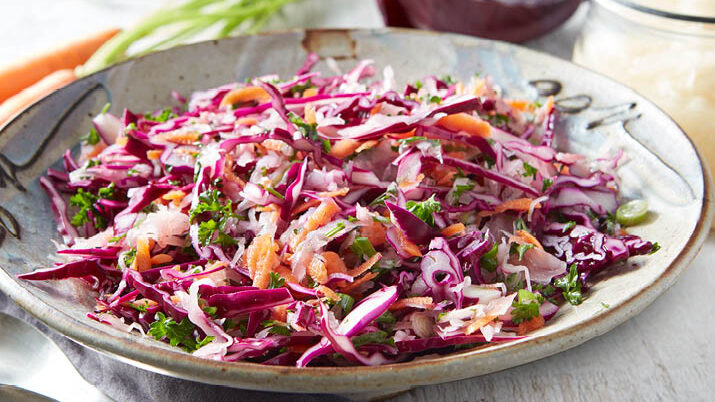 2

cups

slivered red cabbage

1

large carrot, shredded

2

large scallions, diagonally sliced

1/2

cup

parsley, chopped

1

cup

live sauerkraut

1/4

cup

brine from kraut

1/2

tsp.

dried dill
Combine all the ingredients in a large bowl and toss to mix, then pack down into the bowl and let stand for at least one hour and up to four.

Stir and turn the mixture and serve, or refrigerate for up to 4 days.
Reposted with permission from grocery.coop. Find recipes and articles about your food and where it comes from at grocery.coop.