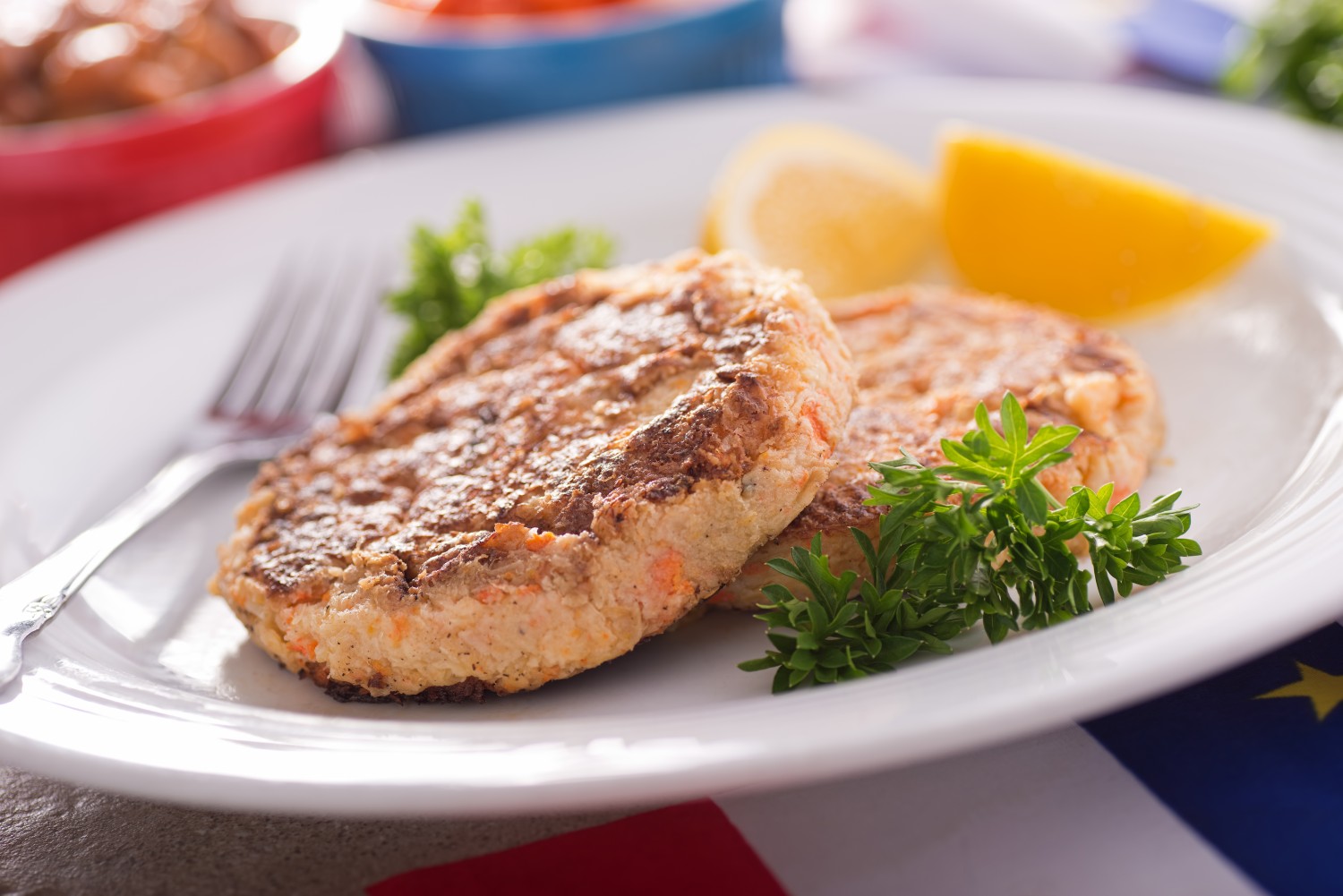 6

oz

pan-fried salmon

1

cup

mashed potatoes, skin on

3

whole

scallions, finely sliced

2

Tbsp

soy or Worcestershire sauce

1

Tbsp

fresh lemon juice

2

tsp

lemon zest

2

tsp

parsley, finely chopped

2

tsp

fresh dill, minced

(optional)

1

tsp

sea salt

1

pinch

back pepper

1/2

cup

all-purpose flour

1

Tbsp

extra virgin olive oil
Remove skin from salmon and discard. Flake the salmon with a fork; place in a medium mixing bowl.

Add a cup of mashed potatoes to salmon and mix lightly with a fork.

Add scallions, soy or Worcestershire sauce, lemon juice, lemon zest, dill, and parsley; toss lightly. Taste to see if any salt is needed. Add pepper.

Set out a plate or high-sided pan and add flour to it. Form fishcakes about the size of ping-pong balls between your hands and flatten them until they're about 1/2-inch thick. Dredge them in flour and set the floured fishcakes on a plate near stovetop.

When all the fishcakes have been formed, heat skillet on medium-high and then add sufficient extra-virgin olive oil to form a film about 1/8-inch deep. Allow oil to heat until it shimmers; lower heat to medium.

Put in fishcakes, but do not crowd them, or they will not become browned and crispy. Fry for 4 minutes; lift with spatula to see if they have become browned. When you're satisfied with their color, flip them over and fry the other side.
A little salad and a piece of your favorite fruit is all you need for a beautiful meal.