Smoked Trout and Asparagus Frittata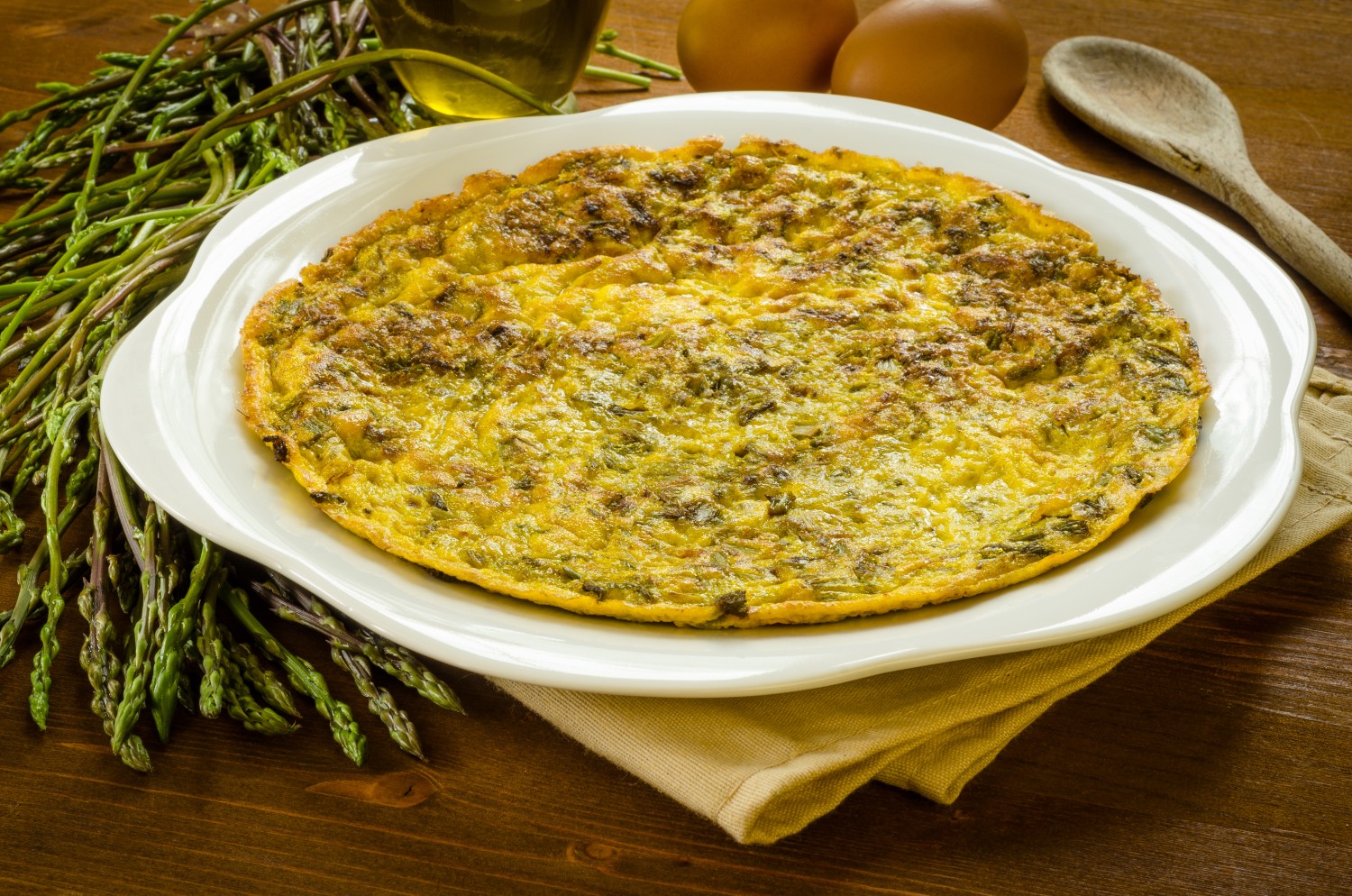 Star Prairie Trout Farms offers luscious smoked rainbow trout in the meat department. These deeply flavored little fish fillets turn this springtime frittata into a special dish—perfect for Easter, Passover, or Mother's Day.
Course

Breakfast, Main Dish, Side dish

Cuisine

Gluten-free, Local ingredients
4

thin

young asparagus spears

2

Tbsp

heavy cream

1

pinch

black pepper

1/4

cup

smoked trout, crumbled or slivered

2

Tbsp

butter, unsalted

or olive oil

1/4

cup

scallions, chopped

use both green and white portions

3

Tbsp

young goat cheese, crumbled
Blanch asparagus in boiling water for 1–2 minutes, or microwave, tightly covered, for 40 seconds. Immediately run under cold water to stop further cooking, then pat dry.

Beat eggs, cream, and pepper together; add trout.

Melt butter or add olive oil in preheated, heavy 10½-inch skillet (cast iron's the best for this) on MEDIUM; then add scallions and stir until softened.

Reduce heat to MEDIUM-LOW, and add eggs. Cook until edges and bottom feel firm when nudged with a spatula and top is still unset. Cut the asparagus spears crosswise into 1-inch lengths, and scatter them across the frittata. Sprinkle on the goat cheese.

Move the skillet under the preheated broiler and cook until eggs are visibly set and cheese has melted somewhat.