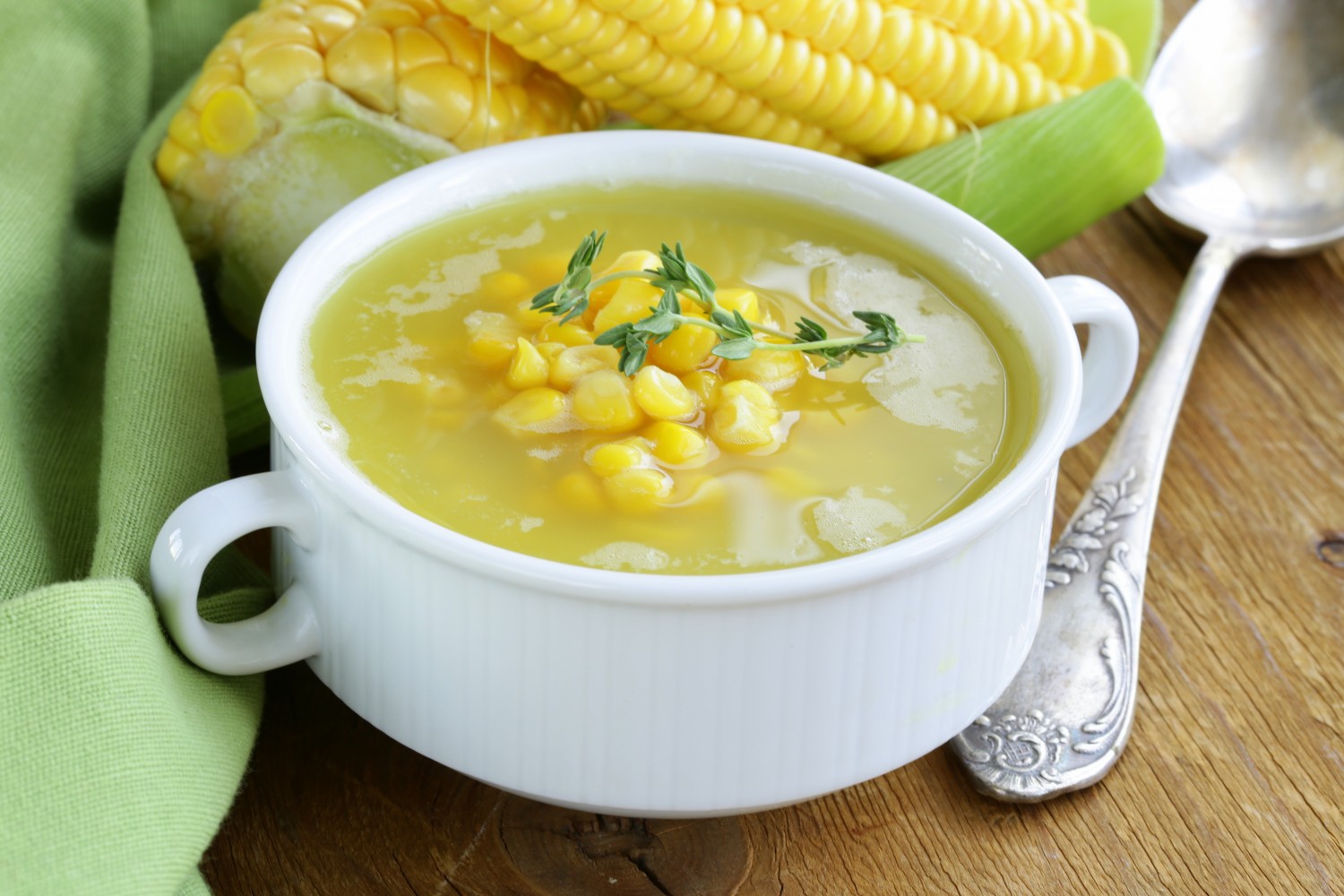 1 1/2

Tbsp

extra virgin olive oil or unsalted butter

1

small

red onion, thinly sliced

1

stalk

celery, chopped into 1/4-inch pieces

5-6

medium

red or yellow potatoes, with peel, cut in fourths

1

dried

bay leaf

2

cups

water

1

tsp

fresh thyme

1

cup

milk

2

cups

grilled corn kernals

(roughly 4 ears of corn)

1/2

medium

red pepper, seeded & coarsly chopped

1/2

tsp

red pepper flakes

(optional)

1/2

cup

heavy cream

(optional)

1/2-1

Tbsp

sea salt

1

pinch

black pepper, to taste

1

Tbsp

butter

3-4

leaves

fresh basil
Heat a heavy soup pot on medium, and then add EVOO or butter. When the fat has become hot, add red onion and turn heat down to medium-low. Cook for about 20 minutes, stirring occasionally—you want the onion to soften and brown, which will give it a delicious depth and flavor.

Add celery and cook another 5 minutes.

Add potatoes and bay leaf and water just to cover. Simmer for about 20 minutes or until potatoes are cooked through.

Add thyme, milk, corn, red pepper, and pepper flakes; cook until red pepper is tender (about 10 minutes).

If you want a thick, very creamy soup, add heavy cream at this point, and bring up heat to incorporate it. (Heavy cream does not separate when boiled or heated on high; cream labeled whipping cream does.)

Taste for seasoning; the soup will probably taste very flat, because potatoes are salt sinks. Add salt bit by bit until you like the flavor. Grind in some black pepper and add butter; stir until it melts.

Stack 3–4 basil leaves, roll them up, and slice them thinly on the diagonal. When you serve the soup, sprinkle the basil ribbons on top.