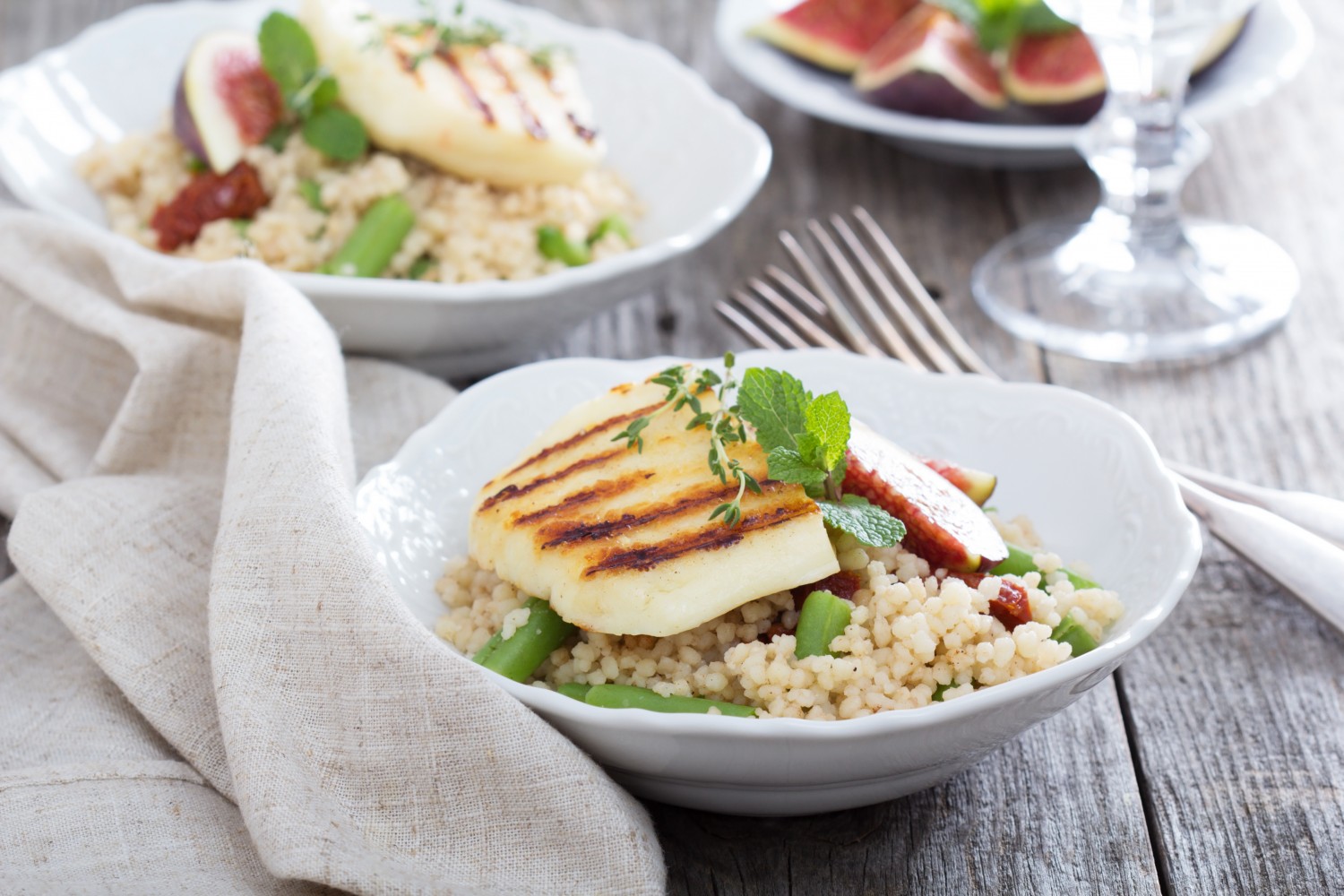 1/2

lb

Israeli couscous

(or other dry pasta)

1

Tbsp

extra virgin olive oil

1-2

rounds

pancetta

1/2

Tbsp

extra virgin olive oil

1/4

lb

green beans

1

pinch

sea salt and freshly ground black pepper, to taste

1/4

cup

oil-cured olives

1

small

garlic clove or shallot

1/2

ball

hand-pulled mozzarella

juice of 1/2 a lemon

1/4

cup

parsley, basil, or cilantro leaves
Bring 4 qts. of cold water to a vigorous boil; add 2 Tbs. sea salt. When water returns to boil, boil pasta, uncovered, until done to your taste. Drain and set aside.

Heat a small, heavy skillet on medium-high; when heated, add olive oil. When it shimmers, add pancetta, chopped into small pieces. Fry until semi-crispy. Pour pancetta and its fat over the pasta.

Tip each bean and cut it crosswise in half on a steep diagonal.

Reheat skillet on medium; when heated, add ½ Tbs. olive oil, wait till it shimmers, and then add green beans. Turn beans to coat them in oil; cook until their texture suits you. Salt lightly, add a bit of freshly ground pepper, and add to bowl of pasta.

Halve olives; mince garlic or shallot; pull apart or cube mozzarella; add all to the bowl.

Just before serving, squeeze the juice of half a small lemon over the pasta and sprinkle with your choice of herbs. Use your clean hands to gently mix all of the ingredients in the bowl.
The flavor of this dish is at its best when served at room temperature.