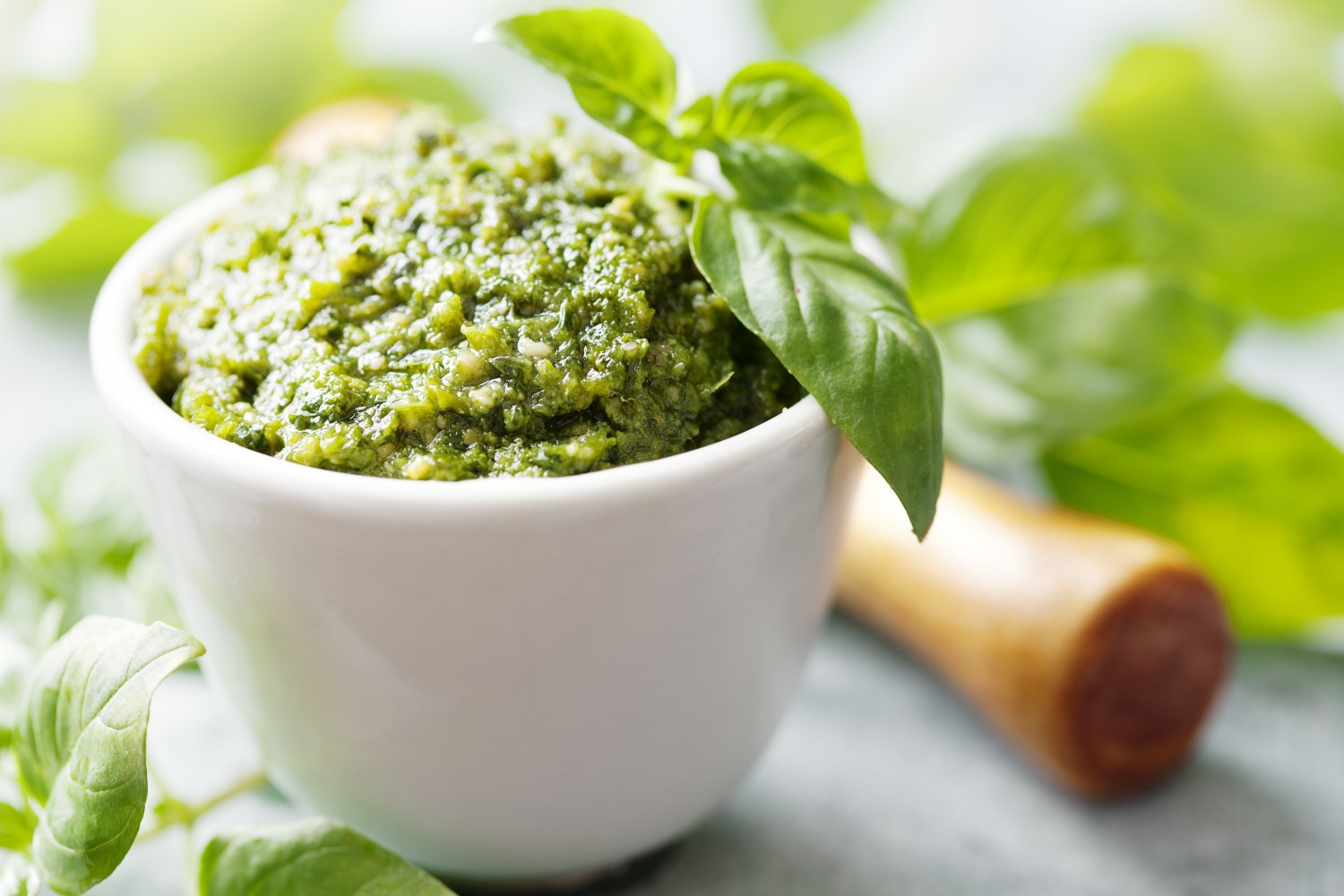 1

whole

orange, organic

1

whole

lemon, organic

1

cup

Parmesan, finely shredded or grated

1

cup

Mississippi Market pesto
Using a citrus zester or extra fine grater, remove the zest from the orange and lemon (alternatively, peel with a vegetable peeler and mince in a food processor).

Cut the fruit in half and juice half of each into a bowl. Add Parmesan, pesto and zest.

Mix thoroughly. Add more citrus juice if needed- the pesto should be a thick, spreadable consistency.

Enjoy spread on crusty baguette, drizzled over fish or stirred into your favorite pasta.