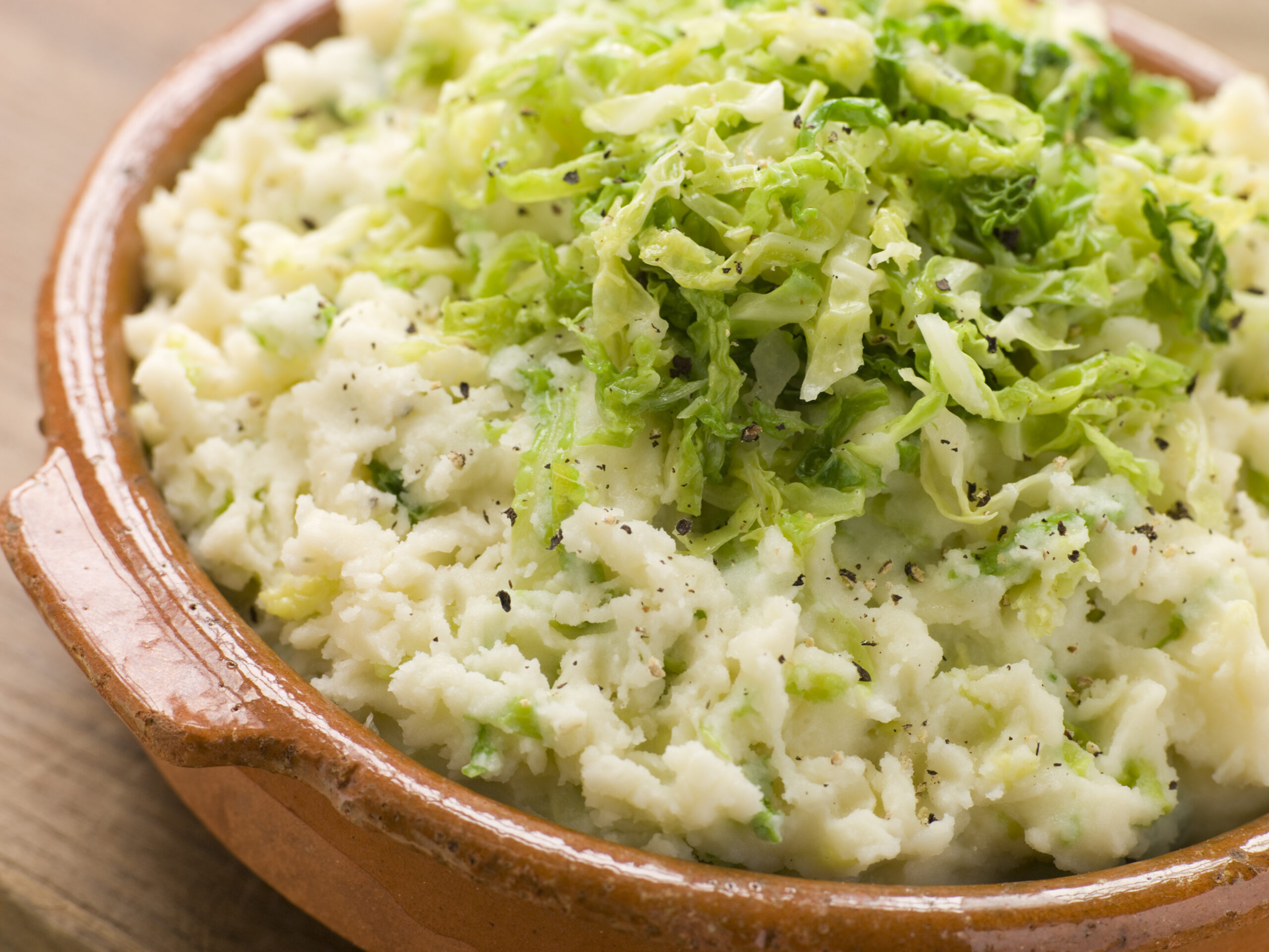 3

cups

potatoes, diced

1 1/2

cups

cabbage, shredded

3

green onions, thinly sliced

1/4

cup

Earth Balance or vegan butter substitute

1/3

cup

non-dairy cream (you can use soy sour cream or yogurt)

1/4-1/2

cup

soy milk

1

pinch

salt and pepper, to taste
Bring a pot of salted water to a boil, and pour in the cubed potatoes. Cook these until they're fork-tender, then drain well in a colander.

While the potatoes are draining, saute the cabbage/kale, and half the green onions in vegan butter. Add the non-dairy milk, and simmer on low-medium heat until the cabbage is tender. If you're using kale, you might need a bit longer, and may need to add a bit more milk if it evaporates too much.

Place the drained potatoes in a large bowl, and use a potato masher to mash them up good n'proper. Add the sauteed cabbage mixture and the non-dairy cream, and stir thoroughly. If you like, you can use an immersion blender to puree 1/3 of it or so and then use a spoon or spatula to combine it all into a rich, creamy, delicious mess. Add salt and pepper to taste, and garnish with the remaining chopped onions, and even some shredded raw cabbage.
recipe from inhabitat.com