A Trip to Featherstone Farm
Presented by Amanda Paa, Heartbeet Kitchen
Farmer Jack Hedin is a man dedicated to the soil. As he knelt upon the land in front of me, dirt sifting through his weathered hands, his voice echoed the joys, hardship, excitement, and the unknowns of Featherstone Farm. His passion is rooted in care for the environment, ecology, and growing beautiful, healthy, organic food that nourishes many, including Mississippi Market Co-op shoppers.
Jack's great-grandfather, Alexander P. Anderson, grew up during the 1860's in the native prairie of Goodhue County, near Red Wing, Minnesota. His family farmed land in aptly named Featherstone Township. Alexander was destined to do the same, until his interest in agriculture led him to study at the University of Minnesota. From there, he became a storied botanist, educator, and inventor. Alexander firmly believed in regenerative farming, as a result of witnessing the destruction of diverse high-grass woodlands and prairie in the area. Understanding what had been lost, he took an early conservationist approach, planting thousands of trees and shrubs to restore the land and bring back life.
Notes he left behind for following generations continue to be the source of Jack's inspiration. In 1994, he founded Featherstone Farm near Rushford, Minnesota. This area is some of the very best vegetable growing land you'll find in the United States, which ironically, is currently surrounded by fields of conventional corn and soybeans. Featherstone Farm covers about 250 acres and operates as a certified organic farm with the help of an exceptional crew.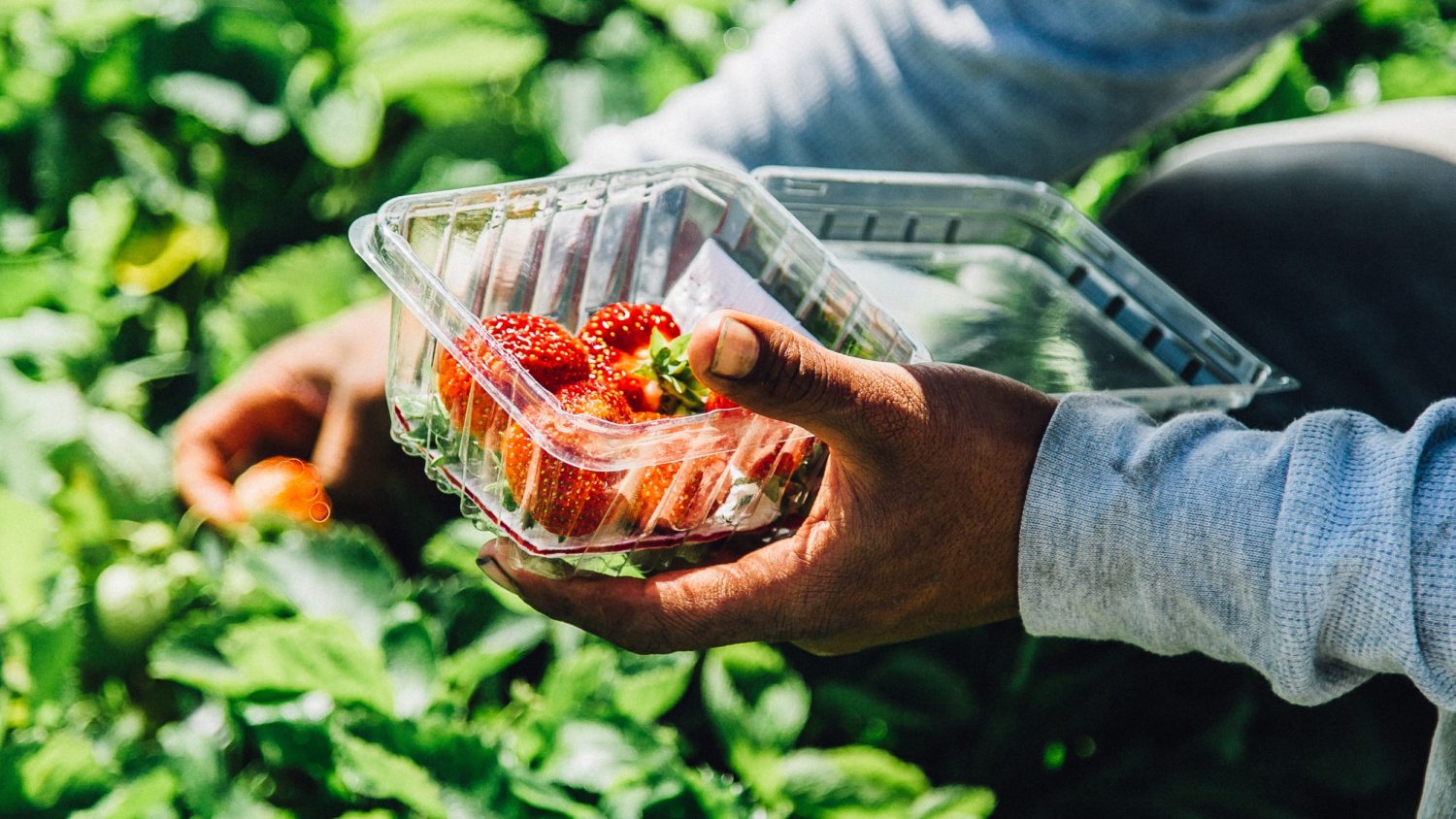 Over the last 25 years, they've balanced big picture goals of improving ecological and human health with the day-to-day realities of agricultural economics and consumer needs. Throughout these years, erratic weather patterns and a changing climate have given them significant challenges, yet they continue to innovate and grow amazingly fresh, nutritious, organic fruits and vegetables that end up at the co-op.
This year, Featherstone permanently acquired 21 more acres of tillable land where they are investing in infrastructure that houses permanent irrigation, perennial crops, and high tunnels to extend our region's limited growing season.
Beginning in May, Featherstone delivers fresh leaf lettuce and ramps to the co-op. During summer, harvests of ripe strawberries, zucchini and heirloom tomatoes make an appearance, followed by winter squash in the fall and crisp carrots in winter. There's hardly a month that Featherstone's fruits and vegetables aren't represented on Mississippi Market's shelves, a true nod to Jack's commitment to managing a sustainable agriculture system that provides healthful food for so many local tables.