A Trip to Harmony Valley Farm
Presented by Amanda Paa, Heartbeet Kitchen
Side winding back and forth down country roads, nestled deep within the hills of the Driftless Valley, you'll find the most fertile fields and the hands who tend them. Harmony Valley Farm in Viroqua, Wisc., is a place where you feel the beautiful equation of passionate stewards and Mother Nature respecting each other.
Founder Richard de Wilde began his venture into organic farming in 1973 on the fringes of Eagan, Minnesota at a time when the University and Extension Services told him it couldn't be done. He set out to prove them wrong with the birth of Harmony Valley in 1984, where he now grows over 150 types of certified organic vegetables. He has spent years experimenting, researching, and perfecting the best varieties, resulting in their exceptional flavor, color, and nutritional value. The adventure of eating seasonally is special and something Harmony Valley feels passionate about. Richard has personally witnessed its positive impact on children, families, and long-time CSA members.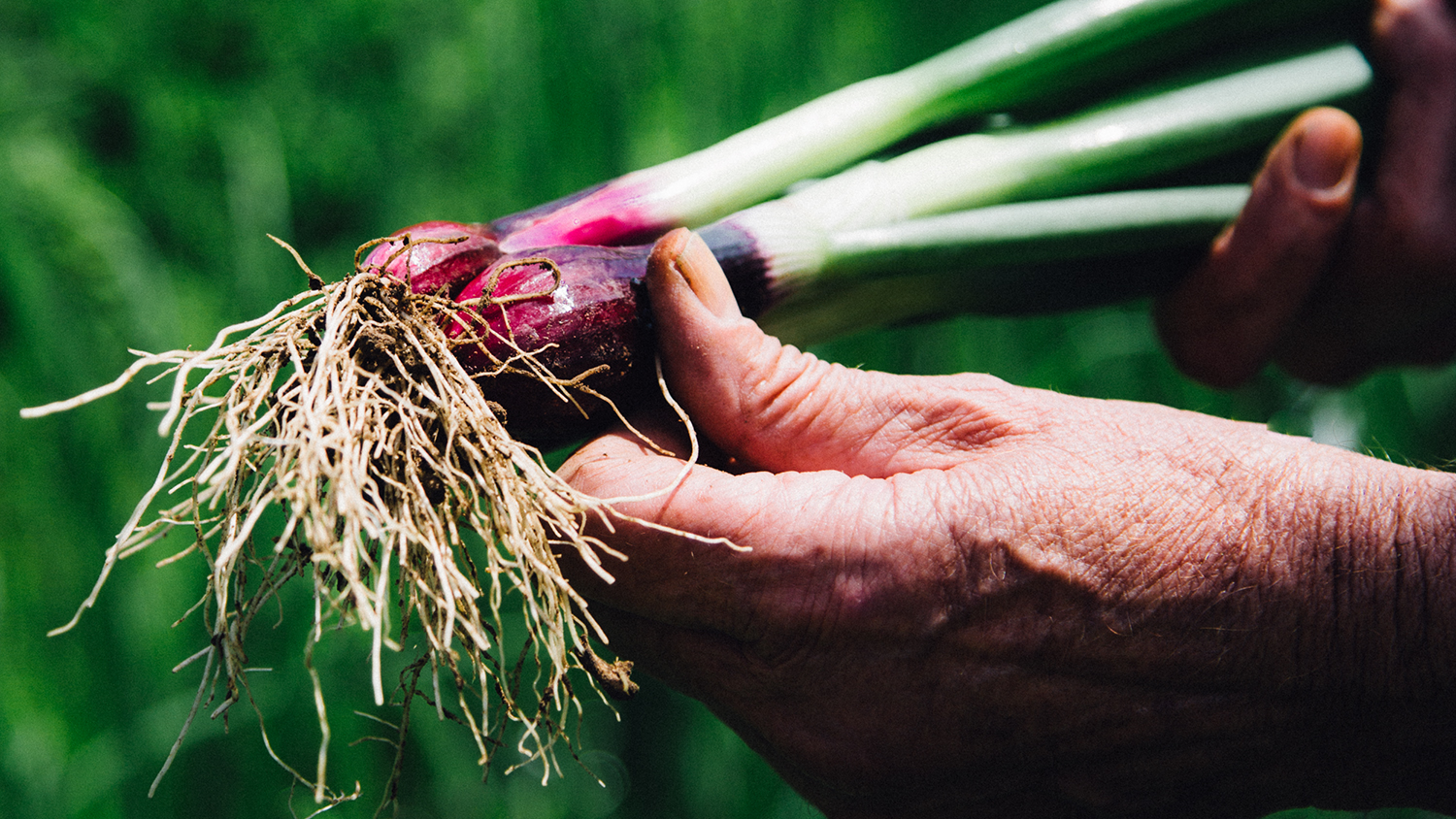 Richard co-owns Harmony Valley with Andrea Yoder and Rafael Morales Peralta. The most inspiring aspect of their work is tan embrace of regenerative farming. Priority is given to improving the environment, placing great value on soil fertility and plant nutrition. They choose to stay within their means and what the land has willingly given, keeping their integrity and foundation solid. All the while, they've navigated erratic weather, environmental changes, and economic fluctuations that have become constant variables.
Beyond fruits and vegetables, Harmony Valley plants and maintains year-round habitat for birds, bats, and numerous beneficial insects, which become allies in natural pest control. The farm also takes care of the streams that flow through and around it, keeping water clean and healthy for native aquatic life. Wildflowers are strewn throughout the farm, which helps attract beneficial pollinators. While walking through the fields with Richard, he pointed out their use of cover crops, compost, and minerals to promote healthy, balanced soil while capturing carbon from the atmosphere.
The passionate crew who oversee Harmony Valley are much more than just farmers. They are creative, progressive stewards of the land. They work hard from the time the sun beams over the southern Wisconsin hills until it sets with the crickets singing their goodnight song. Because of their hands, heart, and hard work, we're able to eat the most healthful, nourishing plants at our kitchen tables.