Community Partner Profile: Flava Cafe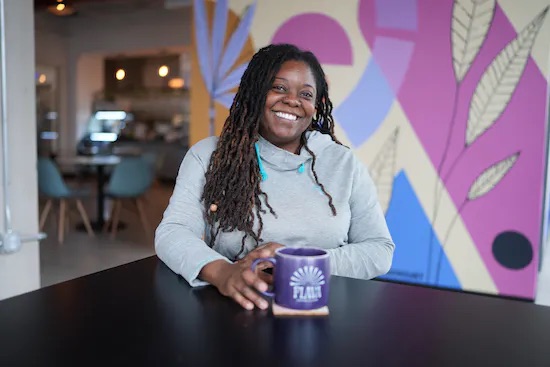 Flava Cafe General Benefit Corporation is a social enterprise community cafe invested in offering quality coffee, food, service, and programming that eliminates disparities for young women of color and gender-expansive youth one latte at a time. Mississippi Market Member-Owners can show their member id card to get 10% off with a minimum $10 purchase. We were able to ask youth development practitioner, mentor, social entrepreneur, and founder of Flava Cafe, Shaunie Grigsby, some questions about the business that just recently celebrated its one-year anniversary in the Frogtown neighborhood.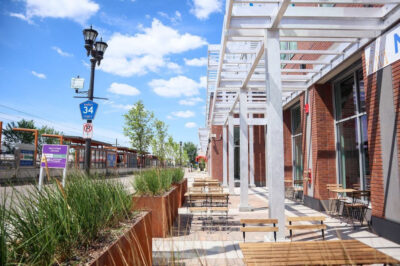 What inspired you to open FLAVA Cafe?

I was inspired to open Flava Cafe by the love and care provided to me from my community and wanted to be a model of reciprocity. I've always enjoyed visiting coffee shops and learning about the cutlure and communities they represent, so when deciding the medium for expression of gratitude, I thought a coffee shop would be the perfect place.

Can you tell us more about the mission of Flava and how the organization is making a difference in the community?

Flava Cafe is a social enterprise cafe and coffee shop rooted in the Frogtown community of Saint Paul. We pride ourselves in providing quality care, service and food while also supporting youth through employment, mentorship and job coaching.
We are the first Black-Woman Owned cafe and coffee shop in this community and the significance of that is immeasurable. We love that our customers feel seen, valued and appreciated in our space.
We also partner with local non profit organizations to support youth employemnt opportunities. As well as local business owners through wholesale product purchasing and community leaders to host events, such as our free open mic held every Thursday in partnership with TruArt Speaks.
This has truly been a place for folks to build community, explore identity and dream radically. I am always amazed at the magic of this place and am continuously inspired.

What do you recomment someone try off the menu?

You should try the bell hooks latte (so yummu) or the U.N.I.T.Y. Sandwich

What comes next? Do you want to share any upcoming projects or ideas with us?

I am so looking forward to dreaming up more beautiful projhects and events for folks to connect with, so folks can follow us on social media to stay updated on what's happening in the Flavaverse.

How can Co-op shoppers support your business right now?

Come visit us
Give us a review on Google
Share your experience with us on social media
---
Our Community Partner Program provides additional benefits to co-op member-owners while strengthening the connection between members and local, sustainable, independently-owned businesses. Co-op members get 10% off a purchase of $10 or more.