Community Partner Profile: La Boulangerie Marguerite
By Madeline Summers, Community & Outreach Specialist
In 2017, when West African-born French pastry chef François Kiemde and his Midwestern-rooted wife, Melissa Borgmann-Kiemde, purchased PJ Murphy's Bakery, they understood their opportunity — and their responsibility — to steward the legacy of this neighborhood establishment forward.
I stopped by La Boulangerie Marguerite on a balmy July day to see what was new and chat with Melissa and François. You can purchase their buns and breads at the co-op, and try even more tasty creations at their location at 1279 Randolph Ave. in St. Paul or (coming soon) 300 13th Ave. in Minneapolis. One of my favorite things to grab from their shop is the Fried Cinnamon Roll with Maple Frosting or a savory croissant. (Mississippi Market members need only show their member card to get 10% off exceptional treats!)
Melissa explains that the bakery has a long history of family bakers. They were lucky enough to purchase the thriving business that was PJ Murphy's, and realized they also had an opportunity to introduce their own passions to the neighborhood.  For them, that's the croissants and savory items. They ran the bakery as PJ Murphy's for a few years and decided a rebrand was in order to help customers really make the connection that what they were in for was a light, buttery, truly French-style croissant.
Melissa is quick to mention that if "La Boulangerie Marguerite" doesn't roll off your tongue, that's OK. You can call them Marguerite's for short! Read more of Melissa's answers from our conversation below.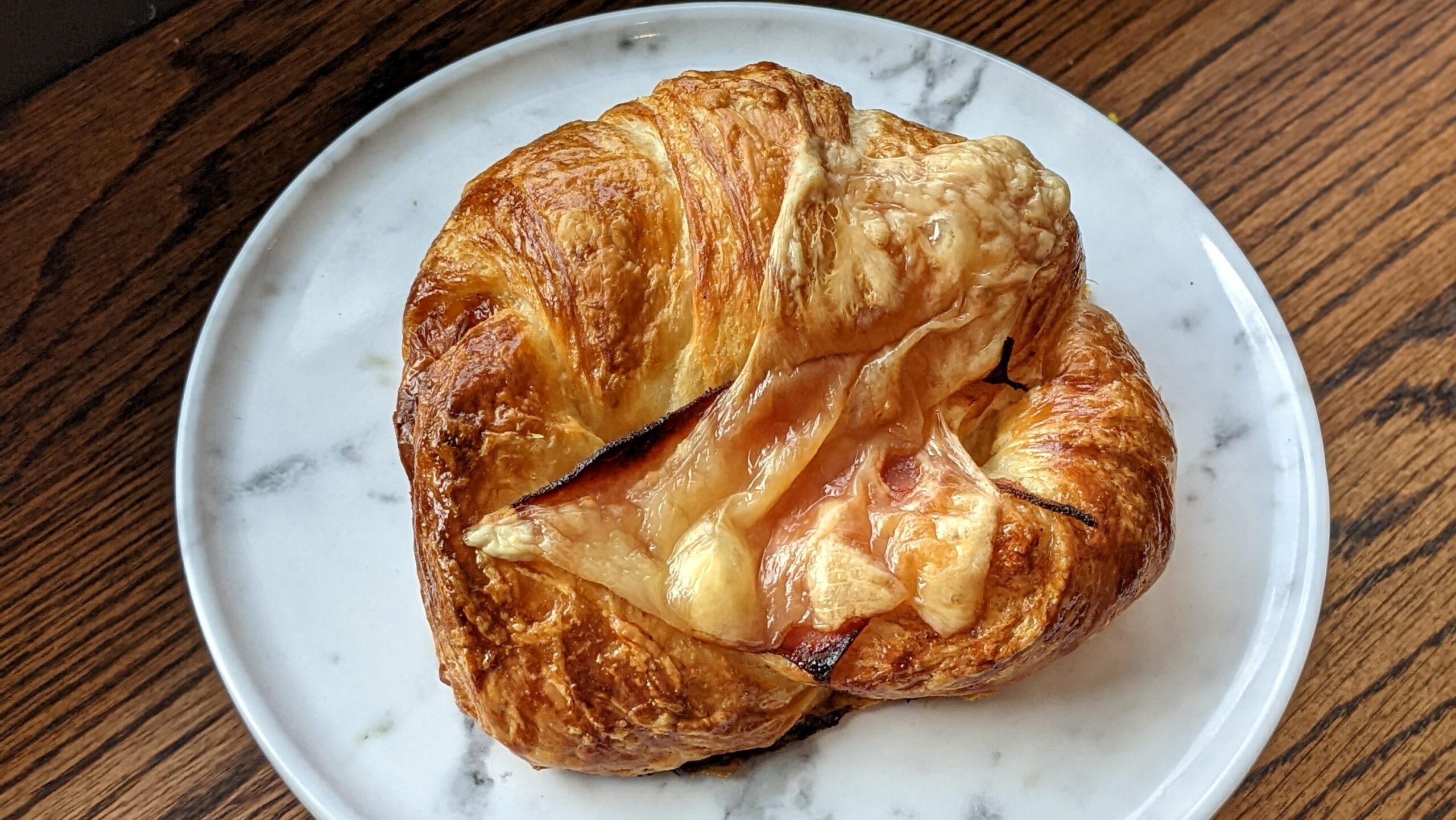 What is something people must try out of all your baked goods?

If you're looking for a tried-and-true item, our ham and cheese croissant, for sure.  We elevate our delicious, buttery croissant to the next level with ham and Swiss cheese.  It's a simple concept that's oh so delicious. We're happy to warm it in store for you, or we encourage you to warm it at home.  It is one of our most popular savory items and makes a nice meal on its own or can be used to dress up your sandwich.

If you're a little more adventurous, you should try our Friand au Bouef (in English: Beef Friand). Again, we start with our much-loved croissant dough, but this time, we fold it over our ground beef, wild mushrooms, caramelized onions, and fresh parsley filling.  As we're just introducing this one to the neighborhood, it's only available Thursdays, Fridays, and Saturdays after about 10:30.

What do you feel is unique about La Boulangerie Marguerite?

First, we make our croissants, donuts, and breads all right here in the bakery, from scratch. We start with ingredients we're proud of and mix them with love and attention, and that gives us a product we hope will delight you. Second, we're a destination bakery. Where else can you get an exceptional almond croissant as well as an amazing apple fritter?! We've got something for everyone in the family.

What comes next for the boulangerie?

We're excited to be opening our second location later this summer! The Sheridan neighborhood in NE Minneapolis has welcomed us in and we're preparing for our new, slightly different style, bakery-café there.  We'll be offering our fan favorites from our St. Paul location as well as bringing in some new menu items special for our new community. We're excited to have seating at this new location, which will allow for a broader menu and open doors for us to become a destination for lingering and lunches.  Visit us there in late summer, 300 13th Ave. NE.

How can co-op shoppers best support your business?

We're thankful for your co-op members as they bring their smiles and their appetites through our doors. Besides being physically present with us, we'd love to extend an invitation for them to follow us on social media and to "check in" on their apps when they're here. We love online traffic and really love seeing how our products bring joy to their lives.  We are on Facebook and Instagram (@lamargtwincities). We use our social media platforms to inform folks about our products and specials and to give updates on the new location.
---
Our Community Partner Program provides additional benefits to co-op member-owners while strengthening the connection between members and local, sustainable, independently owned businesses. Co-op members get 10% off every purchase at La Boulangerie Marguerite!