Root Veggies: A Bounty of Options at the Co-op
Root vegetables are so much more than carrots and potatoes.
We offer a wide selection here at the co-op, from turnips and red beets to daikon and kohlrabi. The 13 veggies highlighted below are nutritious, fiber-filled and versatile. Store them wrapped in your crisper drawer to enjoy the bounty all season long.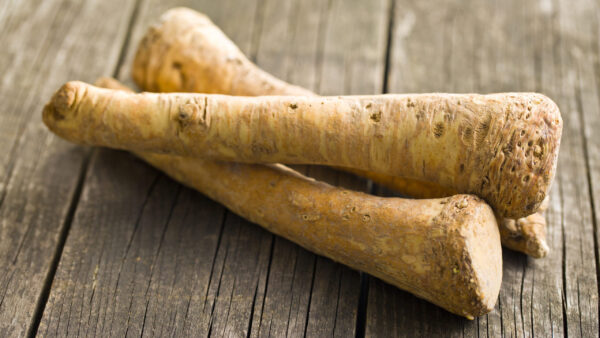 Horseradish
Fresh horseradish has an intense, white-hot kick that packs a punch with meat or roasted veggies. Simply peel away the skin and shred or grate right before eating; it will turn bitter and discolor within a few hours, so enjoy as soon as possible. Add a pinch of salt and a drizzle of clear vinegar for even more flavor!
Note: Be sure to grate the horseradish in a well-ventilated area, as the harsh fumes can irritate your eyes and nose.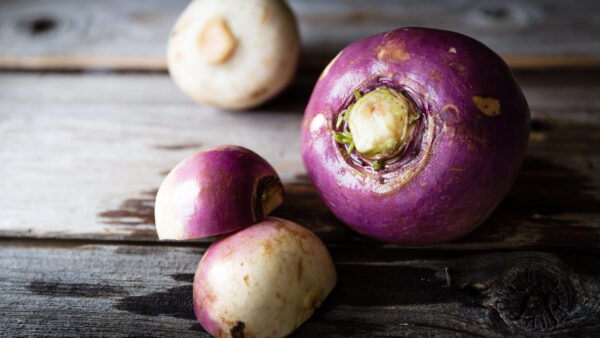 Rutabagas
A cross between cabbages and turnips, raw rutabagas are crisp and juicy, with a milder flavor than their turnip parents. Cooked rutabagas have a mellow flavor and golden color, like a rich (but less starchy) yellow potato. Mashed or roasted rutabagas make a great companion to any meal.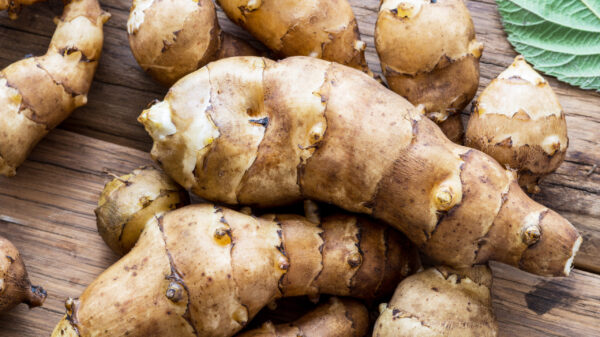 Sunchokes
The rule of thumb with sunchokes? If you can do it to a potato, you can do it to a sunchoke. These versatile vegetables have the texture of a fingerling potato but are slightly sweeter and nuttier. You can roast, fry, boil, steam, grill, twice-bake or puree them. And unlike potatoes, sunchokes can be eaten raw — simply grate or thinly slice them for a crisp salad topper.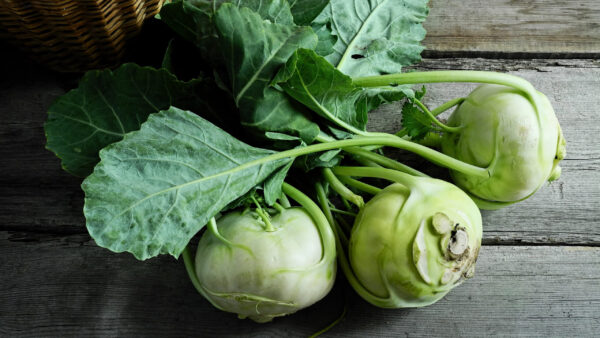 Kohlrabi
Raw kohlrabi tastes similar to raw cabbage with the light, spicy kick of a turnip or radish. It's juicy and crunchy without being tough, making it a great addition to salads and slaws. Cooked kohlrabi is more mellow, with a flavor similar to broccoli stems — cube, slice or dice, then steam, sauté or roast. You can even hollow the bulb out, stuff it with your favorite filling, and bake.
Note: The skin is bitter, so peel it off before eating or cooking.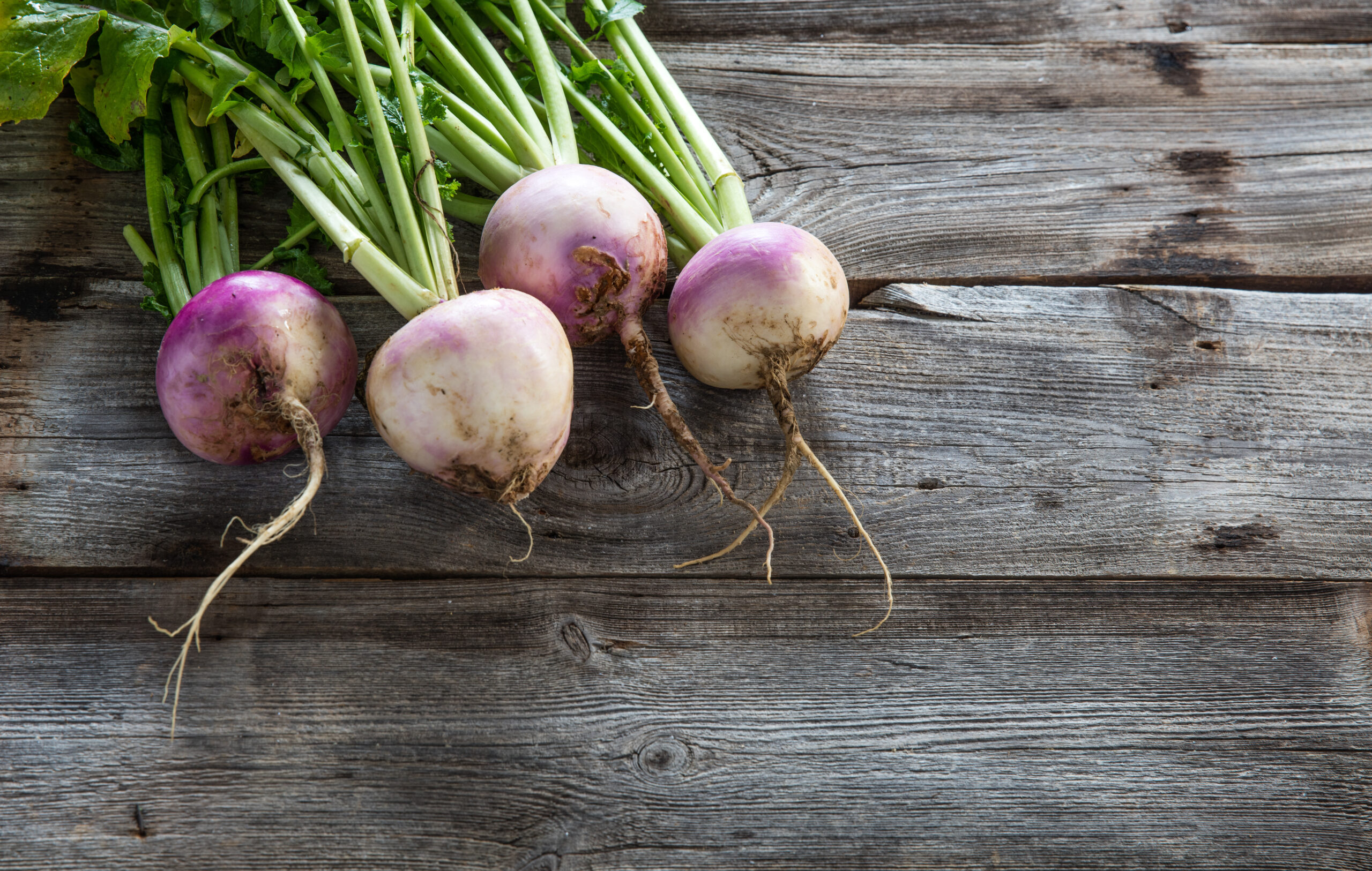 Turnips
A member of the cabbage family, turnips taste like a cross between a cabbage and a radish. Their texture is similar to a potato, making them great to roast, sauté, steam, stir-fry, mash or turn into fries.
Note: Larger bulbs are more bitter, so stick with smaller ones, especially if you're going to eat them raw. Larger turnips will turn sweeter when cooked. And peeling is optional!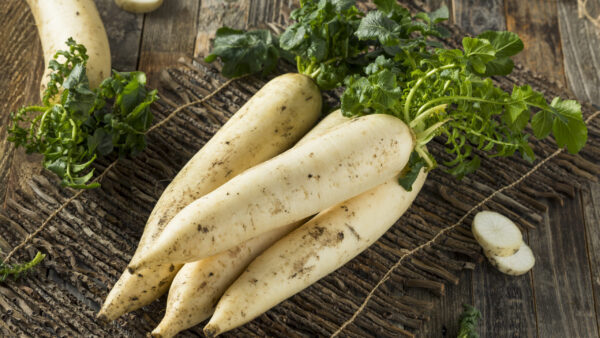 Daikon
Daikon is a type of mild radish with a sweet, lightly spicy flavor. It's crunchy, juicy and commonly eaten raw, though it can also be cooked or pickled. Thinly slice and use it as a garnish, or dice it up and cook for a nontraditional side. Whether or not you peel daikon is up to you.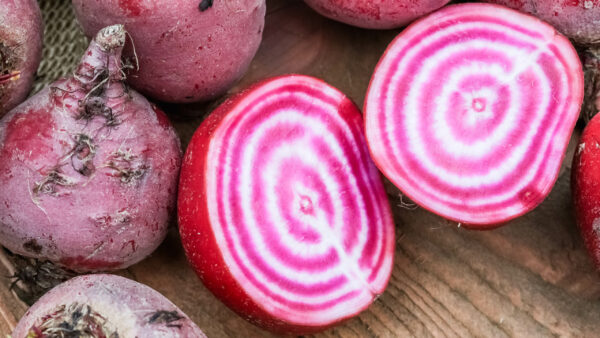 Chioggia Beets
Take a beat to admire these stunning pink and white spirals. Because the pattern fades during cooking, chioggia beets are often used raw, sliced atop soups and salads, or pickled. Of course, they're still delicious when cooked — they can be prepared like any other type of beet, and they develop a sweet, earthy, caramelized flavor when roasted. Remember to remove the skin before eating!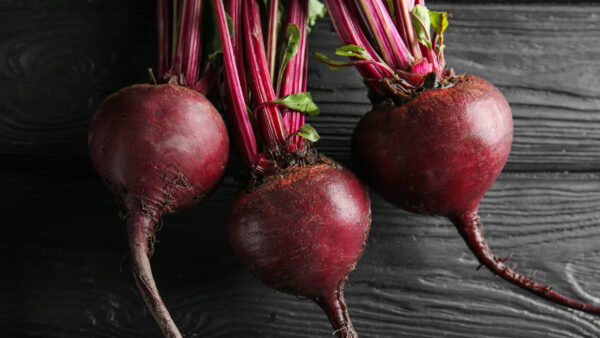 Red Beets
Classic red beets have an earthy flavor, making them a great counterbalance to bright, sweet and fresh ingredients. Red beets can be roasted, boiled, steamed, eaten raw or used in juices or borscht soup. The greens on top are edible and versatile, working well sautéed in grain bowls or egg scrambles or added raw to salads. Be sure to peel your beets; if you cook them whole, the skin will slip right off afterward.
Tips:
Red beets, whether raw or cooked, tend to stain. We recommend wearing gloves while handling and using a plastic or glass cutting board!
Both the beets and greens will last longer if you separate them when you get home and store in the fridge.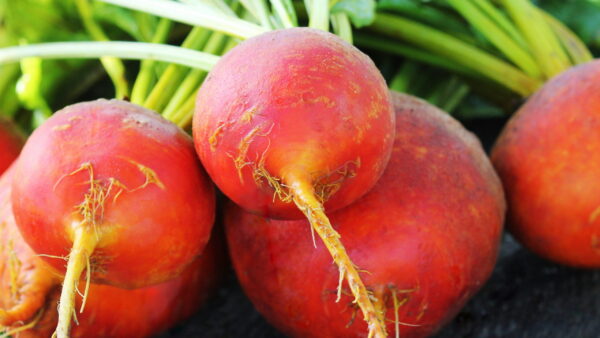 Golden Beets
Golden beets are sweet and mellow with a carrot-like flavor, and don't stain like red beets. They're delicious roasted with other root veggies, or used in a beet salad.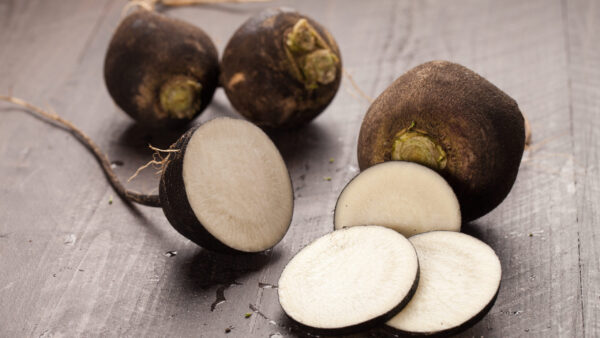 Black Radish
If you're looking for fierce flavor, black radishes deliver. They're bitter and spicy when raw, which makes them a dynamic addition to sweeter slaws with apples and carrots. Pickling them also takes the edge off, or you can roast them simply with olive oil, salt and pepper.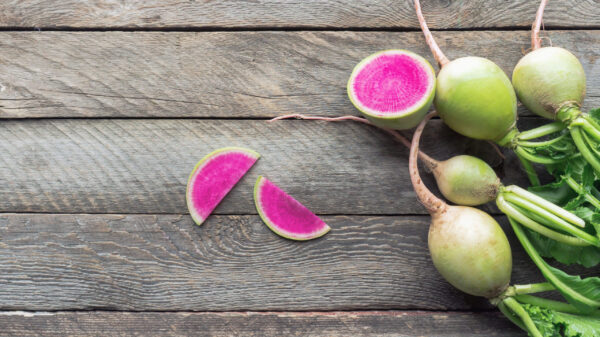 Watermelon Radish
These bright pink radishes are firm and crisp, slightly peppery and slightly sweet. They can be eaten raw or cooked, hot or cold. Pickle thin slices to top your sandwiches and salads, or roast them as you would other root vegetables. (Note that they'll lose their vibrant hue when cooked.)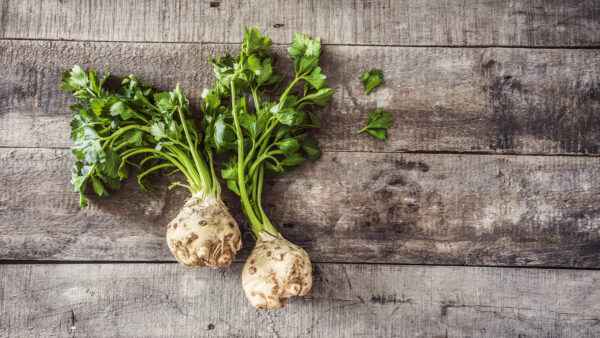 Celeriac
Celeriac, also known as celery root, is easy to store and cook with. It's earthy with a slight celery flavor and has a texture similar to a turnip or potato. If you want it cooked, you can roast it, mash it, turn it into fries, add it to soups and stews, or incorporate into a gratin. You can also grate it raw into salads for a fresh, unique addition. Remember to peel before using.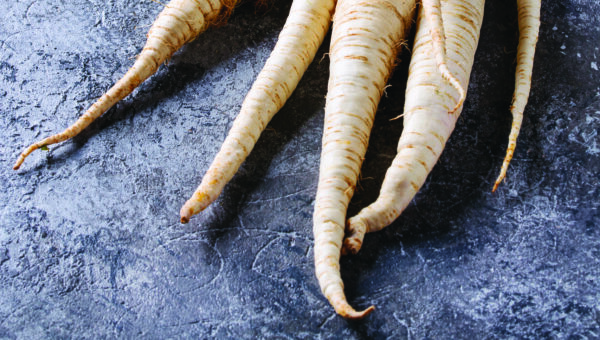 Parsnips
If you think these look like white carrots, you aren't far off — parsnips are related to carrots and parsley. They're also sweet like carrots, but are starchier with an earthier, nuttier flavor. They can be eaten raw, but are most commonly cooked via roasting, baking, mashing or pureeing into soup. Large parsnips are often more fibrous and have a tough woody core, which you can cut out and compost or save for stock.