The aisles at Mississippi Market are filled with high-quality, wholesome products, with an emphasis on food that is organically grown, produced by local companies, and minimally packaged. Our love for local food carries through to our grocery departments. We have everything from salsa and hot sauces crafted by hand down the street from our stores, to bread fresh out of the oven from neighborhood bakeries, and fresh duck eggs from a small, local farm.
You'll find the freshest dairy products on our shelves, including organic milk, kefir and yogurt, as well as organic, free-range eggs from local farmers that we know and stand behind. There are plenty of non-dairy options, too including – non-dairy milks, yogurts, creamers, and cheese.
We also carry a wide selection of products for special dietary needs including gluten-free and vegan, as well as unrefined sweeteners and low sodium alternatives.
Meet Our Makers & Producers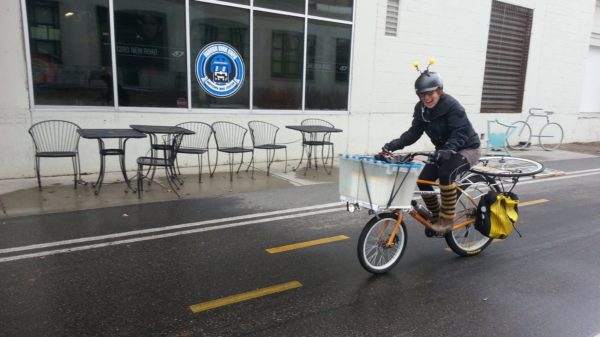 Beez Kneez
Minneapolis, MN
The Beez Kneez is a local, woman-owned honey producer and pollinator advocacy organization that delivers honey year-round by bicycle. In 2017, The Beez Kneez installed two honeybee hives on the rooftop of our West 7th store. Since then, the bees have been hard at work collecting wildflower pollen along the Mississippi River bluffs and from parks and backyards in surrounding neighborhoods. The resulting hyper-local, zip-sourced honey is available on our shelves and was produced right here, at your favorite neighborhood co-op!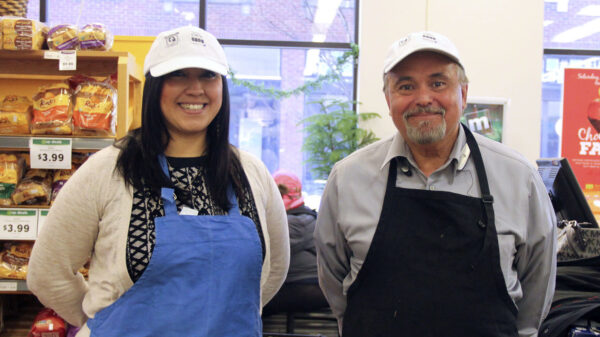 Mama C's Salsa
St. Paul, MN
East Side maker Mama C's Salsa is a family-run labor of love. Owner Juan Cervantes and his sisters, daughters, and their significant others all pitch in to make salsa inspired by a family recipe from the Jalisco region of Mexico. Jalapenos are hand-roasted over an open flame, then peeled, sliced, and added to diced tomatoes with freshly squeezed lime juice, garlic, and salt. The resulting salsa is packed full of flavor. No preservatives or additives are used, and most ingredients are locally sourced.
Taking Stock Foods
St. Paul, MN
Taking Stock Foods, co-founded by Mississippi Market Co-op member Molly Clark, values product transparency and advocates for sustainable local food systems. Many of Taking Stock's drinking broth ingredients come from local farmers, including Larry Schultz Organic Farm chicken, Co-op Partners Warehouse-sourced vegetables, and Mississippi Mushrooms culinary mushrooms. An extended 12-hour-long cooking time allows for the extraction of tasty flavors, beneficial minerals, collagen, and amino acids into the broths from bones and vegetables.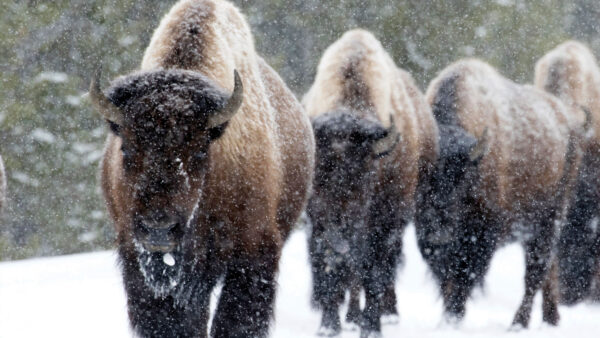 Tanka
Kyle, SD
Tanka produces the very best foods that are sustainably-grown by local Native American producers. Their buffalo-based protein products are minimally processed by Oglala Lakotas on the Pine Ridge Reservation in South Dakota with care and respect. This deep commitment to helping People, Buffalo and Mother Earth helps feed body, mind, and spirit. Tanka snacks are gluten-, MSG-, nitrate-, and hormone-free and made using fruits, vegetables, nuts, spices, and 100% grass-fed, pasture-raised buffalo.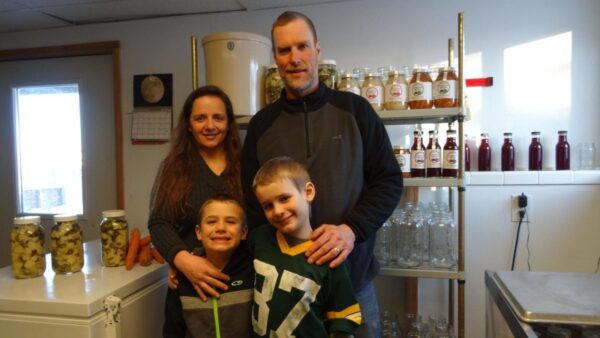 Angelica's Garden
Elmwood, WI
Angelica and Mike Hollstadt are the proprietors of Angelica's Garden. They grow two acres of organic green cabbage, Napa cabbage, garlic, and daikon radishes in Elmwood, Wisconsin, and make Angelica's kimchi, sauerkraut and other raw fermented products on site in their farmhouse.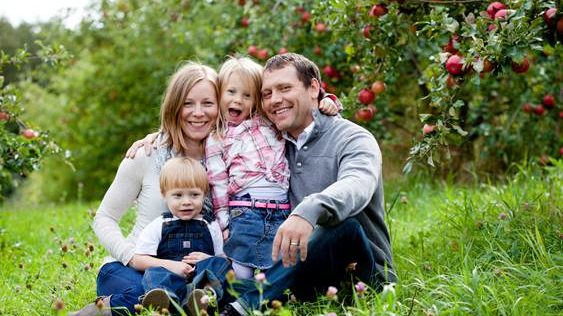 Bare Honey
Minneapolis, MN
Bare Honey is committed to local food, farms, and Minnesota-made honey. They produce and distribute chemical- and antibiotic-free, single-source, 100-percent-pure honey in a variety of flavors, including Raw Wildflower, Clover, Lavender Blossom, Vanilla Bean, Chocolate, Cinnamon, Hot & Spicy, and more. In addition to raising their own bees, they work closely with other local family farmers to provide top-quality pollination for their Minnesota-grown fruits and vegetables.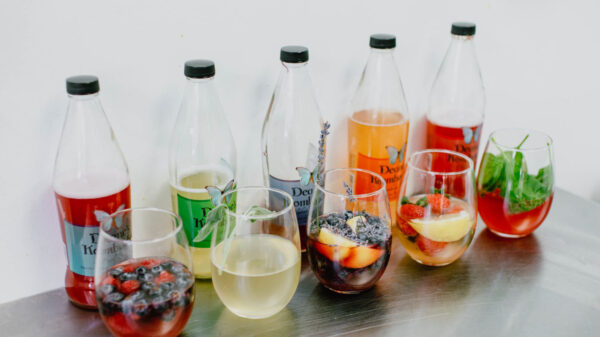 Deane's Kombucha
Minneapolis, MN
Bryan Deane Bertsch began brewing kombucha using traditional techniques in 2006. Today, Deane's Kombucha is still brewed in small batches with the original well-cared for culture. Deane's Kombucha is the only Minnesota commercial kombucha brewed in 30 gallon oak barrels that is fermented with whole, organic fruit. Each batch contains 100% organic ingredients, including kombucha culture, gunpowder green tea, cane sugar, and whole fruits and herbs for individual flavors.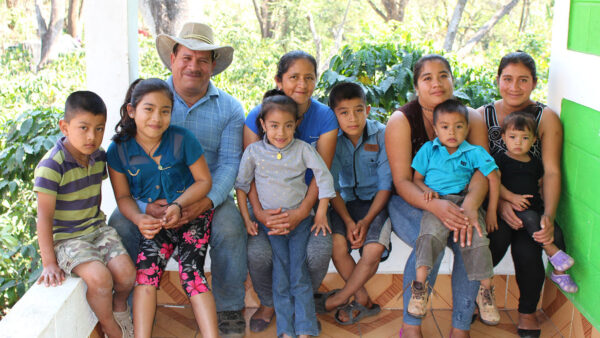 Farmer to Farmer
Glenwood City, WI
Farmer to Farmer (FTF) is a primarily volunteer-run nonprofit that supports international peace, mutually-beneficial friendships, and cross-cultural understanding among rural farmers. They are a Wisconsin-based organization that successfully operates a fair-trade coffee business, mainly collaborating with Guatemalan and Honduran farmers and their families to bring ethically traded, environmentally responsible, locally roasted coffee to the Upper Midwest. FTF has established an organic Honduran coffee cooperative to combat the commodity market's focus on quantity over quality.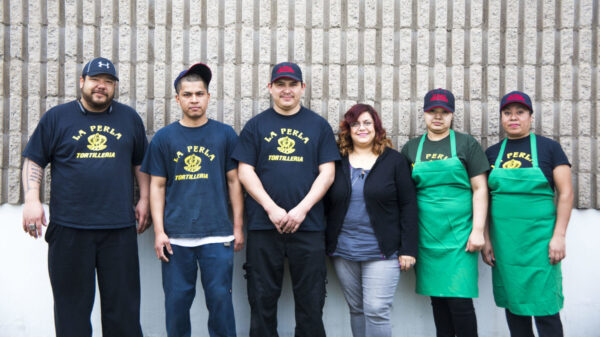 La Perla Tortilleria
Minneapolis, MN
After husband and wife Jose and Noemi Payan moved to Minnesota from Chicago in 1994, they quickly realized that there were no tortillerias to be found. They decided to make and sell their own tortillas under the name La Perla, meaning "the pearl."  Today, they have dozens of employees, multiple locations, and make and sell more tortillas than anyone else in the city!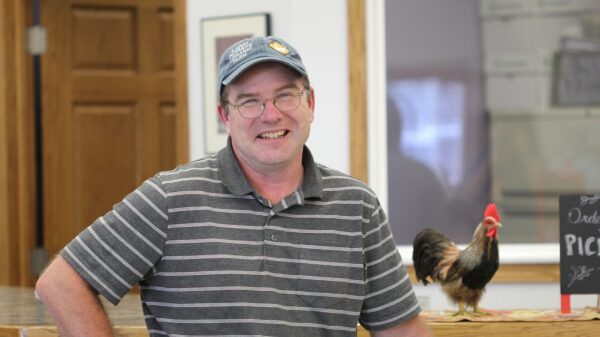 Larry Schultz Organic Farm
Owatonna, MN
Larry Schultz's family has been using organic farming methods since his great-grandfather first moved onto their land in Owatonna. He prides himself on selling the freshest eggs possible – they're candled and graded the same day as they're laid! Schultz free-range, organic turkeys and chickens are fed organic flax seeds, small grains, pasture grasses and bugs, making for happy birds, flavorful poultry, and rich colored egg yolks.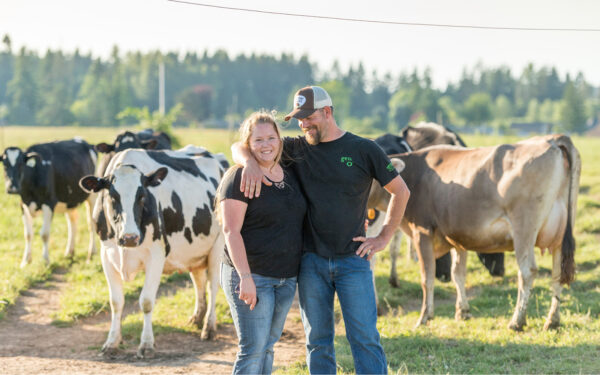 Organic Valley
Western WI
Organic Valley is a farmer-owned co-op that supports rural communities by protecting the health of family farms while working toward economic and environmental sustainability. Founded over 25 years ago in Wisconsin's Coulee Region at a time when small farmers were given the message to get big or get out, seven farmers came together on a mission to change the way people thought about food. Today, their co-op has grown to include over 1,800 family farms that produce some of the highest-quality local dairy products available.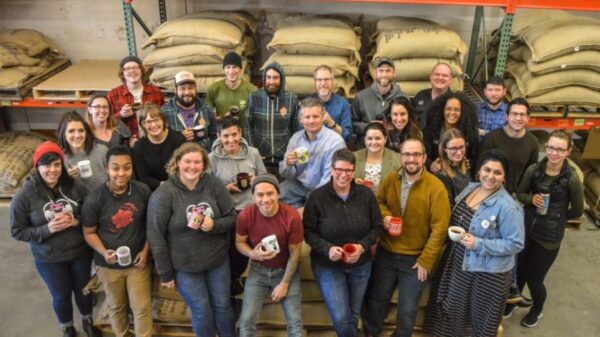 Peace Coffee
Minneapolis, MN
Since 1996, Peace Coffee has been firmly rooted in the business of responsible and sustainable partnerships with each link in the journey that beautiful coffees take. They purchase only organic, fair trade coffees from small-scale grower cooperatives that invest in their farmers to combat unstable markets and shifting climates. They deliver by bike, hand label, and taste each of their coffees to make sure each batch is just right.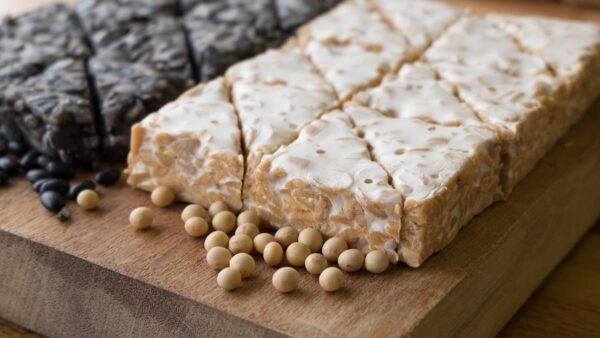 Tempeh Tantrum
Minneapolis, MN
Tempeh Tantrum hand makes fresh East Javanese-style tempeh in small batches. They start with local organic soybeans, culture them, and follow a custom fermentation process that transforms soybeans and black beans into firm, savory cakes that can be cooked in a variety of ways. Tempeh Tantrum currently makes two types of tempeh, including soy tempeh and soy-free black bean tempeh, which go great in sandwiches, salads, stir fries, sauces, and more.
Triple Crown BBQ
Minneapolis, MN
Created from scratch and refined to perfection over 15 years, Richard Schaaf entered his BBQ sauce at the Minnesota State Fair, where it went on to win three blue ribbons. Now made in small-batches in Minneapolis, Triple Crown BBQ's award winning sauce is available to BBQ enthusiasts craving a tangy sweet sauce that doesn't compromise on quality ingredients.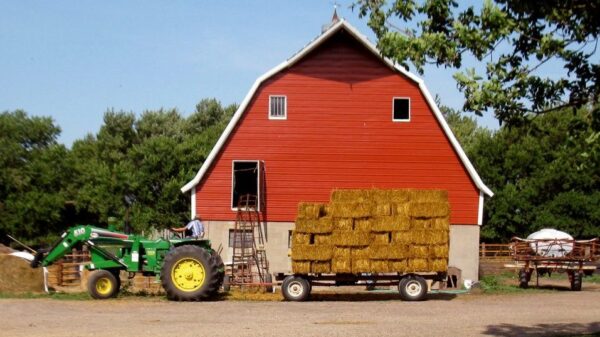 Whole Grain Milling
Welcome, MN
A year after certifying their farm organic in 1989, Doug and Lin Hilgendorf started Whole Grain Milling Co. They grow and mill a wide variety of grains on their farm using just enough processing to make the whole grains usable and easily digestible while keeping their nutrition intact. Many times, their oats are rolled the day before they arrive at the co-op – now that's fresh!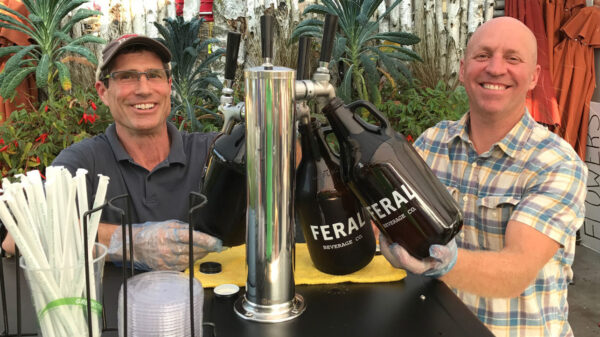 Feral Beverage Co.
Minneapolis, MN
When Ken Bergee and Lucian Webb crossed paths, they were servicing commercial kitchens across the Twin Cities. With a hobby cultivating kombucha at home in their free time, Ken and Lucian began giving away bottles to the chefs they'd befriended through work – 20,000 empty bottles later, the chefs helped the guys evolve their flavors to effervescent perfection. Feral was off and kicking. Wildly flavorful, this hand-crafted kombucha is available in bulk and out East 7th and West 7th locations.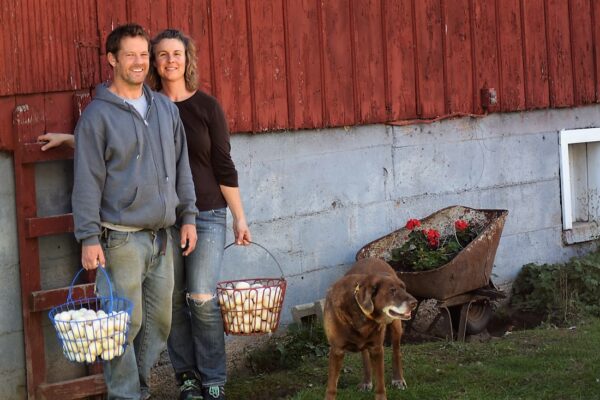 Graise Farm
Faribault, MN
Graise Farm is located just 45 minutes south of St. Paul. Farmers Tiffany & Andy are passionate about raising animals humanely and eating healthful, locally-grown food. Their ducks are free range and fed certified organic grains, resulting in the most delicious eggs.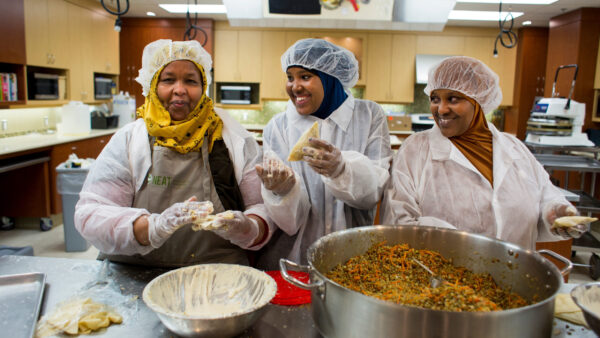 Hoyo Sambusa
Bloomington, MN
"Hoyo", which means "mother" in Somali, was founded on the goal of employing and empowering Somali women. They hire moms to make one of their favorite dishes, sambusa. This way, they are able to share a piece of their culture with the Twin Cities community while also providing for their families. Their recipe originates from Halima, a mother of six, and each sambusa is hand-folded, allowing you to experience traditional and authentic Somali cuisine.