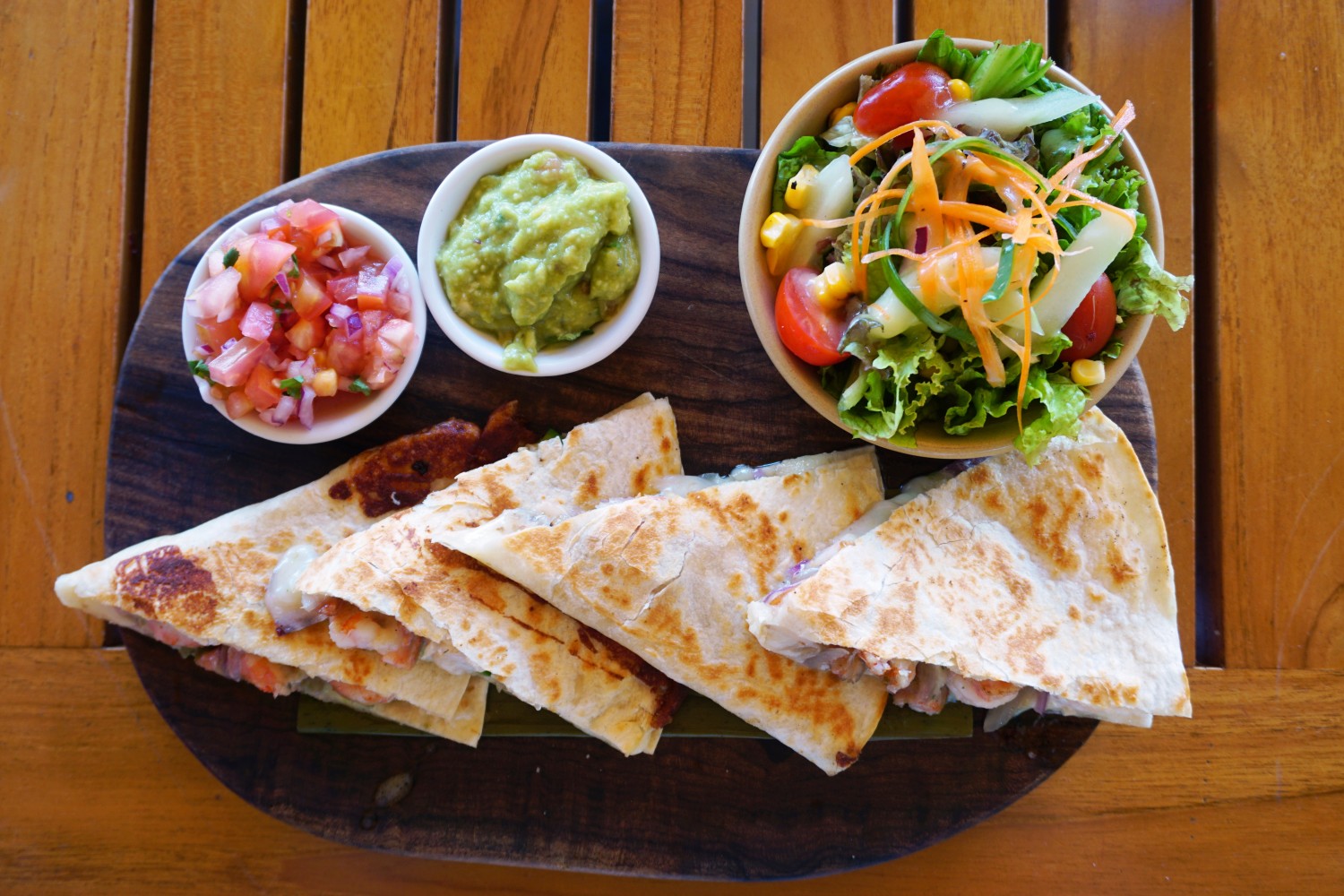 2

tsp

olive oil

1/2 medium

medium

red onion, thinly sliced

10

button or cremini mushrooms, thinly sliced

1/2

cup

corn

1

pinch

salt and pepper, to taste

4

medium

flour tortillas

1

cup

shredded Pepper Jack cheese

1-2

medium

avocados, mashed

(for topping)
Lay out a piece of foil and center onions, mushrooms, and corn on the foil. Drizzle with olive oil and season with salt and pepper. Fold up the sides of the foil and double-fold the end to make a packet. Place on campfire grate and cook until veggies are tender.

Alternatively, you can cook the veggies on your camp stove. Heat olive oil in a skillet over medium-high heat. Add onions and mushrooms and sauté until softened and lightly browned. Add corn and stir to combine. Remove from heat and add salt and pepper to taste. (Note: This vegetable mixture can be made at home ahead of time.)
Lay out four pieces of foil and place one tortilla on top of each. Sprinkle half of the cheese atop the four tortillas. Divide vegetable mixture evenly among the tortillas, then sprinkle remaining cheese on top of the veggies. Fold tortillas in half, then wrap quesadillas in the foil, sealing along the edges to make packets.

Place the packets on campfire grate and cook for a few minutes on each side until cheese is melted and tortillas are crisp.

Serve topped with avocado. Sprinkle with salt and pepper if desired.