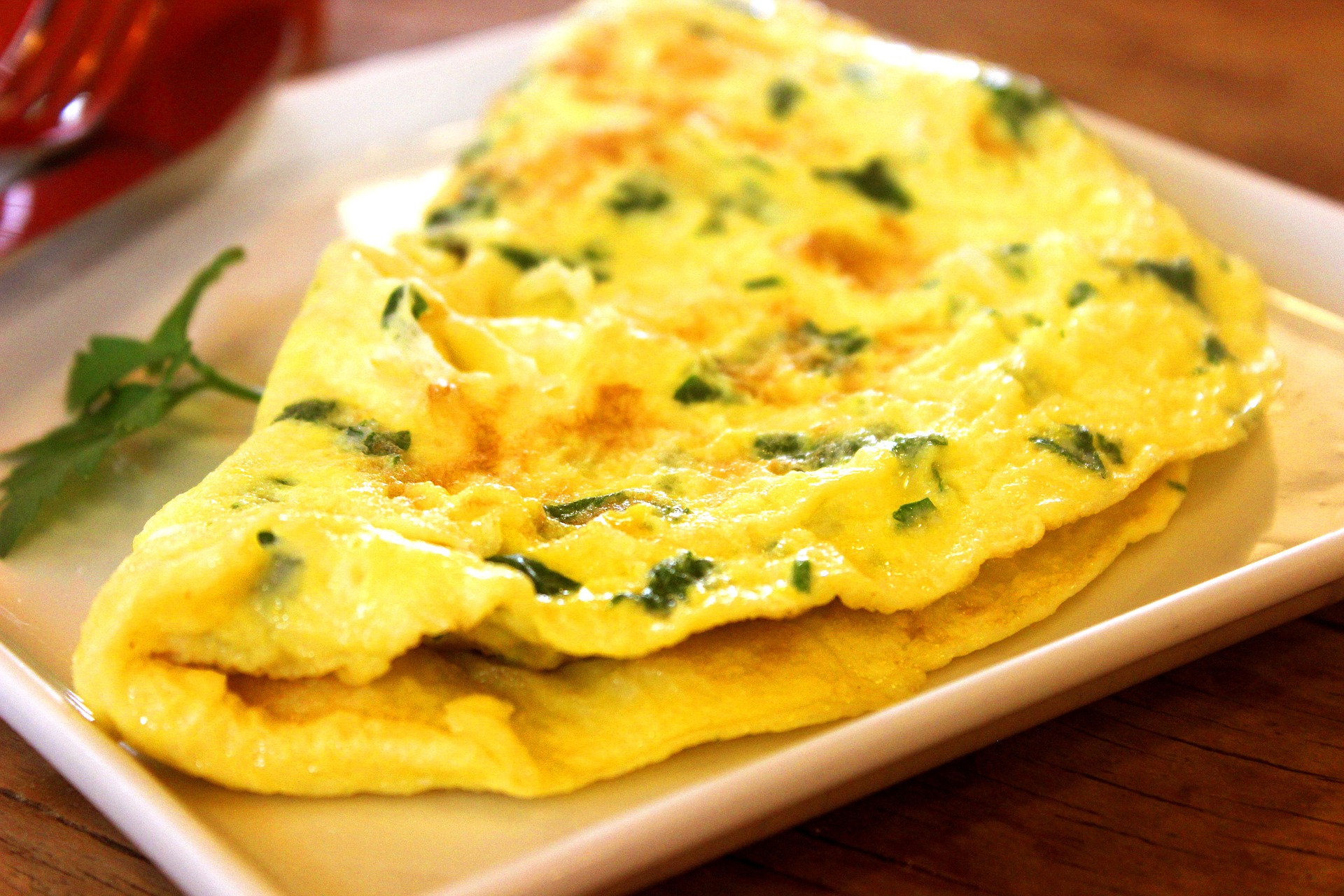 1

lug

olive oil

1

handful

shredded greens

1

clove

garlic, chopped

1/4

medium

onion, sliced

1/2

cup

veggies of your choice, chopped

2-3

large

duck eggs

1

pinch

salt and pepper, to taste

1/3

cup

cheese, shredded (optional)

1

pinch

herbs of your choice (optional)
Using a healthy amount of olive oil, sauté shredded greens, sliced onions and veggies. Cook them according to their density (carrots take longer than broccoli for instance.)

When veggies are nearly done, toss in chopped garlic and crack the duck eggs on top. Stir the eggs in a bit to settle down into the veggies, and lower heat to medium-low.

Salt and pepper omelet to taste, and top with cheese or herbs as desired.

When the top of the eggs are beginning to appear cooked, use a spatula to flip the omelet over itself, forming a half moon shape.

Slice and serve! Refrigerate leftovers, they are great sliced up on a salad.
Recipe courtesy of LTD Farm, ltdfarm.com