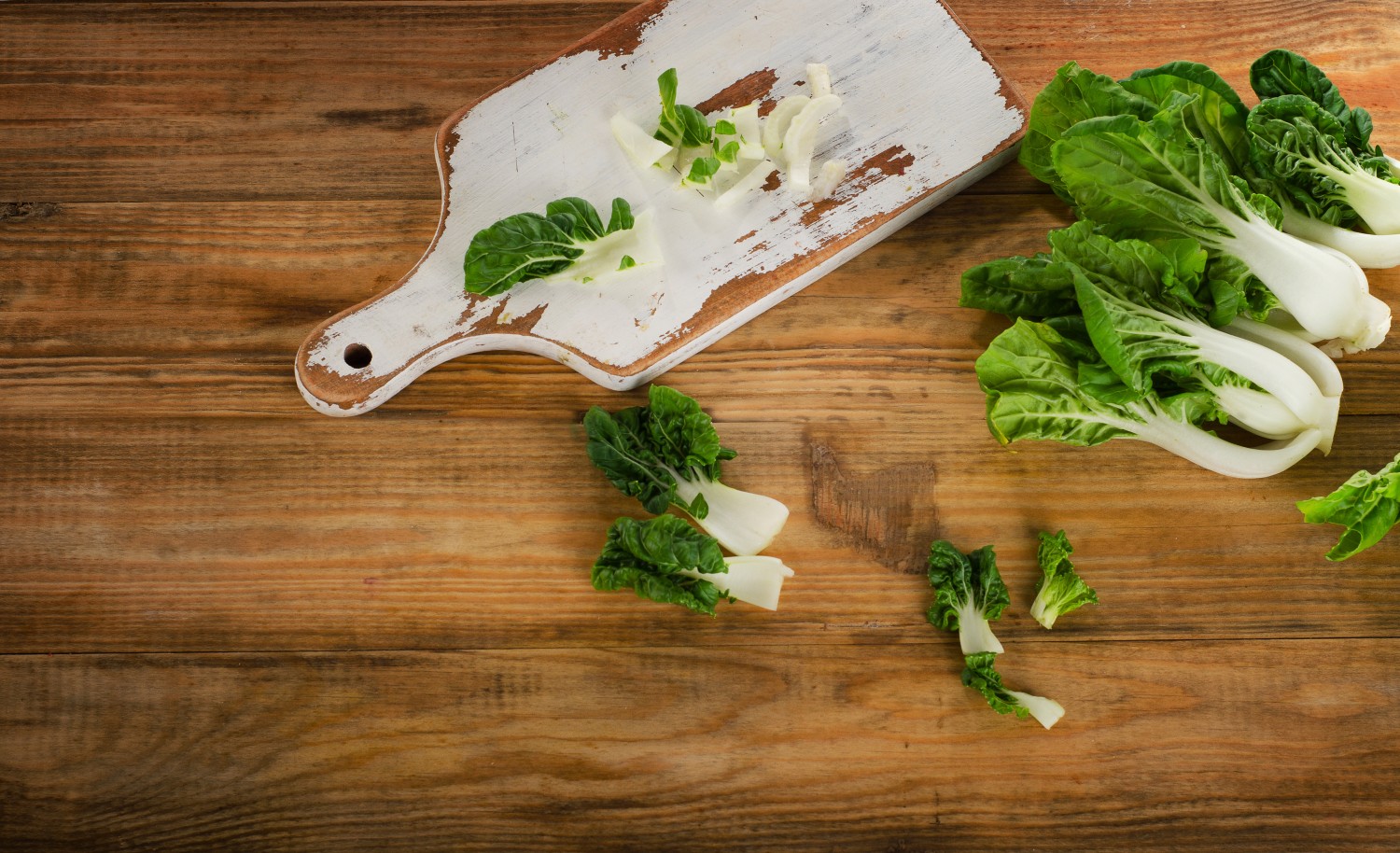 3-4

medium

bok choi, cut in half

1/2-3/4

cup

boiling water

1/2

tsp

salt

1

Tbsp

sesame oil and/or oyster sauce
Slice bok choi in half lengthwise and carefully wash them to remove all traces of sand.

Heat water and salt in heavy skillet until they simmer; add bok choi leaves, cut side down, and simmer until they turn a bright green and become tender (anywhere from 4 to 8 minutes).

Move bok choi onto platter or serving dish and drizzle with sesame oil and/or oyster sauce.
For this very quick dish, use any of the many bok choi carried at the co-op: Shanghai bok choi (pale green); baby choi sum; or regular bok choi.