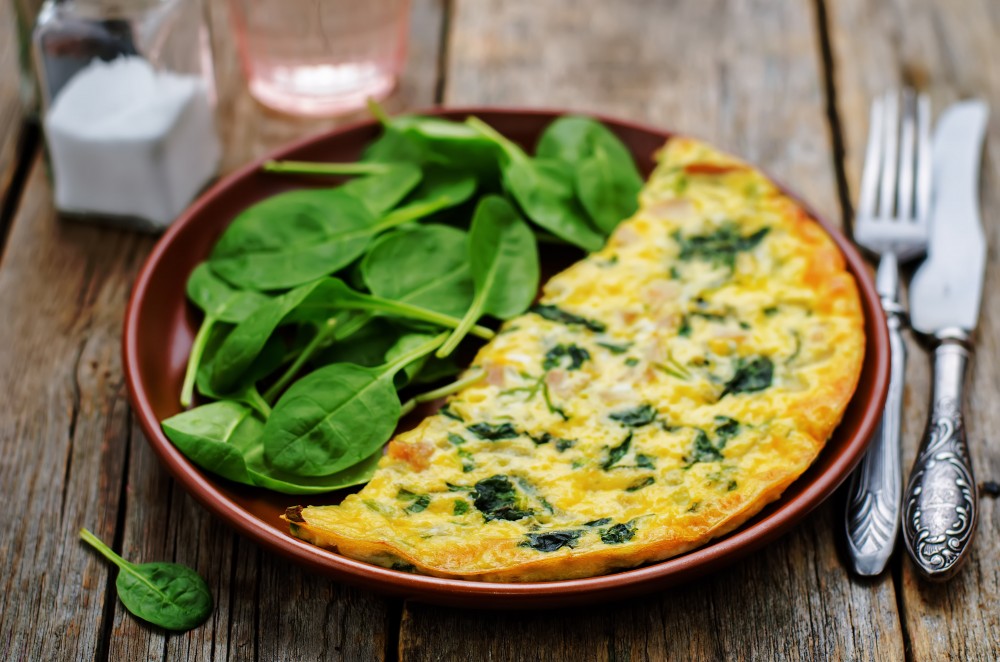 2

bunches

spinach, washed and ribboned

2

medium

leeks, washed and chopped

2

Tbsp

local butter

1

pinch

sea salt and pepper

1

pinch

nutmeg, freshly grated

2

cups

whole milk

6

large

local, organic eggs

1

pinch

cayenne

2

Tbsp

parmesan, freshly grated
Heat a heavy skillet on medium and add butter, then leeks. Add sea salt and pepper. Cook until the leeks become tender (about 5 minutes).

Raise heat to medium-high and add nutmeg. Add drained spinach in layers, including a pinch of salt each time. Then add a lid and allow the mixture to steam. Once beginning to wilt (about 2 minutes), set aside spinach and juices and allow them to cool. Adjust seasonings.

Use a blender or food processor to purée the vegetables. Add the milk and eggs, along with some more salt, some pepper, and a pinch of cayenne. Last, add the juices from the skillet and buzz the purée again.

Butter a 9- or 10-inch baking dish or deep pie dish. Pour the frittata mixture into it and grate Parmesan across the top. Bake uncovered for 45 minutes or until a knife inserted near the center comes out clean. Serve at room temperature.
Adapted from one of David Tanis' recipes at Chez Panisse in Berkeley