Patio & Small-Space Gardening
Want a garden but don't have much of a yard? Try your hand at container or small-space gardening! Many vegetables grow well in small spaces, providing you give them what they need: good soil, adequate watering, and sunshine. And there are many beautiful combinations of vegetables, herbs and flowers that provide texture, color, interest and nutrition that can take the place of an ordinary flowerpot.
Try These Combinations:
Dazzling blue kale, alyssum (for the pollinators!), parsley and Moroccan mint
Amish snap peas,* Penny Denim jump-up violas and spinach*
Salmon Jewel nasturtium and rainbow chard
Georgia Southern collards* and Red Salad Bowl lettuce*
African Blue basil and Lemon Gem marigold
Malabar spinach, Golden Lemon thyme, and Thai Kermit eggplant
*The asterisk denotes seeds we sell. The rest are plants we will have at the plant sale.
Vegetables That Grow Well in Containers:
Any herbs, lettuces or greens
Eggplants and most peppers
Some cucumbers: Bushy, Patio Snacker, Mexican Sour Gherkin, Tendergreen
Some tomatoes: Nebraska Wedding, Micro Tom, Principe Borghese
Caserta zucchini
Potatoes, if you are growing in a larger container
Peas and pole beans
All seeds and plants at the co-op suitable for growing in containers will be marked with a flowerpot symbol at the plant sale.
Most vegetables and flowering plants require sunshine to produce their fruit. If you do not have a space to grow with full sun, try growing greens such as kales, collards and lettuces. Even some herbs do well in lower light conditions. Experiment and have fun with it — for example, grow peas and harvest the shoots for your salads and stir-fries as they come up!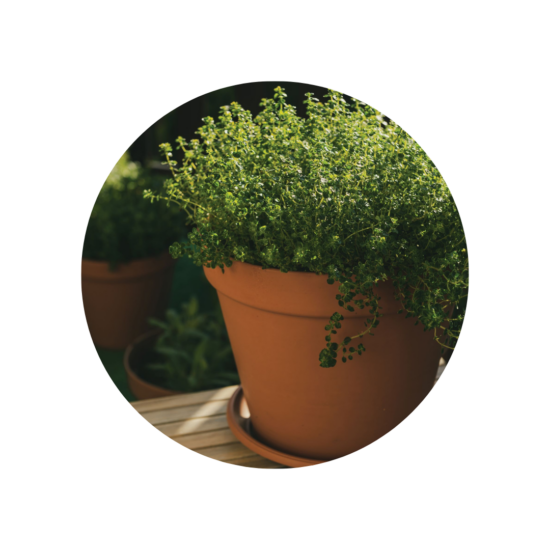 Choosing a Container
The size of pot you need depends on what you want to grow. Almost anything will work:
Terracotta Pots
These are easy to find, relatively inexpensive, come in various sizes, and usually have a drainage hole in the bottom. Because they are porous, they can dry out more quickly in the heat of the sun.
Pails & Plastic Grower Pots
Three- to five-gallon pails hold enough soil for larger plants like tomatoes, peppers, okra, cucumbers, and other vining plants. Select pots with drainage holes, or drill them yourself.
Other Containers
Metal pails and stock tanks or wooden containers like flower boxes also work. Just make sure they have some holes in the bottom for drainage.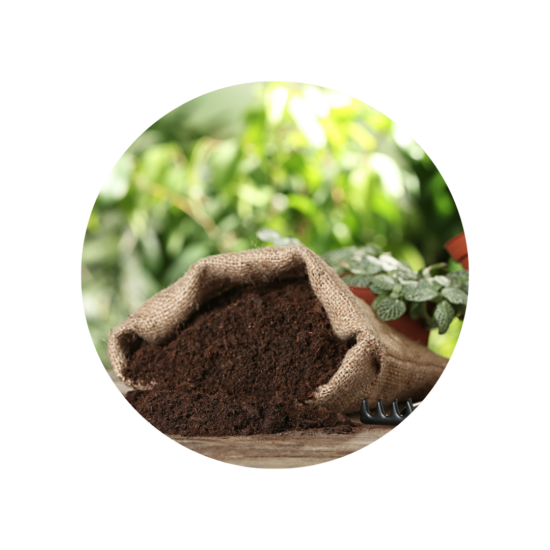 Selecting Your Soil
Properties
A good growing medium should:
Have the ability to retain moisture but also drain well
Be dense but crumble easily, making it easy for roots to grow through
Have a good balance of nutrients
Local Resources
If you only have access to garden soil, you can supplement it with compost, which you can get for free at Ramsey County compost sites in the spring. We are also carrying Seven Generations Compost from Shakopee Mdewakanton Sioux Community Organics Recycling Facility at all three stores this year! Fertilizing or top-dressing your pots with compost midseason is always a good idea!
Soil to Compost Ratio
Your growing medium can be up to a third compost. Soil rich in organic matter holds moisture longer, which is a plus for container gardening!