Upcycle Your Food Scraps This Spring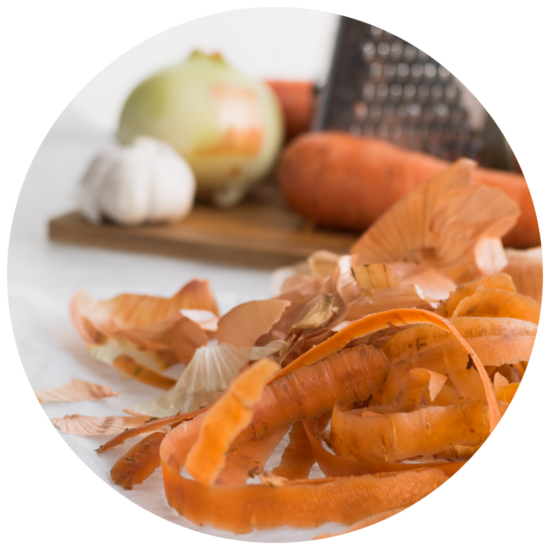 Veggie Scrap Stock
Making homemade vegetable stock is eco-friendly, affordable, and delicious! Any time you use vegetables in a recipe, save scraps like onion and garlic skins, carrot peels, celery tops and bottoms, and trimmings from tomatoes, mushrooms, zucchini and other mild veggies. You can also save the stems from delicate herbs like parsley and thyme. Avoid strongly flavored veggies like cabbage, broccoli, peppers, fennel and kale for stock, unless you plan to use the stock for a recipe with those particular flavors.
Freeze your scraps in an airtight container until you have enough to make stock!
Ingredients
8 cups vegetable trimmings
8 cups water
1 bay leaf
1 tsp. black peppercorns
1/2 tsp. salt
Instructions
Add vegetable scraps, water, bay leaf, peppercorns and salt to a large pot and bring to a boil. Lower the heat immediately (boiling too long will make the stock bitter) and cover. Gently simmer for 45 minutes.
Carefully strain stock into a container and compost the vegetable scraps. Taste your stock and add seasonings as desired.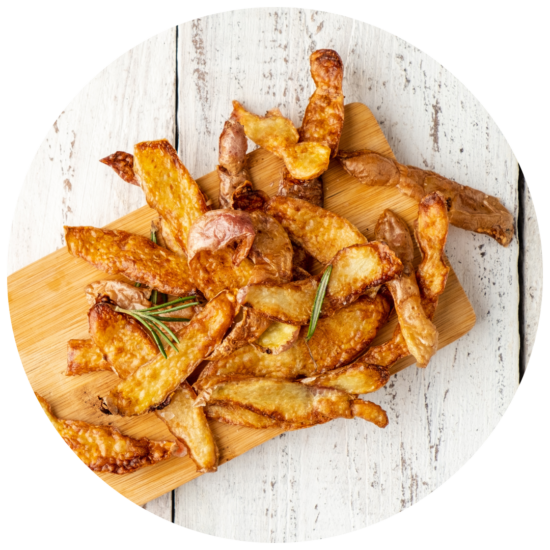 Potato Peel Chips
Ingredients
1 cup (well-scrubbed) potato peels
1 Tbsp. oil
1/2 tsp. salt
Instructions
Soak potato peels in cool water for 30 minutes to remove excess starch. (This will help your chips be extra crispy!
Preheat oven to 400°F. Line a large baking sheet with parchment paper.
Drain and rinse peels, then dry thoroughly with a towel or salad spinner.
Toss in a bowl with oil and salt, then spread in an even layer on baking sheet.
Roast for 10 minutes, flip, and roast for an additional 5-10 minutes, until crisp. Enjoy warm.
Spice things up by tossing the chips with 1 tsp. of your favorite seasoning blend after baking!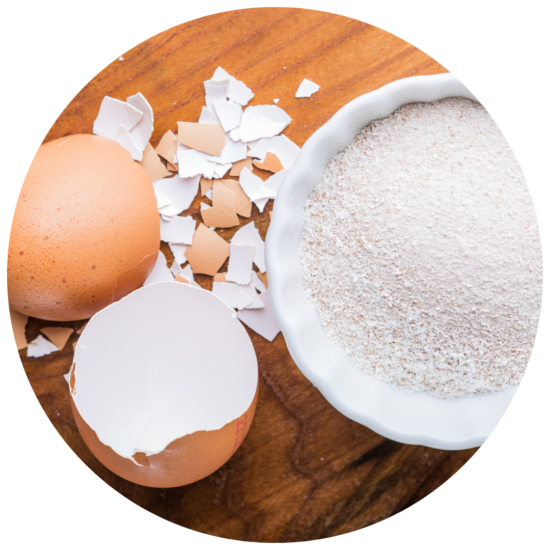 Eggshell Garden Fertilizer
With calcium carbonate, potassium, phosphorus and magnesium to help plants grow, eggshells make a great fertilizer.
Instructions
Wash and rinse eggshells and let them dry.
Once dry, crush the shells into a fine powder with a mortar and pestle, rolling pin, food processor or coffee grinder. (Don't forget to wear a mask during this process to avoid breathing in eggshell dust!)
Sprinkle in your garden, flowerbed, or potted plants!