Don't compost your kitchen scraps just yet. One of the easiest (and most fun!) ways to reduce food waste is to use your food scraps to regrow vegetables and herbs.
You'll want to start with healthy, organic vegetables or herbs and glass jars. Not everything will sprout; you may need to observe for a week and start over if no growth appears. Once growth begins, you can keep it in water and enjoy the trimmings or transplant into soil in a pot or in your garden. You'll want to change the water every 1-2 days to keep your scraps fresh. This can also be an interactive science experiment for kids!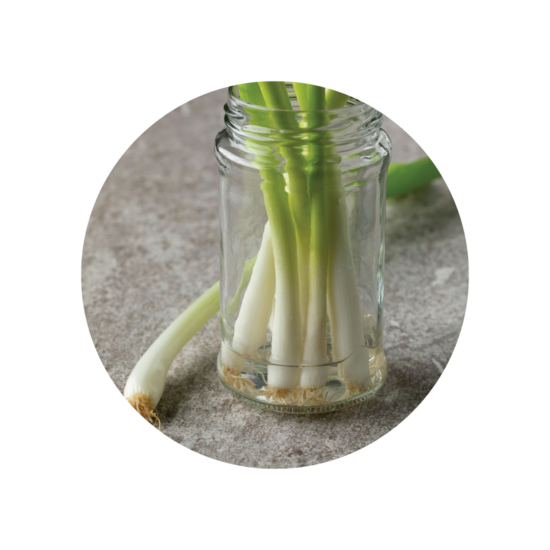 Green Onions
By far the easiest to regrow. Place the white roots in a jar of water, and regrowth will appear in 3-4 days. To eat, trim the green growth from the top.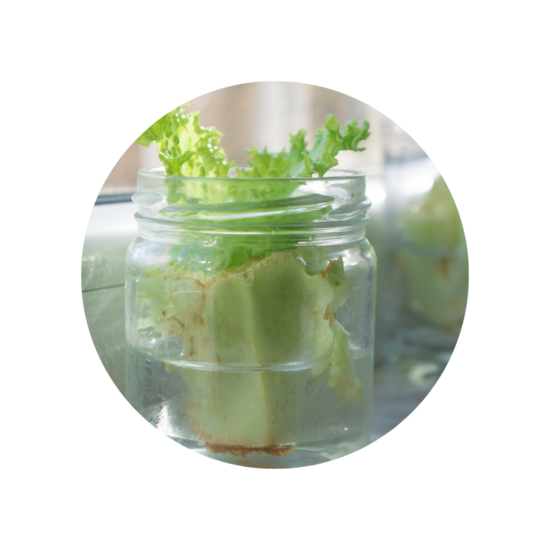 Lettuce
Lettuces that grow in heads are relatively easy to regrow. Place the root end in a container with about an inch of water. Once roots are sprouted, move to a pot or garden.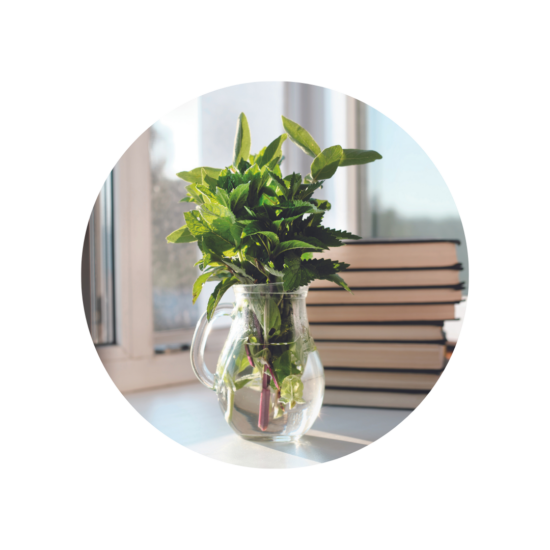 Herbs
Herbs that are fairly easy to re-root include cilantro, basil, parsley and thyme. Place a few stems in water and keep them in a sunny spot until roots are about 2 inches. Transfer the rooted stems into soil.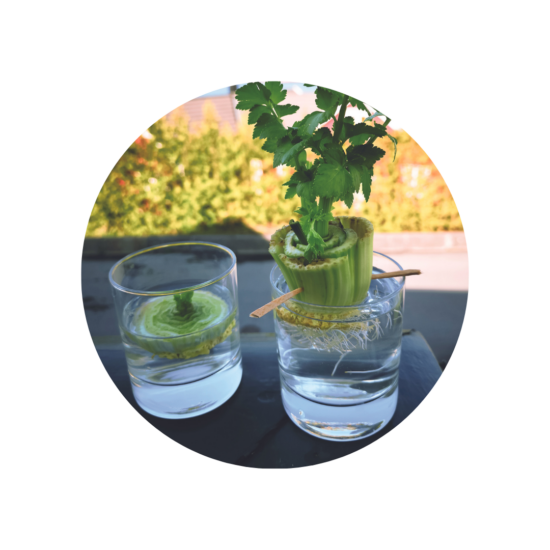 Celery
Place the base of a celery stalk in a glass of water. You should see new growth from the center of the base within a week. Transfer to soil in 1-2 weeks.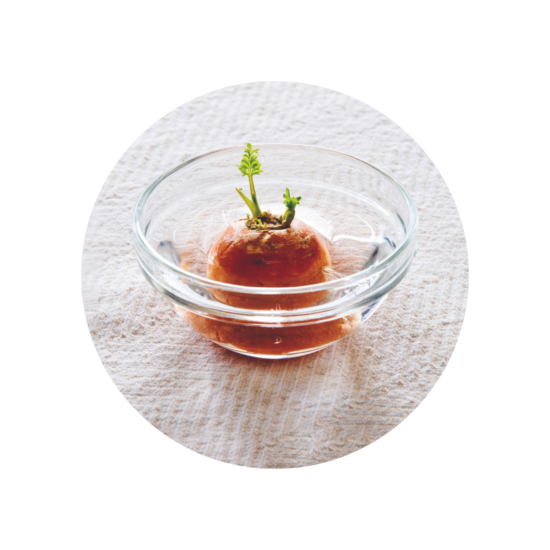 Root Vegetable Greens
You can regrow the greens from just about any root vegetable. Cut off the top of the vegetable and place in a jar with an inch or two of water. New greens will appear and are delicious when sautéed or used in pesto.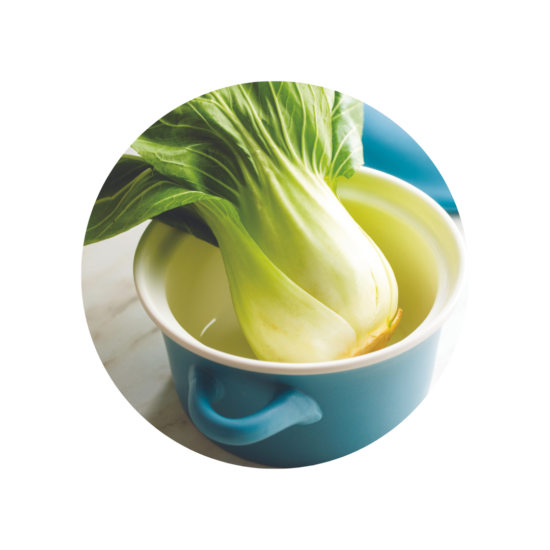 Bok Choi
Place the bottom of the stalk in a jar of water. You'll see new growth in the center within just a few days.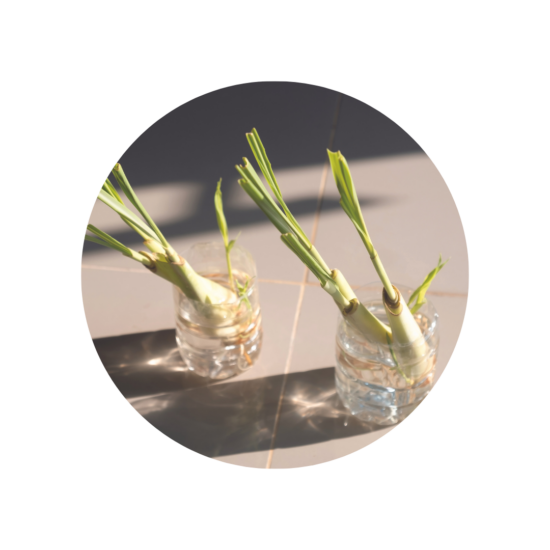 Lemongrass
Cut off a 2-inch piece from the bottom and place in a jar with an inch or so of water. New shoots will appear from the center.