Your Co-op Holiday Gift Guide
You'll find exciting new brands in our stores this holiday season, with something for everyone on your list. Browse sustainable gift ideas below, and save 10% during our Gifts & Goods Sale on Dec. 17!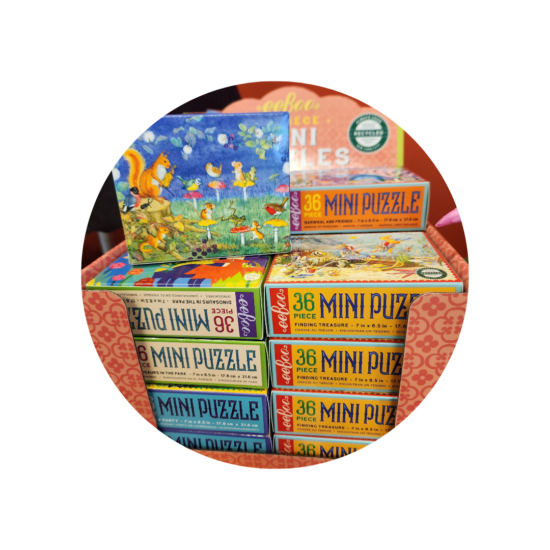 Eeboo Puzzles
Eeboo is a woman-owned and mother-run brand of puzzles and games made sustainably and responsibly with minimal packaging, recycled materials, and vegetable-based inks on FSC-certified paper. Options at the co-op range from 20-piece mini puzzles to 1000-piece larger puzzles for all ages and skill levels!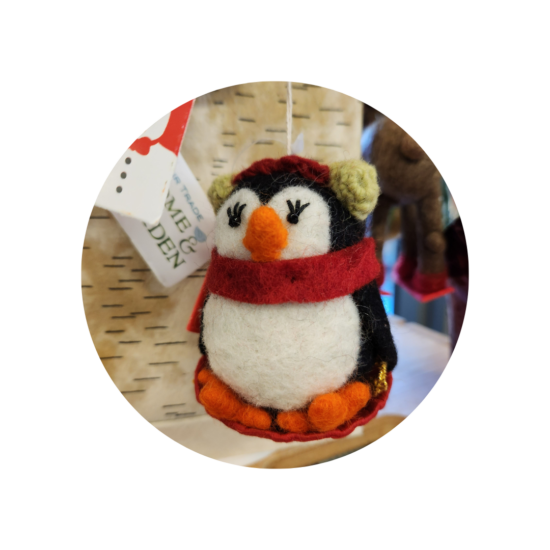 dZi Handmade
dZi Handmade is celebrating 32 years of being fair-trade certified by the Fair Trade Federation this year! You'll find a variety of artisan-made felt ornaments and their Wild Woolies line of finger puppets at all three stores.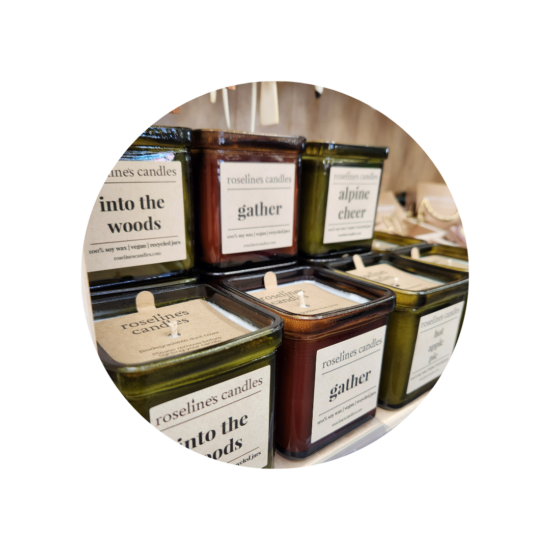 Roseline's Candles
A local, Black-owned, woman-owned company creating 100% soy wax candles in recycled jars and with cotton wicks. Roseline uses compostable materials for all her packaging!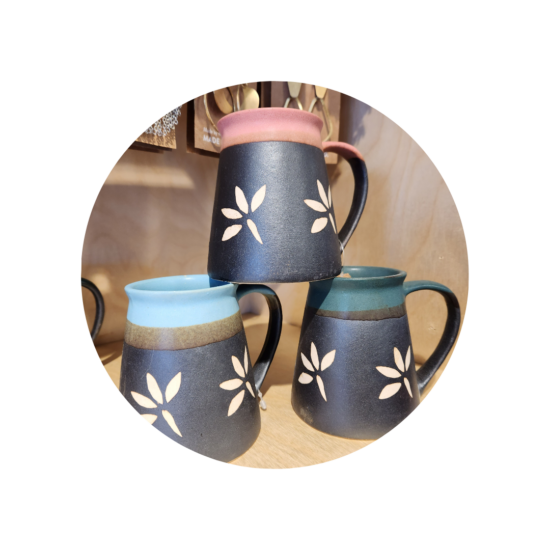 Matr Boomie
Matr Boomie is a wholesale fair-trade collection from India that marries modern design sensibility with inspiring traditional art forms, bringing people and cultures closer together. Our selection this year includes gift bags, wooden games, bell chimes, hair pins, mugs and jewelry.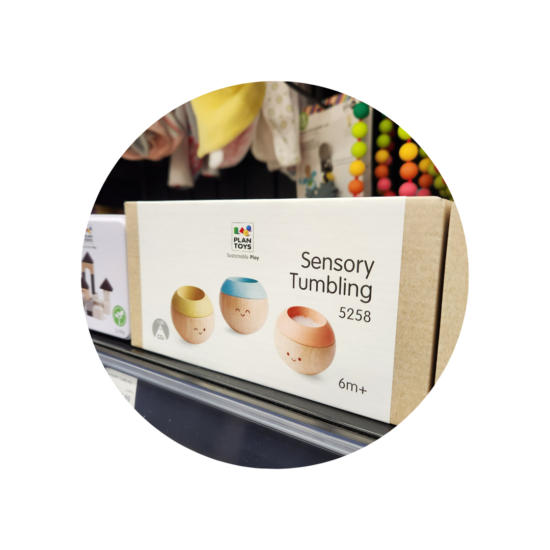 Plan Toys
Plan Toys pays close attention to product design and prides themselves in manufacturing developmental toys that help little ones not only grow in their ability to imagine and create, but to grow closer to nature, and to better understand the importance of a green lifestyle. Our selection includes sensory toys for babies and toddlers, construction blocks for all ages, spinning tops, bath toys and some musical instruments!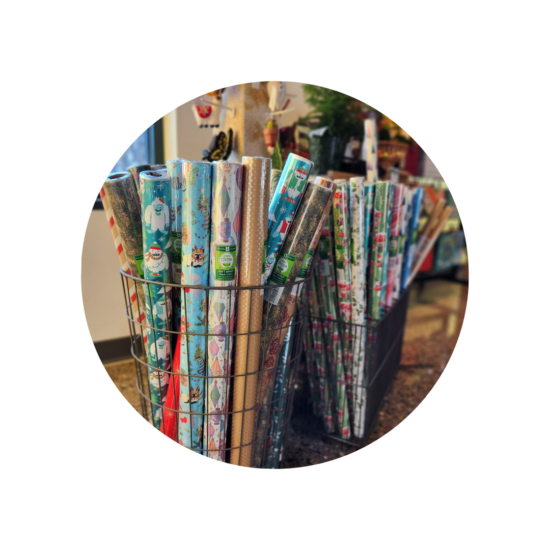 Jillson Roberts
Environmentally conscious gift wrap, ribbon, labels, bags & more!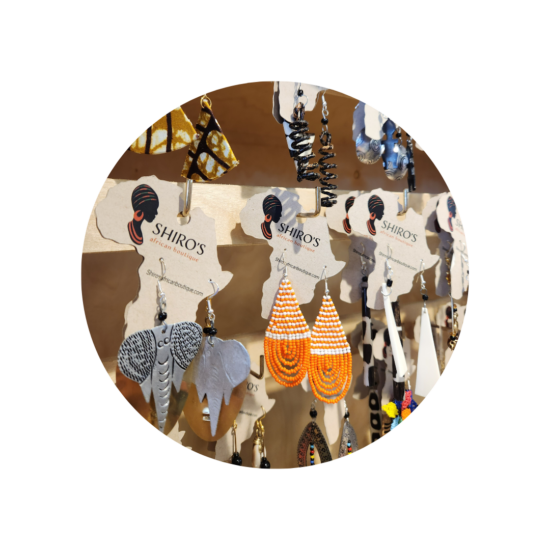 Shiro's African Boutique
Shiro's African Boutique is locally owned and operated by Mary Kuria. Shiro's Jewelry is handmade by independent artists in Kenya and features recycled, traditional materials such as coconut shells, beadwork, various woods, bones, banana fiber and horn. Shiro's always uses hypoallergenic earring loops made of recycled metals.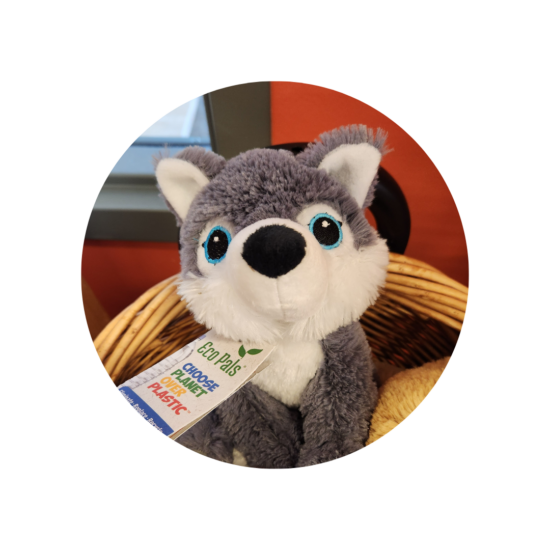 Wildlife Artists
Eco Pals by Wildlife Artists are transforming the plush toy industry by taking a holistic approach to sustainability. Their plush toys are filled with 100% recycled materials and feature stitched eyes and noses, with no plastic whiskers or pellets. They do not use plastic in their packaging and use uncoated hangtags that are tagged to the plush with a natural cord. Check out all the cute animals we have in this year!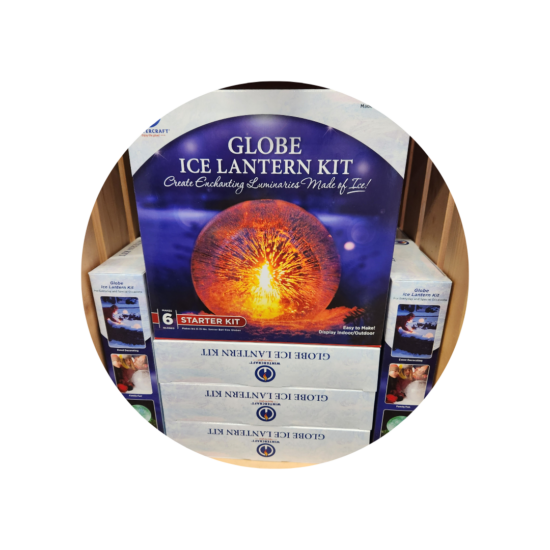 Wintercraft Globe Ice Lanterns
You don't need to be an expert — or even an adult — to make beautiful winter decorations for your home! Greet your visitors or guests with a radiant ice luminary to add everyday sparkle, both inside and out. Wintercraft's local, DIY kits with clear instructions make it easy and fun to create a touch of magic with ice!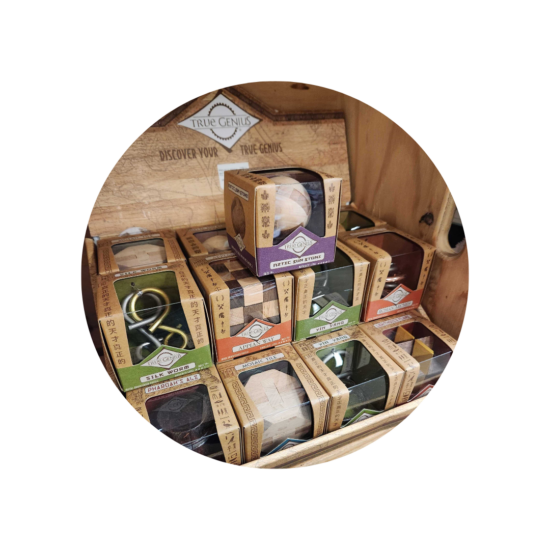 Project Genius
Project Genius is woman-owned and operated in Austin, Texas, and manufactures puzzles and games that intrigue, challenge and occasionally stump. These brainteasers make great stocking stuffers!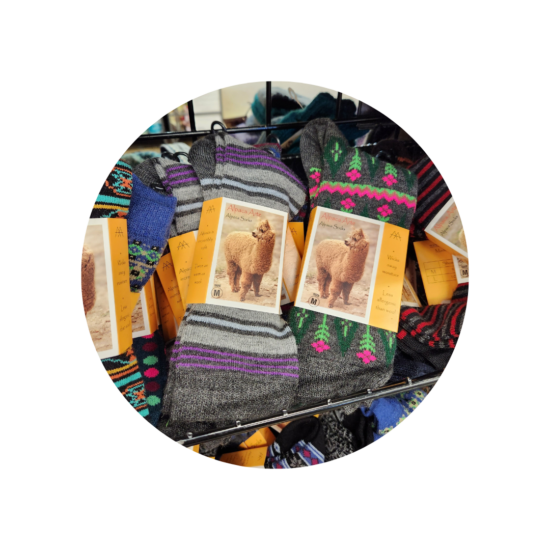 Tey Art & Maggie's Organics
Tey Art is a local company based in North Oaks, Minnesota. Their plush, soft socks are artisan-made, fair-trade and crafted from sustainable alpaca wool. Maggie's Organics creates cozy, comfortable socks made from organic fibers compliant with the Global Organic Textile Standard. They're 100% knit in the US using fair-trade practices. You'll also find mittens, hats and scarves from these and other brands in our stores this winter!