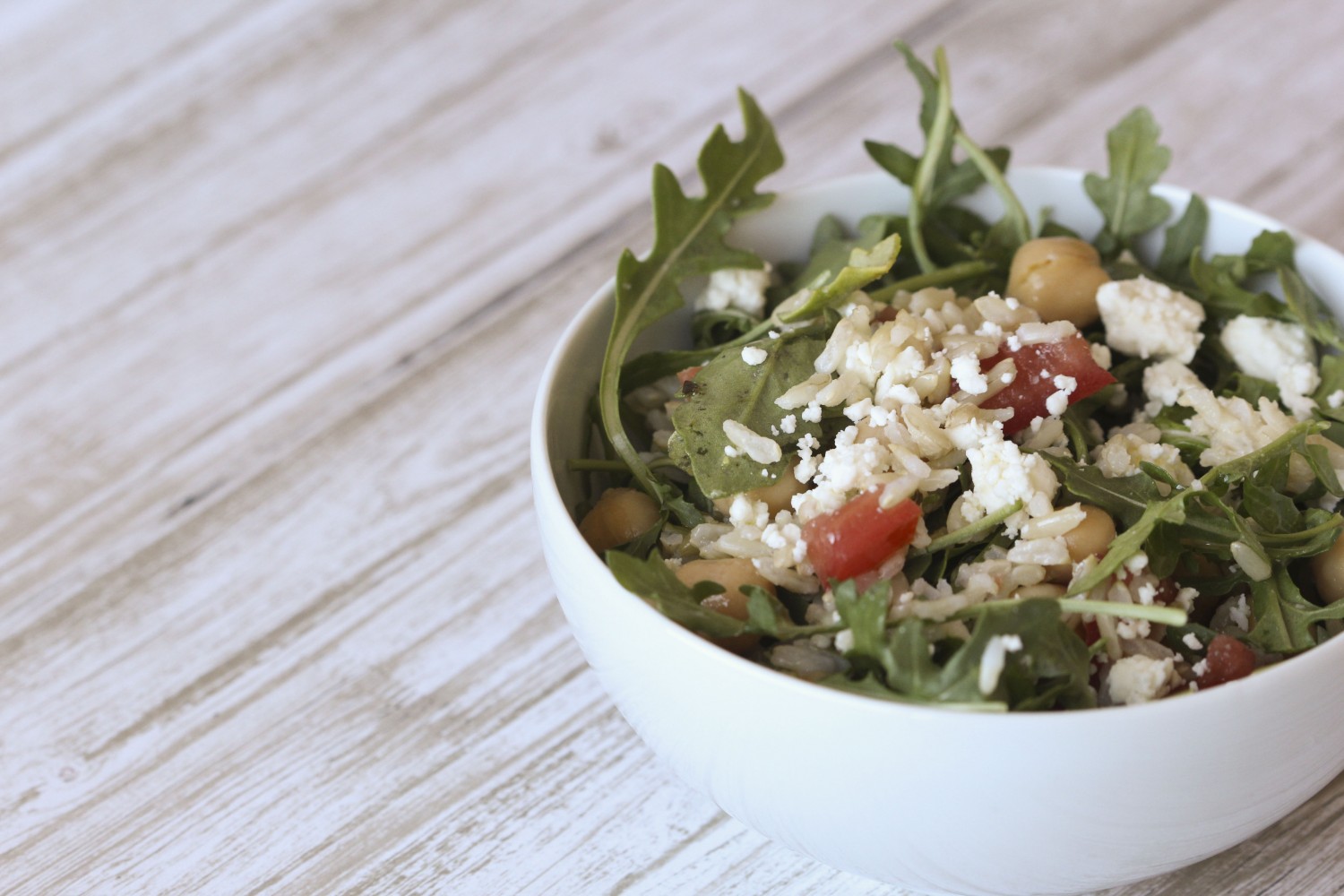 1

cup

Lundeberg brown rice

4-5

cups

arugula

1

cup

dry chickpeas, cooked

2

Roma

tomatoes, diced

4

oz

feta, crumbled

1

tsp

salt
1/3

cup

olive oil

1

tsp

honey

2

garlic

cloves, minced

1

lemon

juiced

1

tsp

dried basil

1/2

tsp

salt

1/2

tsp

freshly ground black pepper

1/4

tsp

red pepper flakes
Soak the dry chickpeas overnight in a bowl of water. Once complete, place them in a large pot with several inches of water. Bring to a boil, then reduce to a simmer. Let the beans cook for 60-90 minutes until tender.

Add the dry brown rice to a pan along with 1.5 cups water and 1 teaspoon salt. Bring to a boil, cover and reduce heat. Simmer brown rice for up to 45 minutes, or until tender. Set aside.

To prepare the dressing, whisk together the lemon vinaigrette ingredients until well blended.

In a large serving bowl, combine the warm cooked grains, arugula, chickpeas, Roma tomatoes, and feta. Toss with the dressing and season with black pepper and sea salt to taste.