At the co-op, local is at the heart of what we do.
We define "local" as food and products grown, produced, or processed within a five-state area that includes Minnesota, Iowa, North Dakota, South Dakota, and Wisconsin. We know our local farmers and locally-owned businesses personally – we visit their kitchens and farms and love seeing exactly where our food comes from and how it's grown, raised, and made. When you choose local, not only does it taste better (thanks to shorter travel distances!) but more of your food dollars stay in our local community.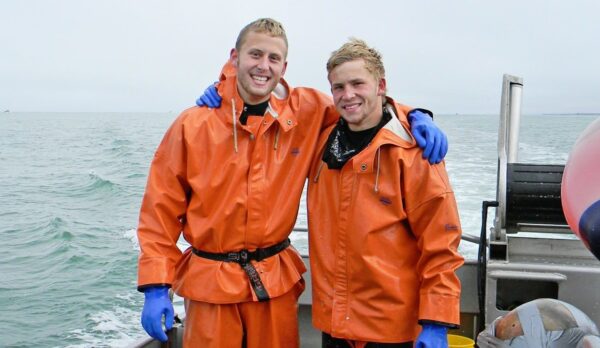 Surrender Salmon
Minneapolis, MN
Family-owned and -operated, Surrender Salmon provides Alaska's finest and freshest sustainably wild-caught Sockeye salmon to the Twin Cities. The Surrender Salmon crew also includes brothers Grant, Blake and Bryce, and their father, Mark. Together, the Nivers sustainably catch thousands of pounds of wild salmon each summer in Bristol Bay, Alaska. The salmon is then pre-portioned into individual serving sizes and full fillets, deboned, vacuum-packed, and flash frozen, guaranteeing freshness for up to two years.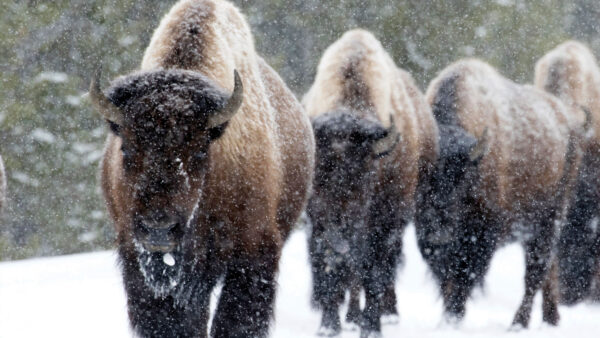 Tanka
Kyle, SD
Tanka produces the very best foods that are sustainably grown by local Native American producers. Their buffalo-based protein products are minimally processed by Oglala Lakotas on the Pine Ridge Reservation in South Dakota with care and respect. This deep commitment to helping People, Buffalo and Mother Earth helps feed body, mind, and spirit. Tanka snacks are gluten-, MSG-, nitrate-, and hormone-free and made using fruits, vegetables, nuts, spices, and 100% grass-fed, pasture-raised buffalo.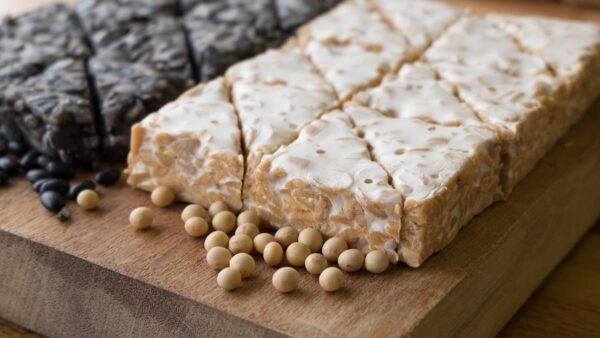 Tempeh Tantrum
Minneapolis, MN
Tempeh Tantrum hand makes fresh East Javanese-style tempeh in small batches. They start with local organic soybeans, culture them, and follow a custom fermentation process that transforms soybeans and black beans into firm, savory cakes that can be cooked in a variety of ways. Tempeh Tantrum currently makes two types of tempeh, including soy tempeh and soy-free black bean tempeh, which go great in sandwiches, salads, stir fries, sauces, and more.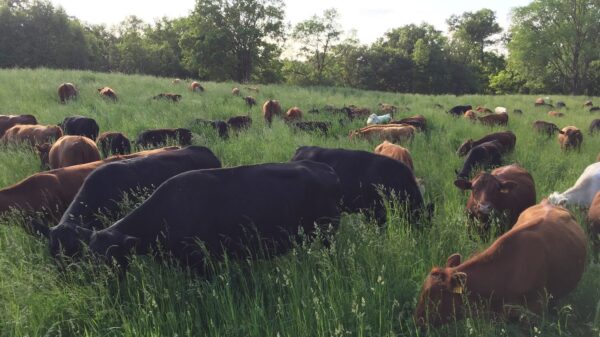 Thousand Hills Cattle Co.
Cannon Falls, MN
Thousand Hills Cattle Company nourishes soil, plants, cattle and people by holistically grazing cattle. Their 100% grass-fed cattle management practices are good for animals, people and the planet, and promote long-term health, wellness and environmental sustainability. They have strict standards for their heritage breed, free-range, grass-fed beef and pride themselves on raising the highest quality cattle, which are never given antibiotics, artificial hormones, GMOs, grain or grain byproducts.
Triple Crown BBQ
Minneapolis, MN
Created from scratch and refined to perfection over 15 years, Richard Schaaf entered his BBQ sauce at the Minnesota State Fair, where it went on to win three blue ribbons. Now made in small batches in Minneapolis, Triple Crown BBQ's award winning sauce is available to BBQ enthusiasts craving a tangy, sweet sauce that doesn't compromise on quality ingredients.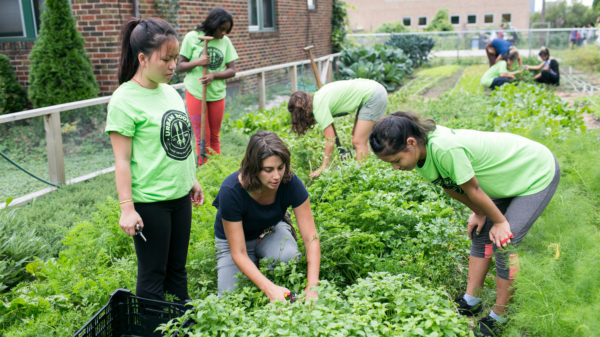 Urban Roots
St. Paul, MN
Urban Roots is a local nonprofit that cultivates and empowers youth through nature, healthy food, and community. Each year, they engage thousands of local youth and families in education, training, and work projects though their urban agriculture, cooking, and environmental conservation programming. By using food and environmental stewardship as tools for social change, Urban Roots empowers youth through hands-on entrepreneurship, career exploration, and community engagement opportunities. During the growing season, we carry a variety of fresh Urban Roots youth-grown produce at our East 7th store.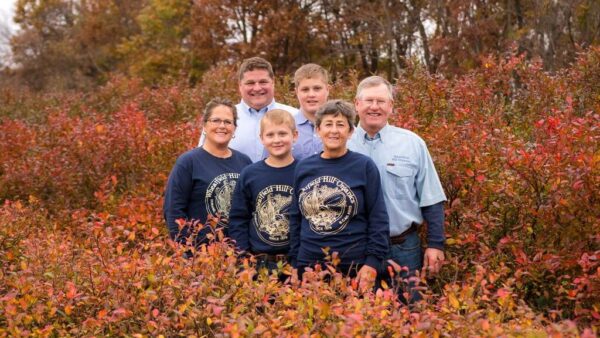 Wheatfield Hill Organics
Durand, WI
Wheatfield Hill Organics is a small, 5th-generation family farm near Durand, Wisconsin. Bordered by the Chippewa River and limestone bluffs, the rolling land was originally chosen in the early 1900s for pasturing dairy cattle. Today, they continue to care for the land by producing certified organic forages, fruits and vegetables. You'll notice the difference organic makes with Wheatfield Hill produce.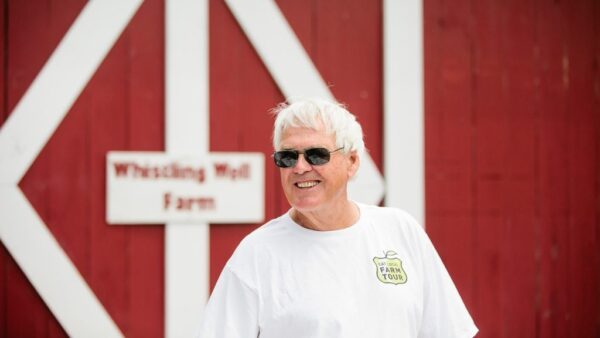 Whistling Well Farm
Hastings, MN
Whistling Well Farm is named after the noise their well makes when the wind blows just right. Founded in 1972, Whistling Well Farm is located in the beautiful St. Croix River valley town of Hastings, Minnesota. They grow apples for local co-ops, farmers markets, and school lunch programs. Farmer Charlie Johnson also writes children's books about his dog, Emmy.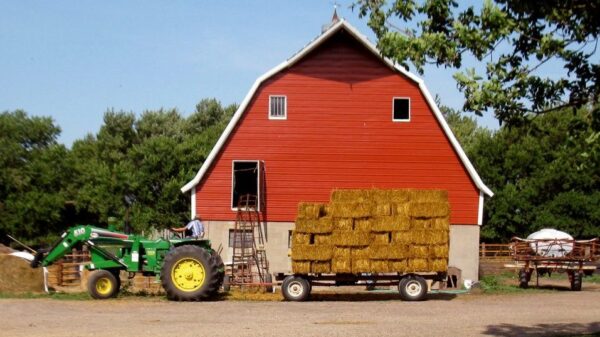 Whole Grain Milling
Welcome, MN
A year after certifying their farm organic in 1989, Doug and Lin Hilgendorf started Whole Grain Milling Co. They grow and mill a wide variety of grains on their farm using just enough processing to make the whole grains usable and easily digestible while keeping their nutrition intact. Many times, their oats are rolled the day before they arrive at the co-op — now that's fresh!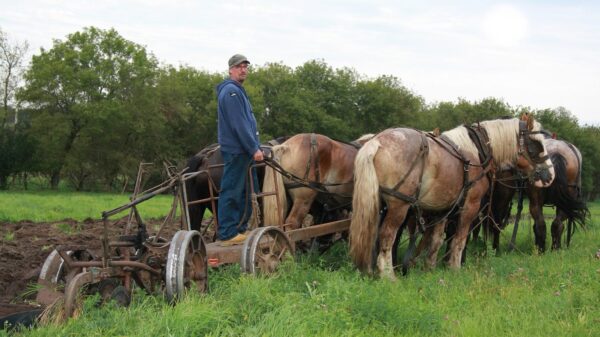 Wisconsin Growers Cooperative
Western Wisconsin
Wisconsin Growers Cooperative was founded in 2006 to help 20 local Amish families maintain ownership of their farmland and collectively market their fresh produce. Comprised of approximately 25 small family farms in Western Wisconsin, the co-op's members are dedicated to using approved organic farming methods and practices. The co-op's pay-it-forward philosophy centers around building and maintaining soil health to grow high-quality produce. More than 40 acres of the co-op's land is farmed without fossil fuels, instead using horses, horse machinery, and hand tools.