At the co-op, local is at the heart of what we do.
We define "local" as food and products grown, produced, or processed within a five-state area that includes Minnesota, Iowa, North Dakota, South Dakota, and Wisconsin. We know our local farmers and locally-owned businesses personally – we visit their kitchens and farms and love seeing exactly where our food comes from and how it's grown, raised, and made. When you choose local, not only does it taste better (thanks to shorter travel distances!) but more of your food dollars stay in our local community.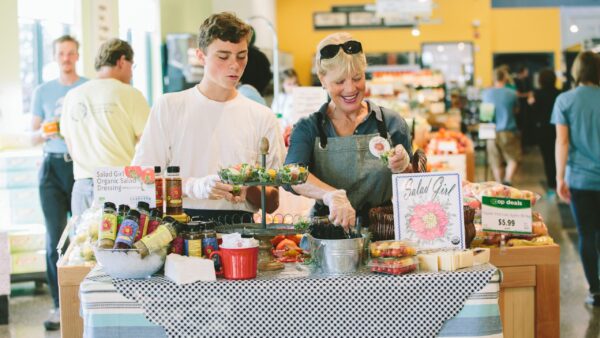 Salad Girl Organic Dressing
Mahtomedi, MN
Salad Girl was the first certified organic, fresh dressing on refrigerated shelves in Minnesota. The name was inspired by a summer job that co-founder Pam had as a teenager, working as the "salad girl" at a local restaurant and making fresh, scratch-made dressings. For 15 years, Salad Girl has been creating flavorful, organic dressings free of dairy, gluten, preservatives, cane sugar, soy and corn syrup.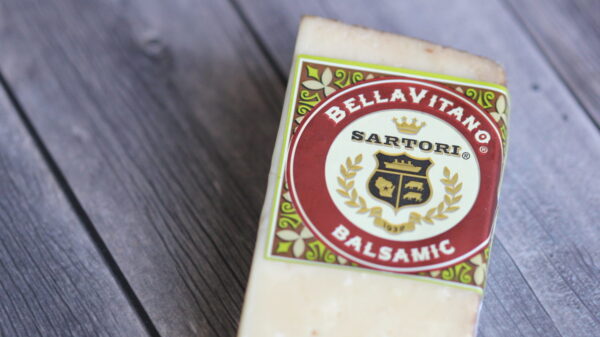 Sartori Cheese
Plymouth, WI
Started in 1939, Sartori Cheese is a fourth-generation family-owned and operated farm. For over 75 years, they've offered some of the best tasting, award-winning cheese on the local market. The Sartori family share a deep sense of connection to the land, including a strong farm-to-fork ethos. Many of the family farmers they partner with to obtain milk for making cheese have had long-standing, multi-generational relationships with the Sartori family.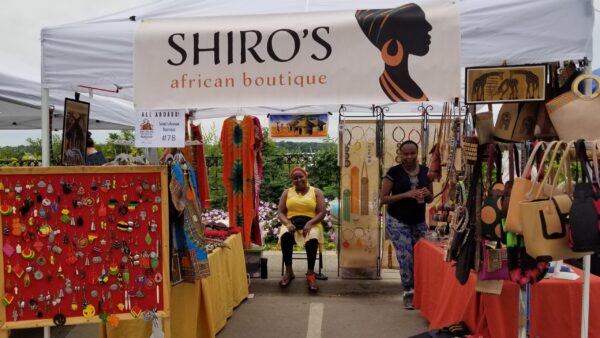 Shiro's African Boutique
Minneapolis, MN
Shiro's African Boutique is owned and operated by Mary Kuria. Shiro's Jewelry is handmade by independent artists in Kenya and features recycled, traditional materials such as coconut shells, beadwork, various woods, bones, banana fiber and horn. Shiro's always uses hypoallergenic earring loops made of recycled metals.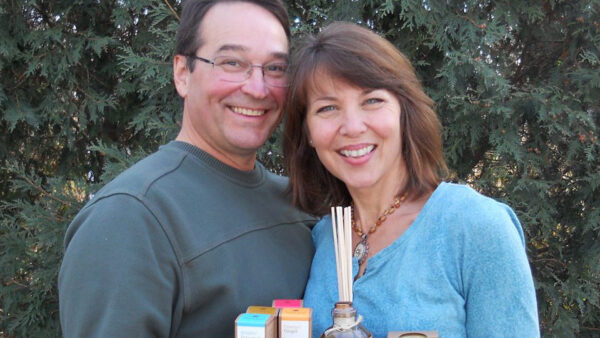 Sunleaf Naturals
Waconia, MN
Teresa Andrys spent her career developing products for national companies. She witnessed incredible waste, misleading labels, and vast amounts of synthetics, petrochemicals and fillers going into our environment and our bodies. In 2007, Teresa created Sunleaf Naturals, a fresh line of truly natural products. Sunleaf is a locally owned company dedicated to making fresh, plant-based products for home use. They donate 5% of profits to water conservation efforts and pollinator research and formulate their products to be 100% biodegradable, using only recyclable and compostable packaging.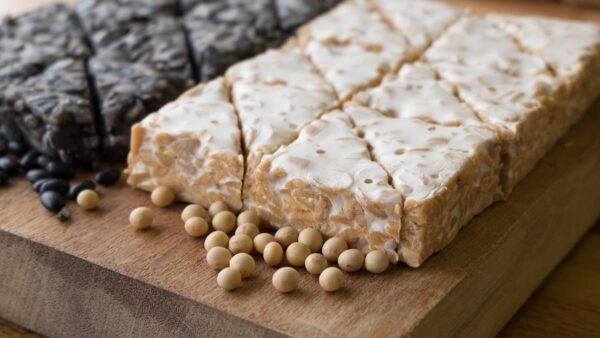 Tempeh Tantrum
Minneapolis, MN
Tempeh Tantrum hand makes fresh East Javanese-style tempeh in small batches. They start with local organic soybeans, culture them, and follow a custom fermentation process that transforms soybeans and black beans into firm, savory cakes that can be cooked in a variety of ways. Tempeh Tantrum currently makes two types of tempeh, including soy tempeh and soy-free black bean tempeh, which go great in sandwiches, salads, stir fries, sauces, and more.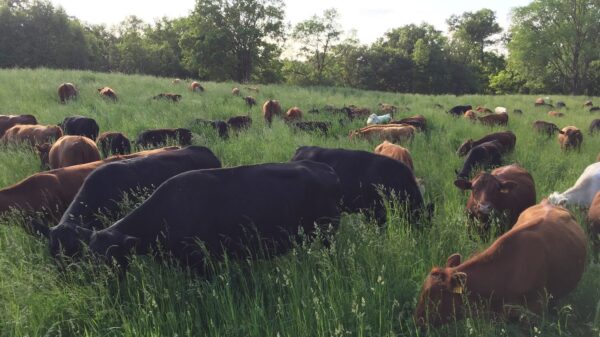 Thousand Hills Cattle Co.
Cannon Falls, MN
Thousand Hills Cattle Company nourishes soil, plants, cattle and people by holistically grazing cattle. Their 100% grass-fed cattle management practices are good for animals, people and the planet, and promote long-term health, wellness and environmental sustainability. They have strict standards for their heritage breed, free-range, grass-fed beef and pride themselves on raising the highest quality cattle, which are never given antibiotics, artificial hormones, GMOs, grain or grain byproducts.
Triple Crown BBQ
Minneapolis, MN
Created from scratch and refined to perfection over 15 years, Richard Schaaf entered his BBQ sauce at the Minnesota State Fair, where it went on to win three blue ribbons. Now made in small batches in Minneapolis, Triple Crown BBQ's award winning sauce is available to BBQ enthusiasts craving a tangy, sweet sauce that doesn't compromise on quality ingredients.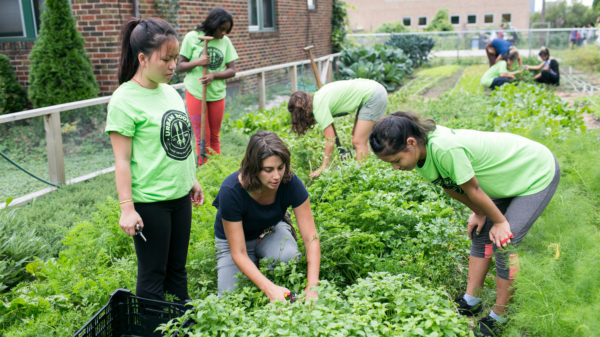 Urban Roots
St. Paul, MN
Urban Roots is a local nonprofit that cultivates and empowers youth through nature, healthy food, and community. Each year, they engage thousands of local youth and families in education, training, and work projects though their urban agriculture, cooking, and environmental conservation programming. By using food and environmental stewardship as tools for social change, Urban Roots empowers youth through hands-on entrepreneurship, career exploration, and community engagement opportunities. During the growing season, we carry a variety of fresh Urban Roots youth-grown produce at our East 7th store.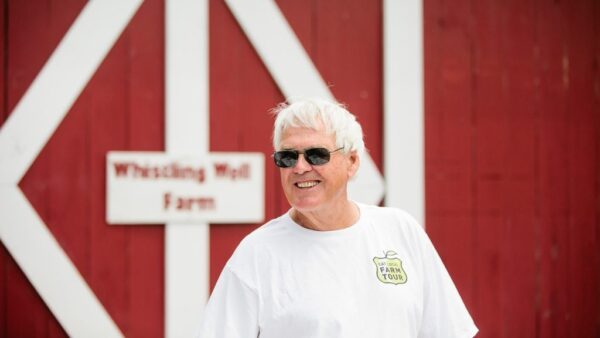 Whistling Well Farm
Hastings, MN
Whistling Well Farm is named after the noise their well makes when the wind blows just right. Founded in 1972, Whistling Well Farm is located in the beautiful St. Croix River valley town of Hastings, Minnesota. They grow apples for local co-ops, farmers markets, and school lunch programs. Farmer Charlie Johnson also writes children's books about his dog, Emmy.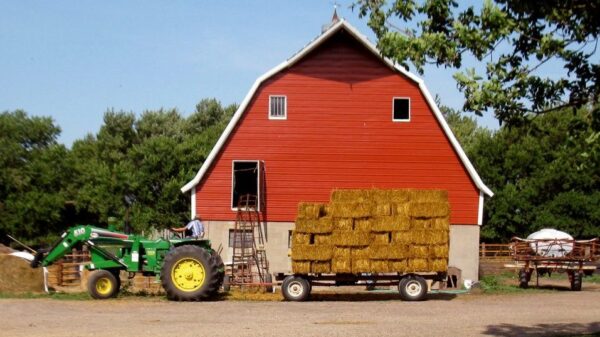 Whole Grain Milling
Welcome, MN
A year after certifying their farm organic in 1989, Doug and Lin Hilgendorf started Whole Grain Milling Co. They grow and mill a wide variety of grains on their farm using just enough processing to make the whole grains usable and easily digestible while keeping their nutrition intact. Many times, their oats are rolled the day before they arrive at the co-op — now that's fresh!