At the co-op, local is at the heart of what we do.
We define "local" as food and products grown, produced, or processed within a five-state area that includes Minnesota, Iowa, North Dakota, South Dakota, and Wisconsin. We know our local farmers and locally-owned businesses personally – we visit their kitchens and farms and love seeing exactly where our food comes from and how it's grown, raised, and made. When you choose local, not only does it taste better (thanks to shorter travel distances!) but more of your food dollars stay in our local community.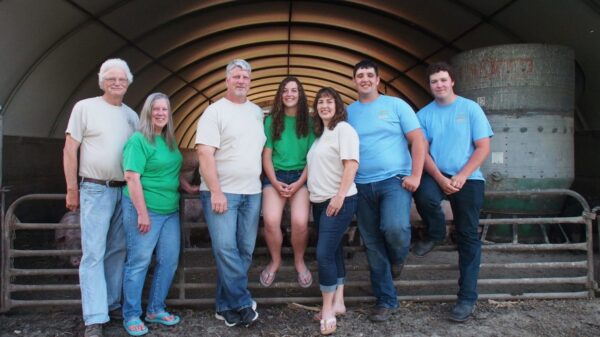 Pastures A Plenty
Kerkhoven, MN
Pastures A Plenty is a grazing-based farm that uses a holistic agricultural management model focused on environmental, community, and long-term farm sustainability. They specifically raise breeds of hogs that love to be outside. Their hogs are fed primarily on pasture and never receive hormones or antibiotics to promote growth.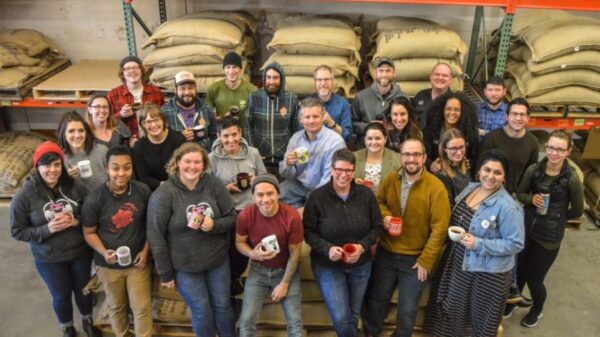 Peace Coffee
Minneapolis, MN
Since 1996, Peace Coffee has been firmly rooted in the business of responsible and sustainable partnerships with each link in the journey that beautiful coffees take. They purchase only organic, fair trade coffees from small-scale grower cooperatives that invest in their farmers to combat unstable markets and shifting climates. They deliver by bike, hand label, and taste each of their coffees to make sure each batch is just right.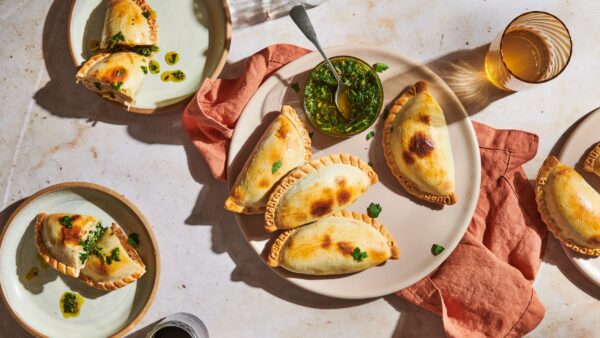 Quebracho
Minneapolis, MN
Originally from Argentina, Belén Rodriguez moved to Minneapolis in 2012. She decided to open a charcuterie and savory pies shop in 2016, which transformed into Quebracho Empanadas during the pandemic in 2020. Belén's vision for Quebracho is for people in the Twin Cities to experience the concept of a family Sunday in Argentina, which is all about bringing family and friends together through food in a welcoming and relaxing environment. You can find her authentic spinach & ricotta, chicken, and beef empanadas in our freezer section!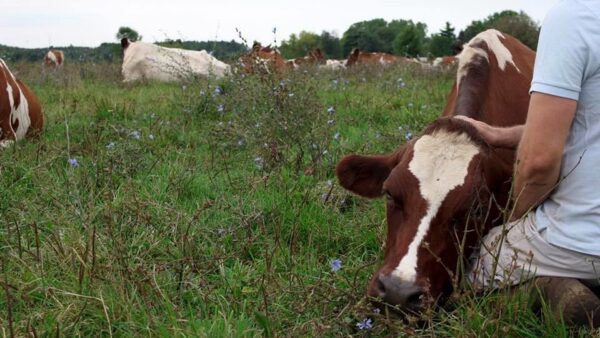 Red Barn Family Farms
Appleton, WI
Red Barn Family Farms was founded in 2008 with a mission to preserve small, family-owned and operated farms by paying fair and sustainable wages. The farmers excel at individualized, ethical, humane animal care, resulting in top-quality milk to make handcrafted, award-winning cheeses. Red Barn's seven family farms milk an average of just 55 cows that are all pasture-raised and known and cared for by name.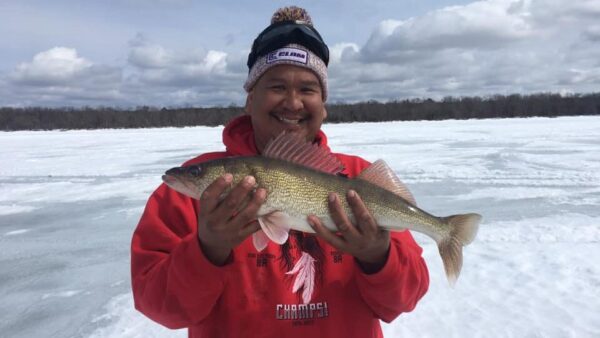 Red Lake Nation Fishery
Redby, MN
Red Lake Nation Fishery is owned and operated by the Red Lake Band of Ojibwe. The walley is wild caught by tribal fishermen, who use the wisdom from their elders to harvest in a sustainable manner. Red Lake Nation Fishery has provided freshwater walleye to America since 1919. The business started during the First World War, when they offered a supply to American Troops.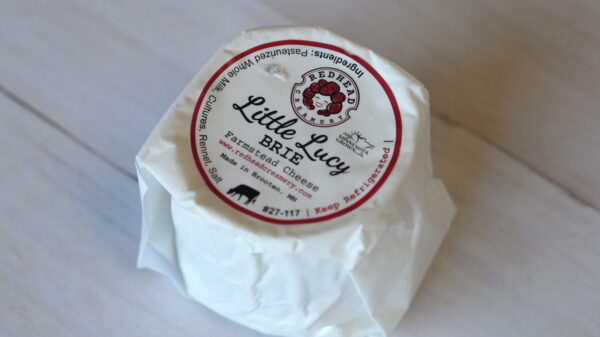 Redhead Creamery
Brooten, MN
Woman-owned and -operated, Redhead Creamery has been making artisan, farmstead cheese since 2013. Named after co-owner Alise Sjostrom, the creamery is a childhood dream come to fruition on her family's dairy farm. The term farmstead is indicative of cheese made directly on the farm where fresh milk is collected, allowing the creamery the unique ability to adjust the milks' fat and protein levels to impact the final cheeses' rich textures and flavors.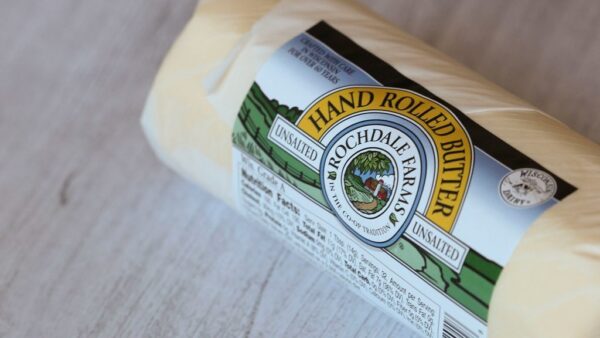 Rochdale Farms
Western WI
Rochdale Farms, the creation of Mary Bess Michaletz and Bentley Lein, is locally and cooperatively owned. It was created with the intention to foster the growth of small local dairy producers and create delicious, artisan cheeses, hand rolled butters, and cream-top yogurts. Rochdale sells all of their creative dairy products exclusively to Midwestern natural food cooperatives. Most of the milk they use comes from a network of over 325 small Amish family farms spread across Wisconsin and Minnesota. These family-run farms take an extraordinary amount of care to treat their animals and land with care.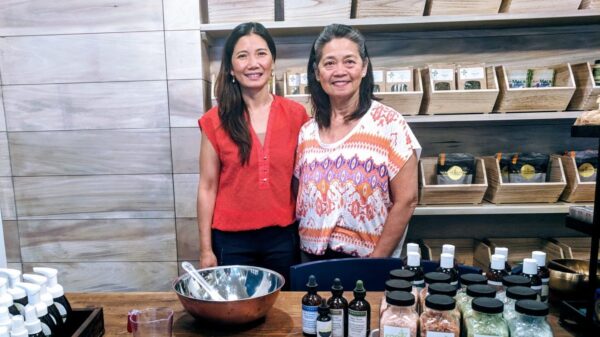 Roots Essential
Wayzata, MN
Roots Essential was founded in 2015 by Evangeline Stacy who creates therapeutic bath and body care products in small batches. All Roots Essential products are made using plant-based ingredients and recyclable, locally sourced packaging. No synthetic chemicals or fragrances, fillers, artificial colors, petroleum, formaldehyde or parabens are ever used. A percentage of net sales is donated to the Clean the World Foundation, supporting efforts to reduce body care waste from the hospitality industry and improve access to personal hygiene products for vulnerable communities.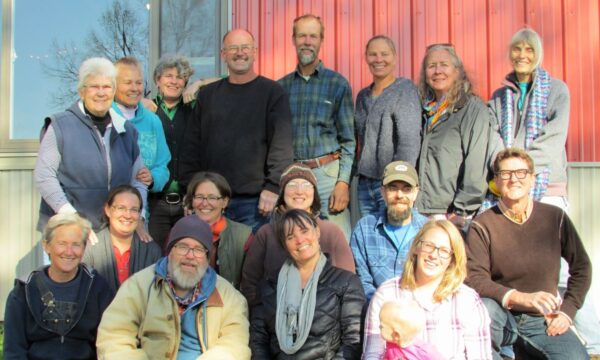 Rush Creek Growers
Spring Valley, WI
Rush Creek Growers provides creative, practical, and delightful plant starts and herbs for your edible garden. They grow a wide variety of edible plants using innovative, ethical, and environmentally-friendly practices. This includes the use of compost tea, beneficial insects and fungi for disease and pest control, compostable pots, rainwater reuse, and more. At our annual spring Plant Sale, you'll typically find their locally grown basil, lavender, mint, oregano, rosemary, scented geraniums, Patchouli, and more.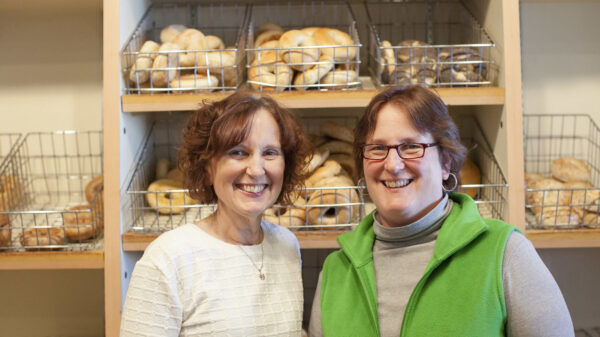 Saint Paul Bagelry
St. Paul, MN
Saint Paul Bagelry has been baking some of the most sought-after New York-style bagels in the Twin Cities for decades. Family-owned and operated by sisters and lifelong friends Dodie and Peggy, they bake over 4,000 bagels from scratch every day, which are delivered fresh daily to Mississippi Market. Their bagels, including Plain, Poppy Seed, Sesame, Everything, Cinnamon Raisin, and more, are all-natural and made without preservatives of any kind. You'll also find several tubs of their delectable cream cheeses on our shelves.