At the co-op, local is at the heart of what we do.
We define "local" as food and products grown, produced, or processed within a five-state area that includes Minnesota, Iowa, North Dakota, South Dakota, and Wisconsin. We know our local farmers and locally-owned businesses personally – we visit their kitchens and farms and love seeing exactly where our food comes from and how it's grown, raised, and made. When you choose local, not only does it taste better (thanks to shorter travel distances!) but more of your food dollars stay in our local community.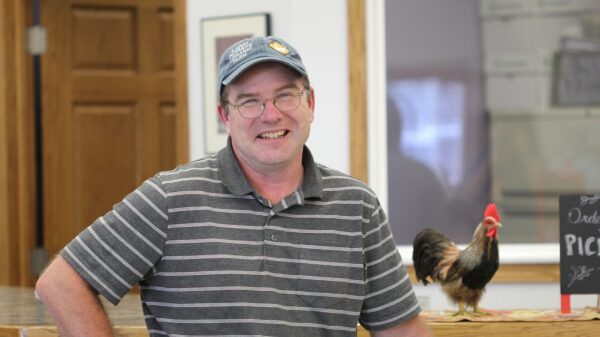 Larry Schultz Organic Farm
Owatonna, MN
Larry Schultz's family has been using organic farming methods since his great-grandfather first moved onto their land in Owatonna. He prides himself on selling the freshest eggs possible — they're candled and graded the same day as they're laid! Schultz free-range, organic turkeys and chickens are fed organic flax seeds, small grains, pasture grasses and bugs, making for happy birds, flavorful poultry, and rich colored egg yolks.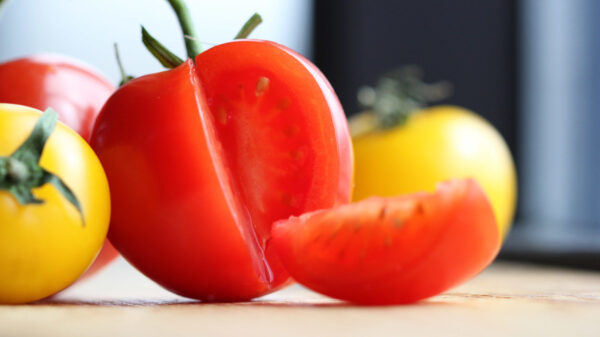 Living Water Gardens
Wells, MN
Owned by the Klingbeil family, Living Water Gardens is located roughly 100 miles southwest of the Twin Cities. They grow 7,000 tomato plants and other annual vegetables using hydroponics in an acre-sized greenhouse. This growing method uses nutrient-rich water instead of soil and allows them to extend Minnesota's short growing season. In the winter, they use recycled wooden shipping pallets (that would otherwise end up in a landfill) to heat the greenhouse. This agricultural system means they're able to deliver a variety of fresh, ripe tomatoes grown locally to the co-op from April through December each year.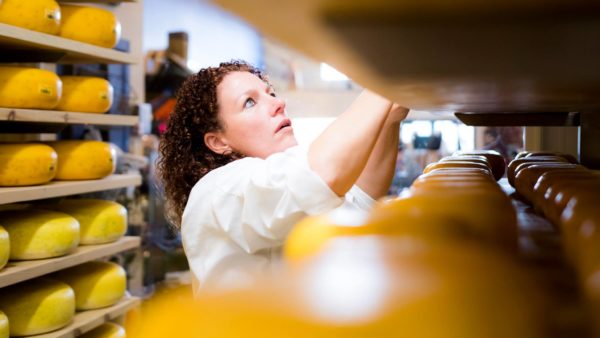 Marieke Gouda
Thorp, WI
Marieke was born and raised in the Netherlands where she grew up on her parents' 60-cow dairy farm. After moving to the U.S., she started a 350-cow dairy farm and began producing authentic Dutch gouda in Thorp, Wisconsin. In 2015, Marieke was the first woman to win the Wisconsin outstanding young farmer award. The equipment, cultures, herbs and spices she uses are all imported from Holland. Milk for Marieke's Gouda is rBGH-free and comes from nearby Penterman Farm cows, directly from the first milking of the day.
Milton Creamery
Milton, IA
Milton Creamery is the result of a dream — a dream of doing something to help others in the agricultural world and beyond, adding value to milk for dairy farmers, creating jobs in the local community, and bringing you a product created with art and passion from Southeast Iowa.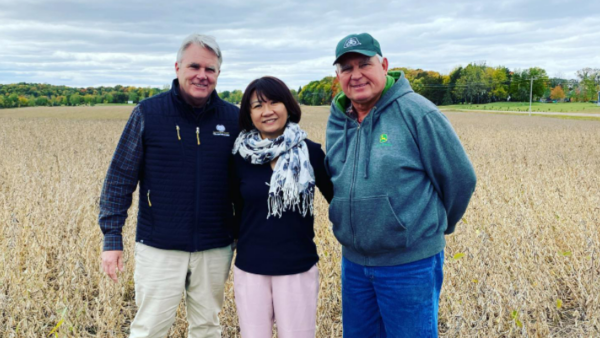 MinnTofu
Spring Lake Park, MN
MinnTofu is a local Minnesota startup with a singular focus on producing wholesome and environmentally sustainable plant-based foods, with locally farmed soybeans. MinnTofu was started by Yan Small, a licensed food safety instructor from St. Paul who teaches classes to food handlers and managers. The lack of freshly made tofu in Minnesota inspired Yan to fill the void for local consumers who want fresh tofu in their diet. Yan, as an Asian American woman, is passionate about the health benefits of plant-based foods. In 2018 Yan teamed up with Rafik Moore to make her dream of providing plant-based foods a reality to share with others who are passionate about a healthy diet and lifestyle.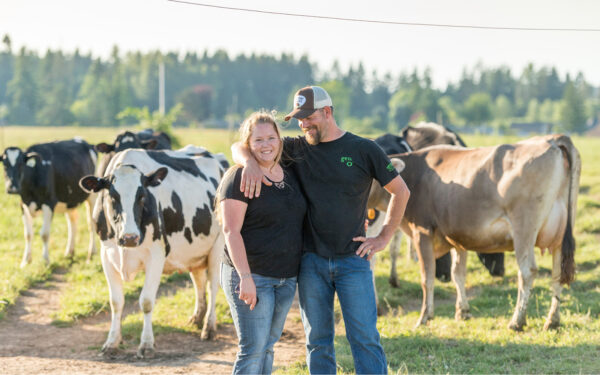 Organic Valley
Western WI
Organic Valley is a farmer-owned co-op that supports rural communities by protecting the health of family farms while working toward economic and environmental sustainability. Founded over 25 years ago in Wisconsin's Coulee Region at a time when small farmers were given the message to get big or get out, seven farmers came together on a mission to change the way people thought about food. Today, their co-op has grown to include over 1,800 family farms that produce some of the highest-quality local dairy products available.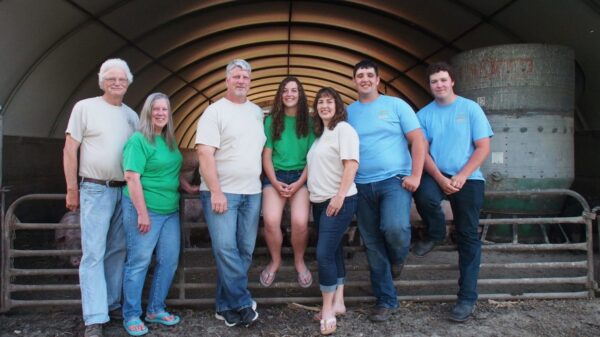 Pastures A Plenty
Kerkhoven, MN
Pastures A Plenty is a grazing-based farm that uses a holistic agricultural management model focused on environmental, community, and long-term farm sustainability. They specifically raise breeds of hogs that love to be outside. Their hogs are fed primarily on pasture and never receive hormones or antibiotics to promote growth.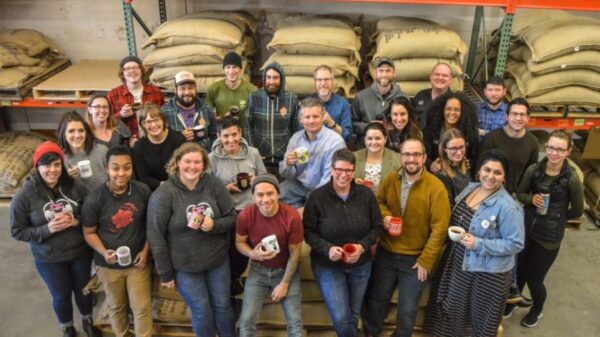 Peace Coffee
Minneapolis, MN
Since 1996, Peace Coffee has been firmly rooted in the business of responsible and sustainable partnerships with each link in the journey that beautiful coffees take. They purchase only organic, fair trade coffees from small-scale grower cooperatives that invest in their farmers to combat unstable markets and shifting climates. They deliver by bike, hand label, and taste each of their coffees to make sure each batch is just right.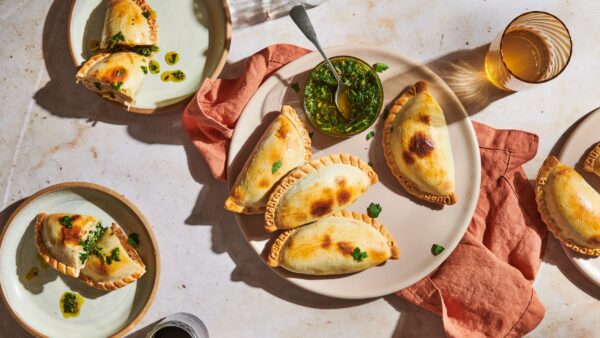 Quebracho
Minneapolis, MN
Originally from Argentina, Belén Rodriguez moved to Minneapolis in 2012. She decided to open a charcuterie and savory pies shop in 2016, which transformed into Quebracho Empanadas during the pandemic in 2020. Belén's vision for Quebracho is for people in the Twin Cities to experience the concept of a family Sunday in Argentina, which is all about bringing family and friends together through food in a welcoming and relaxing environment. You can find her authentic spinach & ricotta, chicken, and beef empanadas in our freezer section!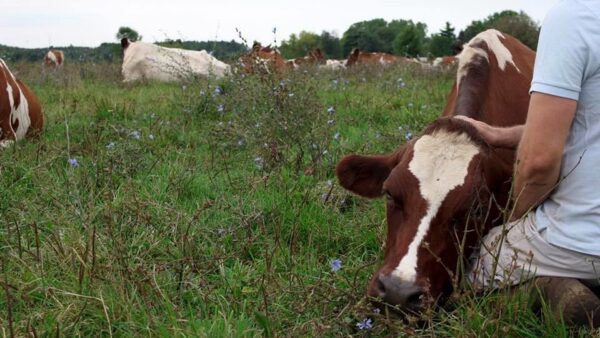 Red Barn Family Farms
Appleton, WI
Red Barn Family Farms was founded in 2008 with a mission to preserve small, family-owned and operated farms by paying fair and sustainable wages. The farmers excel at individualized, ethical, humane animal care, resulting in top-quality milk to make handcrafted, award-winning cheeses. Red Barn's seven family farms milk an average of just 55 cows that are all pasture-raised and known and cared for by name.