At the co-op, local is at the heart of what we do.
We define "local" as food and products grown, produced, or processed within a five-state area that includes Minnesota, Iowa, North Dakota, South Dakota, and Wisconsin. We know our local farmers and locally-owned businesses personally – we visit their kitchens and farms and love seeing exactly where our food comes from and how it's grown, raised, and made. When you choose local, not only does it taste better (thanks to shorter travel distances!) but more of your food dollars stay in our local community.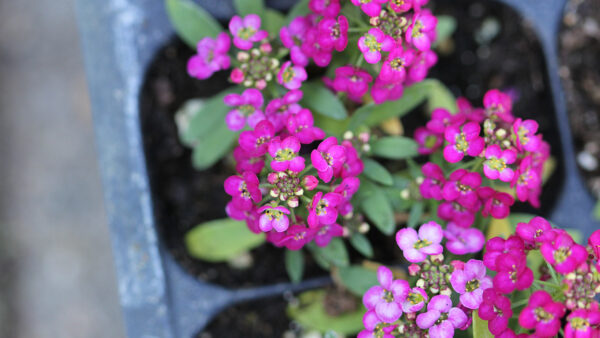 Green Earth Growers
Prior Lake, MN
Since 2004, owners Jenny Hotz and Jolea Gress have been committed to producing an extensive selection of high-quality flowering annuals and vegetables. In the past, we've carried their exceptional collection of organic tomatoes including Brad's Atomic Grape, Dark Galaxy, and Berkeley Tie Die, along with a selection of unusual and tasty vegetables like Mexican Gherkin, Malabar Spinach, and Alpine Strawberries, during our annual spring Plant Sale. All of their plants are grown in accordance with the national organic standards.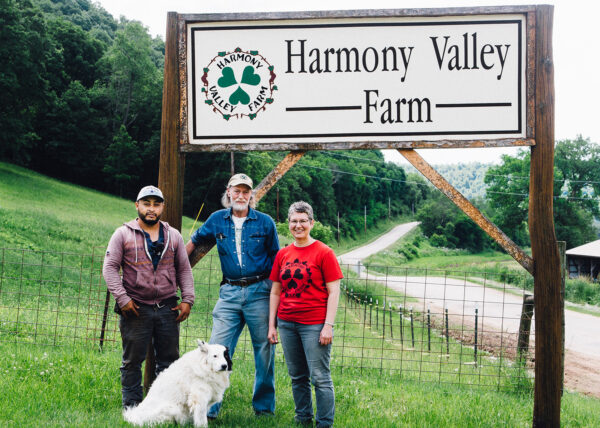 Harmony Valley Farm
Viroqua, WI
Harmony Valley is a family-owned, diversified farm with over 30 years of experience producing high-quality, certified organic vegetables and berries. The home farm consists of 200 acres of woods, pastures and crop land lying along Spring Creek. Harmony Valley is dedicated to organic farming and believes strongly that it produces the highest quality, best tasting food while protecting the quality of our water and wildlife. All of their products are certified by the Midwest Organic Services Association.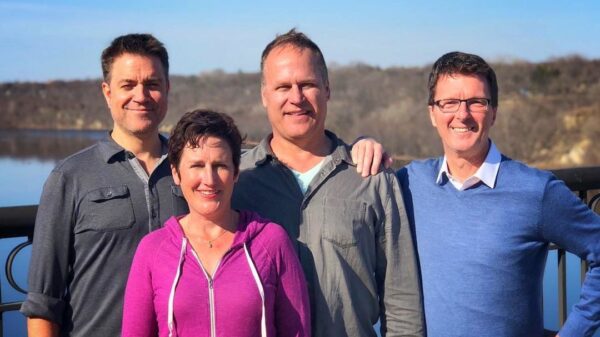 HiBar
Minneapolis, MN
Started by four friends with a mission to rid the bathroom of plastic, HiBar shampoo and conditioner bars are all-natural and made with plant-based ingredients. Their cardboard and paper packaging are also recyclable and compostable, resulting in zero plastic waste.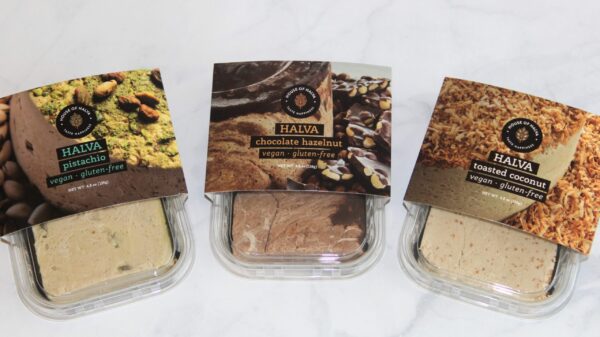 House of Halva
St. Paul, MN
House of Halva's slogan is "Taste Happiness," and owners David and Liz Kadosh are proud to say that's true. Made primarily from sesame paste, halva is sweet and dense, soft and crumbly; it's a tradition of many generations in their family and for people throughout the world. Their goal is to bring this treasured dessert back here to Minnesota.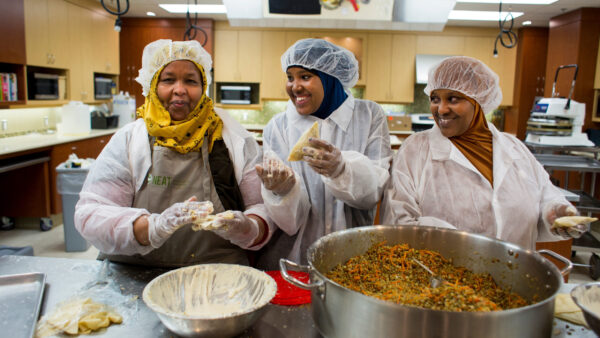 Hoyo Sambusa
Bloomington, MN
"Hoyo," which means "mother" in Somali, was founded on the goal of employing and empowering Somali women. They hire moms to make one of their favorite dishes, sambusas. This way, they are able to share a piece of their culture with the Twin Cities community while also providing for their families. Their recipe originates from Halima, a mother of six, and each sambusa is hand-folded, allowing you to experience traditional and authentic Somali cuisine.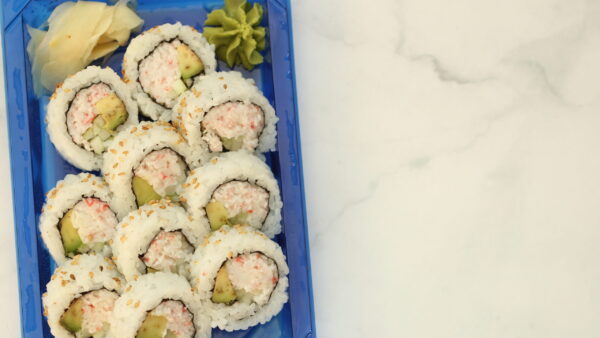 Intown Sushi
Minneapolis, MN
Owner Than Zaw has been supplying sushi to Minnesotans for over a decade. Intown Sushi's chefs are traditionally trained and make fresh, authentic sushi and poke bowls every morning. They handle their ingredients with great care and source from local suppliers.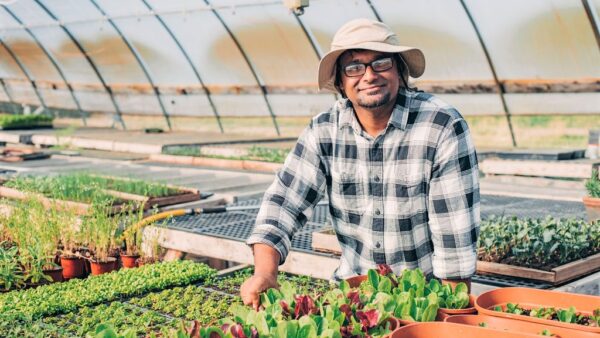 Jacob Daniel Farms
Marine on St. Croix, MN
Jacob and his wife, Joylyn, are immigrant farmers from India who started farming in 2017 at Big River Farms' Incubator Program in Marine on St. Croix. They approach farming in a sustainable manner, prioritizing crop rotation, composting, and biological pest management to promote soil health, biodiversity, and food safety.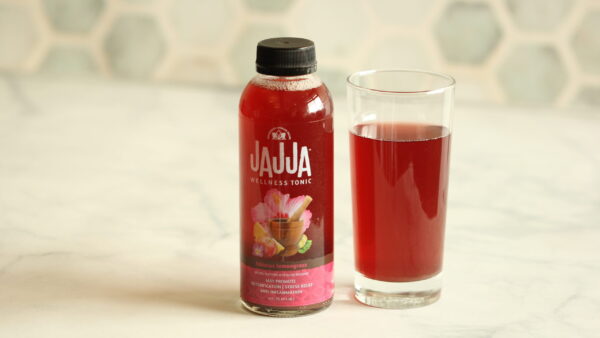 Jajja Wellness
Excelsior, MN
Jajja Margaret Luttaaya was born in 1939 in Uganda. She was a pioneer, mixing ancient indigenous wisdom, organic fruits and other healthful ingredients to make and sell her delicious wellness tonics. Her energy and love went into every bottle. Today, Jajja's grandson, Henry, carries on her legacy, making those same wellness tonics for all to enjoy.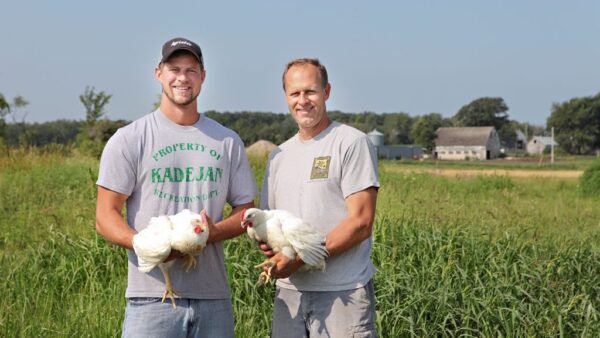 Kadejan
Glenwood, MN
Kadejan began custom processing pheasants and hens in 1989 for local area farmers and developing a market for their products in Twin Cities-area fine dining establishments. As they were working with various local chefs, many began asking for free-range hens. Kadejan chickens are raised naturally in small flocks, are free roaming and never caged, and are fed whole grains.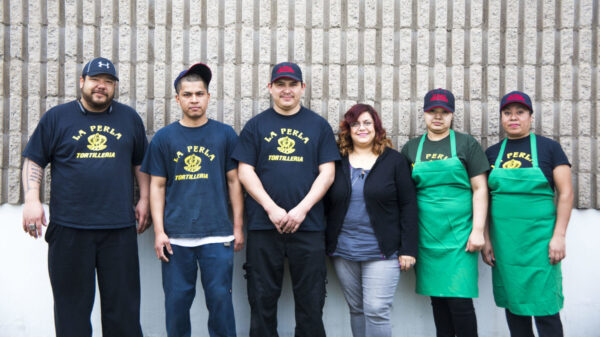 La Perla Tortilleria
Minneapolis, MN
After husband and wife Jose and Noemi Payan moved to Minnesota from Chicago in 1994, they quickly realized that there were no tortillerias to be found. They decided to make and sell their own tortillas under the name La Perla, meaning "the pearl."  Today, they have dozens of employees, multiple locations, and make and sell more tortillas than anyone else in the city!