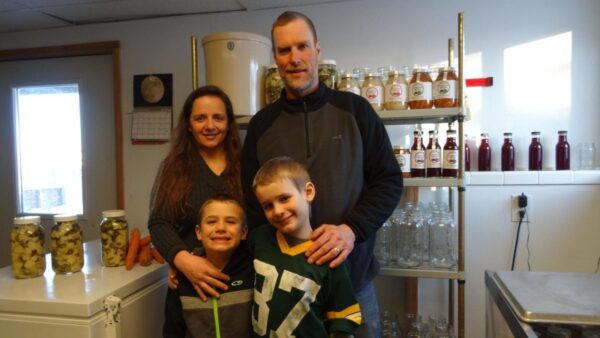 Angelica's Garden
Elmwood, WI
Angelica and Mike Hollstadt are the proprietors of Angelica's Garden. They grow two acres of organic green cabbage, Napa cabbage, garlic, and daikon radishes in Elmwood, Wisconsin, and make Angelica's kimchi, sauerkraut and other raw fermented products on site in their farmhouse.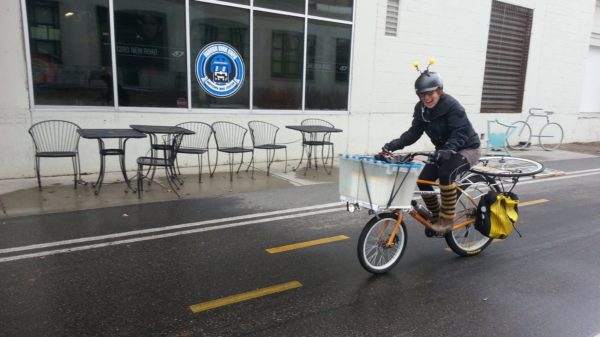 Beez Kneez
Minneapolis, MN
The Beez Kneez is a local, woman-owned honey producer and pollinator advocacy organization that delivers honey year-round by bicycle. In 2017, The Beez Kneez installed two honeybee hives on the rooftop of our West 7th store. Since then, the bees have been hard at work collecting wildflower pollen along the Mississippi River bluffs and from parks and backyards in surrounding neighborhoods. The resulting hyper-local, zip-sourced honey is available on our shelves and was produced right here, at your favorite neighborhood co-op!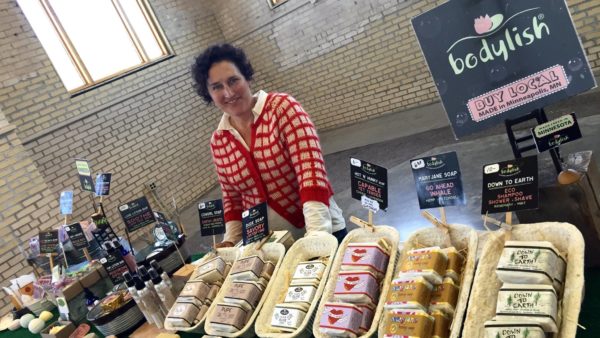 Bodylish
Minneapolis, MN
Bodylish was started by Nora and Jay Schaper to combine their love of the environment with their passion for real body care. They make 100% natural and organic bath bombs and soaps using vegetables, plants, nuts, and flowers. Their products use minimal packaging, and are non-toxic, waterway safe, cruelty-free, and just plain awesome! Bodylish donates 1% of their annual revenue to Clean Water Action, an organization that protects "our environment, health, economic well-being and community quality of life".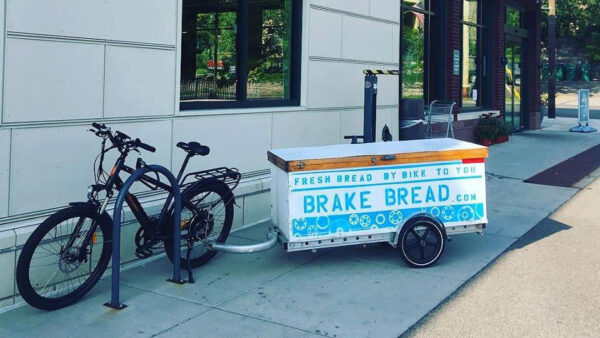 Brake Bread
St. Paul, MN
Brake Bread is a local community-supported bakery that delivers fresh baked goods via bicycle within St. Paul. They sell their delicious naturally-leavened, fresh baked breads directly at our Selby and West 7th stores. Our West 7th store also serves as a delivery and pick up site for their weekly CSA bread subscribers.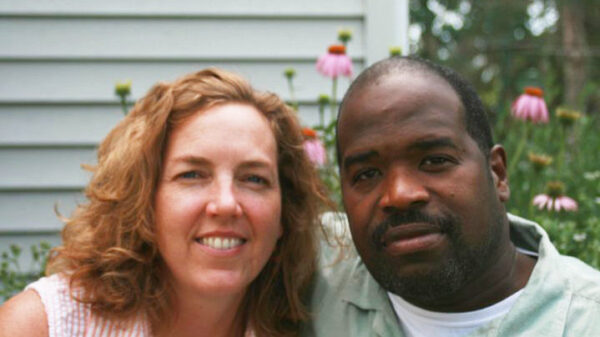 Bryn Mawr Soap
Minneapolis, MN
Bryn Mawr Soap Co. was founded in January, 2000 by Karen Soderberg and Stephen Harvey. It evolved from a soapmaking hobby into a business focused on inspiring people to use all-natural soap. Their aromatic handcrafted soaps use natural essential oils for scent and retain all of their natural glycerin content, making them extra moisturizing and soothing.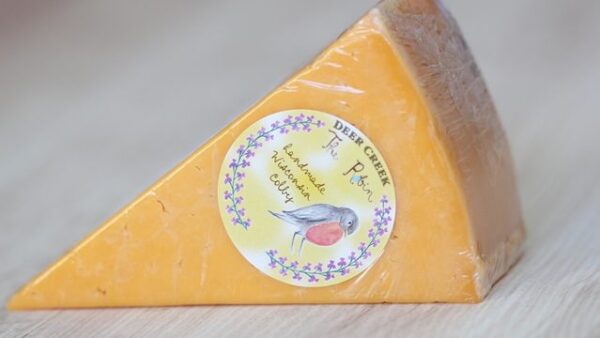 Deer Creek Cheese
Sheboygan, WI
Deer Creek brings the very best and most consistent cheeses to marketplace by hand selecting outstanding specialty vats and working with some of the very best cheese makers in Wisconsin. They develop and handcraft superb unique originals and renovate classic heritage varieties to share the simple pleasure of enjoying an exceptional piece of cheese with cheese lovers everywhere.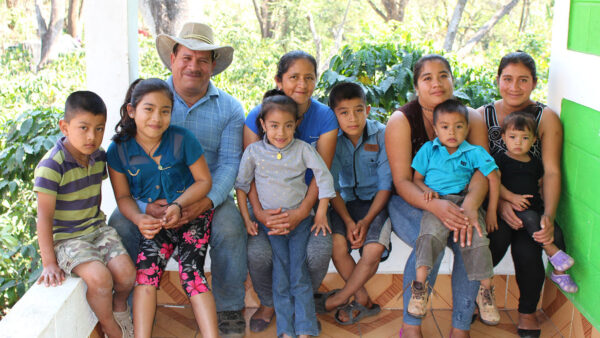 Farmer to Farmer
Glenwood City, WI
Farmer to Farmer (FTF) is a primarily volunteer-run nonprofit that supports international peace, mutually-beneficial friendships, and cross-cultural understanding among rural farmers. They are a Wisconsin-based organization that successfully operates a fair-trade coffee business, mainly collaborating with Guatemalan and Honduran farmers and their families to bring ethically traded, environmentally responsible, locally roasted coffee to the Upper Midwest. FTF has established an organic Honduran coffee cooperative to combat the commodity market's focus on quantity over quality.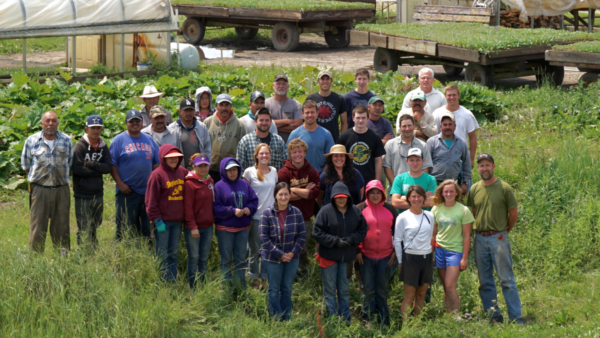 Featherstone Farm
Rushford, MN
Featherstone Farm produces over 40 different fresh crops for delivery to food co-ops and other Midwest food outlets. They also operate a successful Community Supported Agriculture (CSA) program. This farm's philosophy is rooted in the belief that the freshest, best-tasting, most nutritious fruits and vegetables come from holistic, sustainable production systems.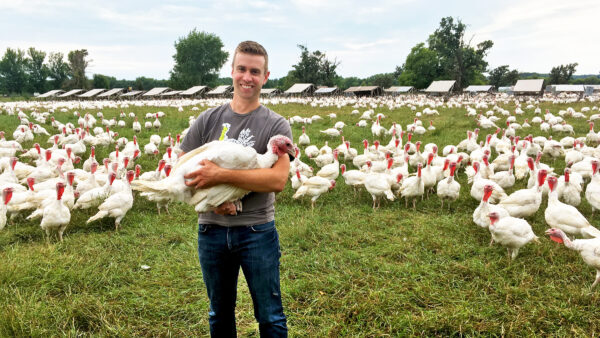 Ferndale Market
Cannon Falls, MN
Ferndale Market, named after farmer John Peterson's grandparents Fern and Dale, raises free-range, pastured turkeys naturally – without the use of antibiotics or artificial growth promotants. Ferndale turkeys enjoy access to to clean, fresh air, a grass grass-fed diet during the warmer months, and one of hearty grains, vitamins, and minerals from a local feed mill during the winter months. All Ferndale turkeys are processed without additives.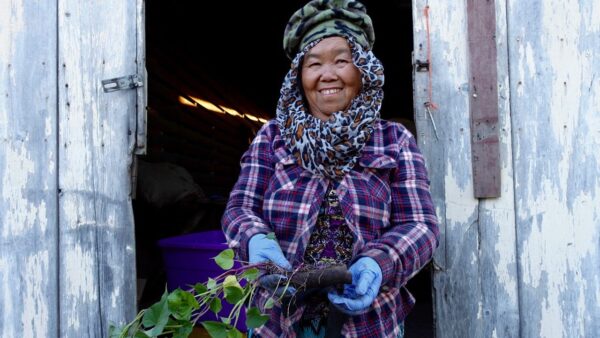 HAFA
Vermillion Township, MN
The Hmong American Farmers Association (HAFA) is a member-based organization located in St. Paul, started and led by local Hmong-American farmers. HAFA works to uplift immigrant farmer voices and build wealth in the local Hmong-American community. Each HAFA farm member is their own autonomous business, farming plots of HAFA's 155-acre farmland in Vermillion Township, just 15 minutes south of St. Paul. HAFA's farmers grow over 160 different kinds of produce, from carrots and kale to ground cherries and lemon grass. When in season, we carry their delicious, locally-grown ground cherries, purple sweet potatoes, snap peas, Brussels sprouts, and Thai eggplant.