Here at the co-op, local is at the heart of what we do. We define "local" as food and products grown, produced, or processed within a five-state area that includes Minnesota, Iowa, North Dakota, South Dakota, and Wisconsin. We know our local farmers and locally-owned businesses personally – we visit their kitchens and farms and love seeing exactly where our food comes from. When you choose local, not only does it taste better (thanks to the shorter travel distance!) but more of your food dollars stay in our community.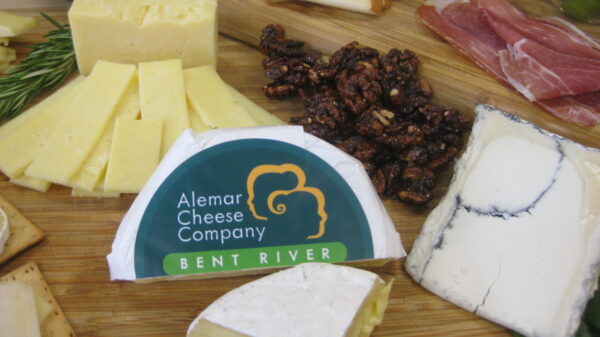 Alemar Cheese
Mankato, MN
Alemar Cheese was founded on the premise that great ingredients coupled with patience, knowledge, and passion can produce extraordinary results. Named after cheesemaker Keith Adam's two daughters, Alex and Mari, Alemar makes small batch French-inspired artisan cheeses using pasteurized milk from grass-fed cows at a local organic dairy.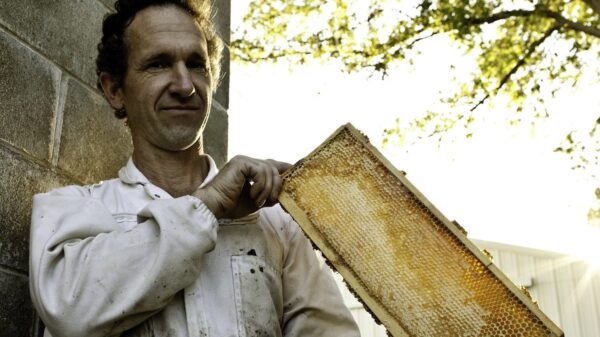 Ames Farm
 Watertown, MN
Ames Farm is a nationally recognized producer of single source raw honey. Each jar of Ames honey contains its location, hive number, and floral source, highlighting the time and place in Minnesota where it was made. Ames Farm honey is created by bees that collect pollen from local basswood, sweet clover, prairie flowers, alfalfa, and other native plants, resulting in a variety of unique flavors.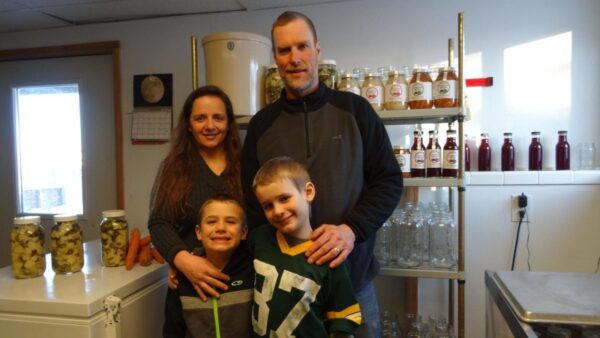 Angelica's Garden
Elmwood, WI
Angelica and Mike Hollstadt are the proprietors of Angelica's Garden. They grow two acres of organic green cabbage, Napa cabbage, garlic, and daikon radishes in Elmwood, Wisconsin, and make Angelica's kimchi, sauerkraut and other raw fermented products on site in their farmhouse.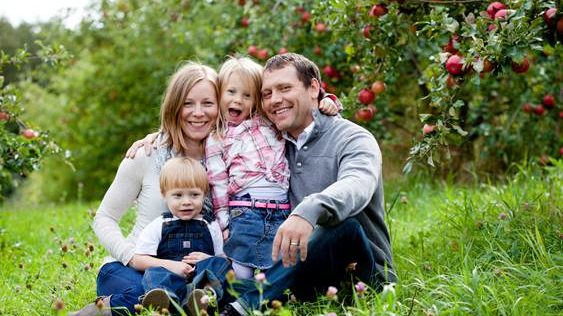 Bare Honey
Minneapolis, MN
Bare Honey is committed to local food, farms, and Minnesota-made honey. They produce and distribute chemical- and antibiotic-free, single-source, 100-percent-pure honey in a variety of flavors, including Raw Wildflower, Clover, Lavender Blossom, Vanilla Bean, Chocolate, Cinnamon, Hot & Spicy, and more. In addition to raising their own bees, they work closely with other local family farmers to provide top-quality pollination for their Minnesota-grown fruits and vegetables.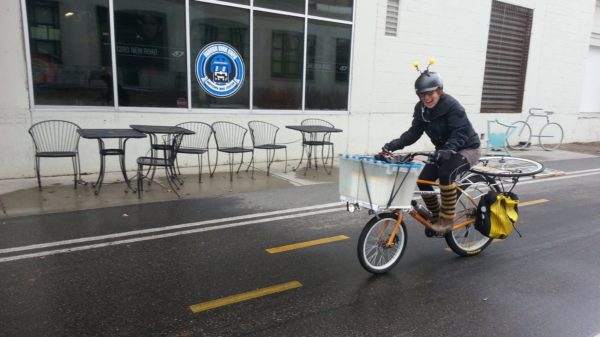 Beez Kneez
Minneapolis, MN
The Beez Kneez is a local, woman-owned honey producer and pollinator advocacy organization that delivers honey year-round by bicycle. In 2017, The Beez Kneez installed two honeybee hives on the rooftop of our West 7th store. Since then, the bees have been hard at work collecting wildflower pollen along the Mississippi River bluffs and from parks and backyards in surrounding neighborhoods. The resulting hyper-local, zip-sourced honey is available on our shelves and was produced right here, at your favorite neighborhood co-op!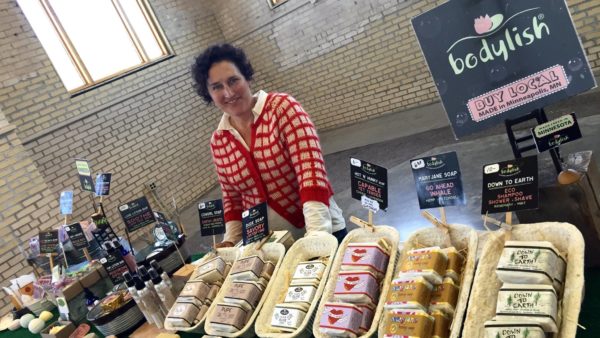 Bodylish
Minneapolis, MN
Bodylish was started by Nora and Jay Schaper to combine their love of the environment with their passion for real body care. They make 100% natural and organic bath bombs and soaps using vegetables, plants, nuts, and flowers. Their products use minimal packaging, and are non-toxic, waterway safe, cruelty-free, and just plain awesome! Bodylish donates 1% of their annual revenue to Clean Water Action, an organization that protects "our environment, health, economic well-being and community quality of life".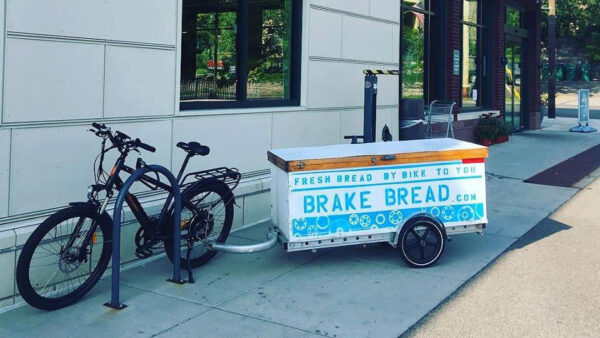 Brake Bread
St. Paul, MN
Brake Bread is a local community-supported bakery that delivers fresh baked goods via bicycle within St. Paul. All of their breads are naturally-leavened (sourdough) and all of the grains they use are certified organic or grown using organic practices to support Minnesota farmers going through the organic transition process. Each loaf directly supports local Minnesota farmers, millers, and bakers. You can find their delicious freshly-baked breads at our Selby and West 7th store locations.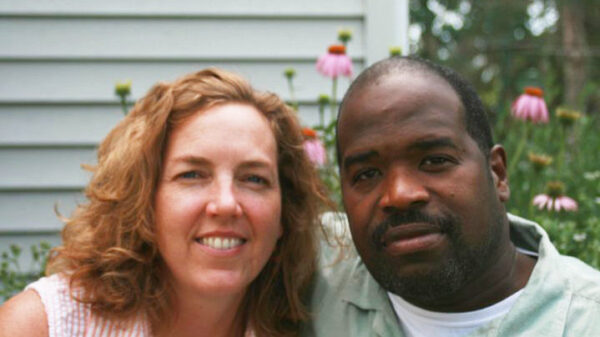 Bryn Mawr Soap
Minneapolis, MN
Bryn Mawr Soap Co. was founded in January, 2000 by Karen Soderberg and Stephen Harvey. It evolved from a soapmaking hobby into a business focused on inspiring people to use all-natural soap. Their aromatic handcrafted soaps use natural essential oils for scent and retain all of their natural glycerin content, making them extra moisturizing and soothing.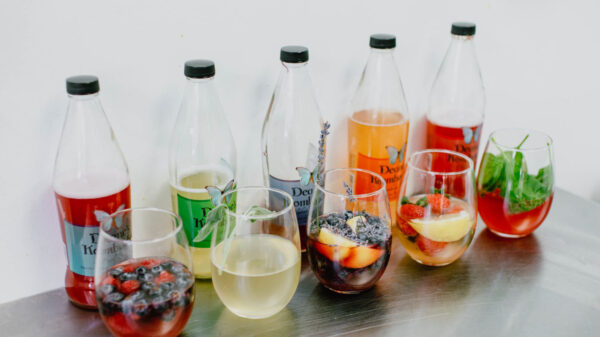 Deane's Kombucha
Minneapolis, MN
Bryan Deane Bertsch began brewing kombucha using traditional techniques in 2006. Today, Deane's Kombucha is still brewed in small batches with the original well-cared for culture. Deane's Kombucha is the only Minnesota commercial kombucha brewed in 30 gallon oak barrels that is fermented with whole, organic fruit. Each batch contains 100% organic ingredients, including kombucha culture, gunpowder green tea, cane sugar, and whole fruits and herbs for individual flavors.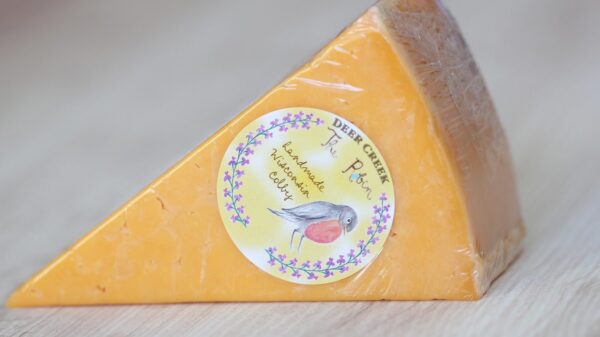 Deer Creek Cheese
Sheboygan, WI
Deer Creek brings the very best and most consistent cheeses to marketplace by hand selecting outstanding specialty vats and working with some of the very best cheese makers in Wisconsin. They develop and handcraft superb unique originals and renovate classic heritage varieties to share the simple pleasure of enjoying an exceptional piece of cheese with cheese lovers everywhere.