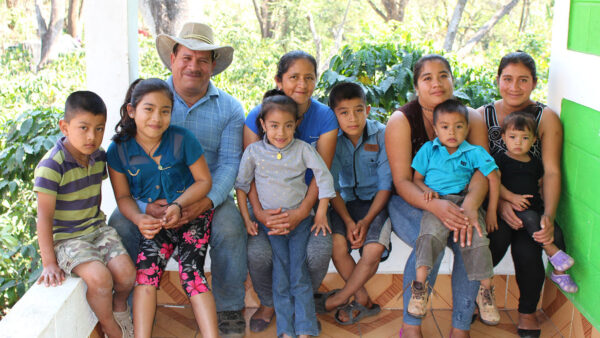 Farmer to Farmer
Glenwood City, WI
Farmer to Farmer (FTF) is a primarily volunteer-run nonprofit that supports international peace, mutually-beneficial friendships, and cross-cultural understanding among rural farmers. They are a Wisconsin-based organization that successfully operates a fair-trade coffee business, mainly collaborating with Guatemalan and Honduran farmers and their families to bring ethically traded, environmentally responsible, locally roasted coffee to the Upper Midwest. FTF has established an organic Honduran coffee cooperative to combat the commodity market's focus on quantity over quality.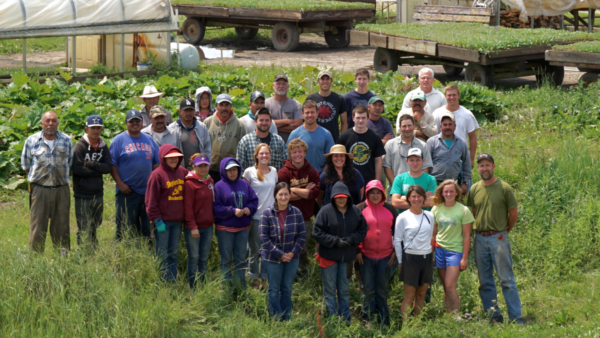 Featherstone Farm
Rushford, MN
Featherstone Farm produces over 40 different fresh crops for delivery to food co-ops and other Midwest food outlets. They also operate a successful Community Supported Agriculture (CSA) program. This farm's philosophy is rooted in the belief that the freshest, best-tasting, most nutritious fruits and vegetables come from holistic, sustainable production systems.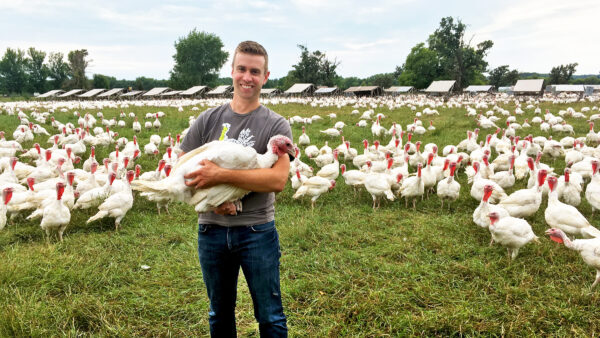 Ferndale Market
Cannon Falls, MN
Ferndale Market, a third-generation turkey farm named after farmer John Peterson's grandparents Fern and Dale, raises all-natural, free-range turkeys. Each turkey grows at a natural pace, without the use of antibiotics or artificial growth promotants. They enjoy access to fresh air and a natural diet of grains and seeds with a custom-blended mix of vitamins and minerals.
For over 74 years, the Peterson family has maintained a passion for caring for the land and their turkeys. Their commitment to local communities, farmers, and healthy, high-quality products showcases why they're one of our trusted Local Champions.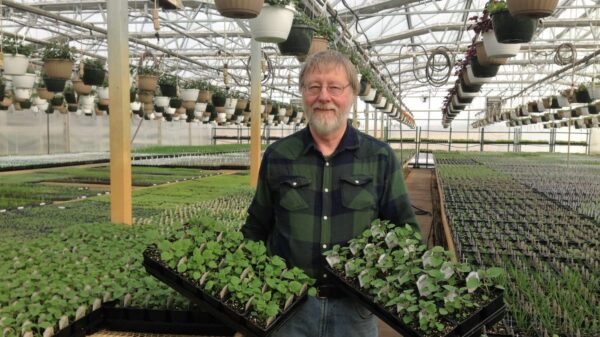 Glacial Ridge Growers
Glenwood, MN
Glacial Ridge Growers has been using sustainable greenhouse management practices for over 40 years to grow a huge variety of certified organic vegetables and herbs. In addition to a large array of native plants, they also grow and supply Mississippi Market with beautiful annuals, hardy perennials, and an array of organic vegetables and herbs. All of their plants are grown without the use of synthetic pesticides, herbicides, or other harmful chemicals.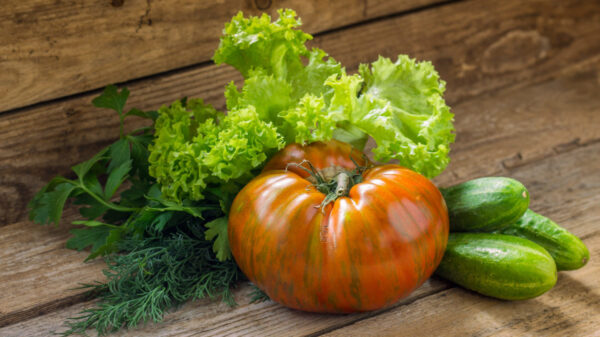 Green Earth Growers
Prior Lake, MN
Since 2004, owners Jenny Hotz and Jolea Gress have been committed to producing an extensive selection of high-quality flowering annuals and vegetables. In the past, we've carried their exceptional collection of organic tomatoes including Brad's Atomic Grape, Dark Galaxy, and Berkeley Tie Die, along with a selection of unusual and tasty vegetables like Mexican Gherkin, Malabar Spinach, and Alpine Strawberries, during our annual spring Plant Sale. All of their plants are grown in accordance with the national organic standards.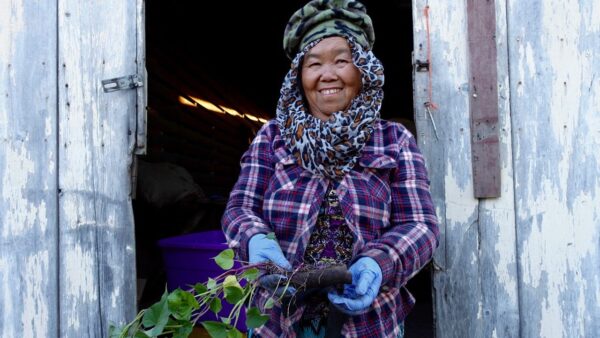 HAFA
Vermillion Township, MN
The Hmong American Farmers Association (HAFA) is a member-based organization located in St. Paul, started and led by local Hmong-American farmers. HAFA works to uplift immigrant farmer voices and build wealth in the local Hmong-American community. Each HAFA farm member is their own autonomous business, farming plots of HAFA's 155-acre farmland in Vermillion Township, just 15 minutes south of St. Paul. HAFA's farmers grow over 160 different kinds of produce, from carrots and kale to ground cherries and lemon grass. When in season, we carry their delicious, locally-grown ground cherries, purple sweet potatoes, snap peas, Brussels sprouts, and Thai eggplant.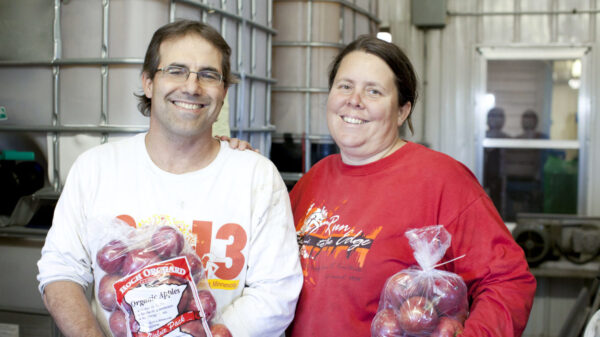 Hoch Orchard & Gardens
LaCrescent, MN
Hoch Orchard & Gardens is a certified organic family farm run by Harry & Jackie Hoch. They grow over fifty varieties of apples, two acres of wine grapes, various berries and other fruiting trees. All Hoch Orchard apples are grown naturally without plant growth regulators or ripening agents and have no wax, food grade shellac, or post-harvest pesticides added. The Hoch's practice Integrated Pest Management techniques to produce high-quality fruit while using a minimal amount of certified organic fungicides and insecticides. Their farm is also certified biodynamic – a standard more extensive than organic, with stricter environmental requirements around fertility, pest and weed control, water conservation, and biodiversity.
Holy Land
Minneapolis, MN
Holy Land's founder, Wajdi Wadi, came to Minnesota from Kuwait to attend college. Shortly after graduating in 1985, he bought the bakery which was to become Holy Land with his uncle Ali. By offering specialty products, including their award-winning pita bread, Holy Land has grown over the years into a renowned local institution.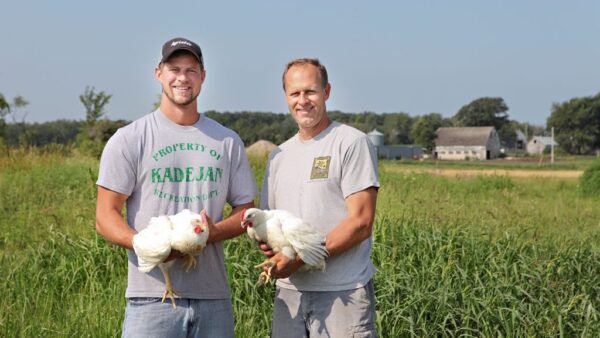 Kadejan
Glenwood, MN
Kadejan began custom processing pheasants and hens in 1989 for local area farmers and developing a market for their products in Twin Cities-area fine dining establishments. As they were working with various local chefs, many began asking for "free-range hens". Kadejan chickens are raised naturally in small flocks, are free roaming and never caged, and are fed whole grains.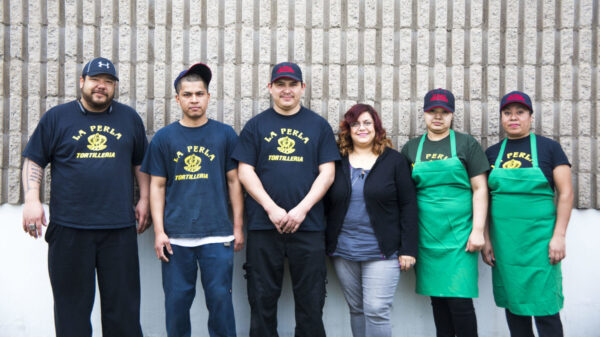 La Perla Tortilleria
Minneapolis, MN
After husband and wife Jose and Noemi Payan moved to Minnesota from Chicago in 1994, they quickly realized that there were no tortillerias to be found. They decided to make and sell their own tortillas under the name La Perla, meaning "the pearl."  Today, they have dozens of employees, multiple locations, and make and sell more tortillas than anyone else in the city!