Canceled: West 7th Mississippi Market Blood Drive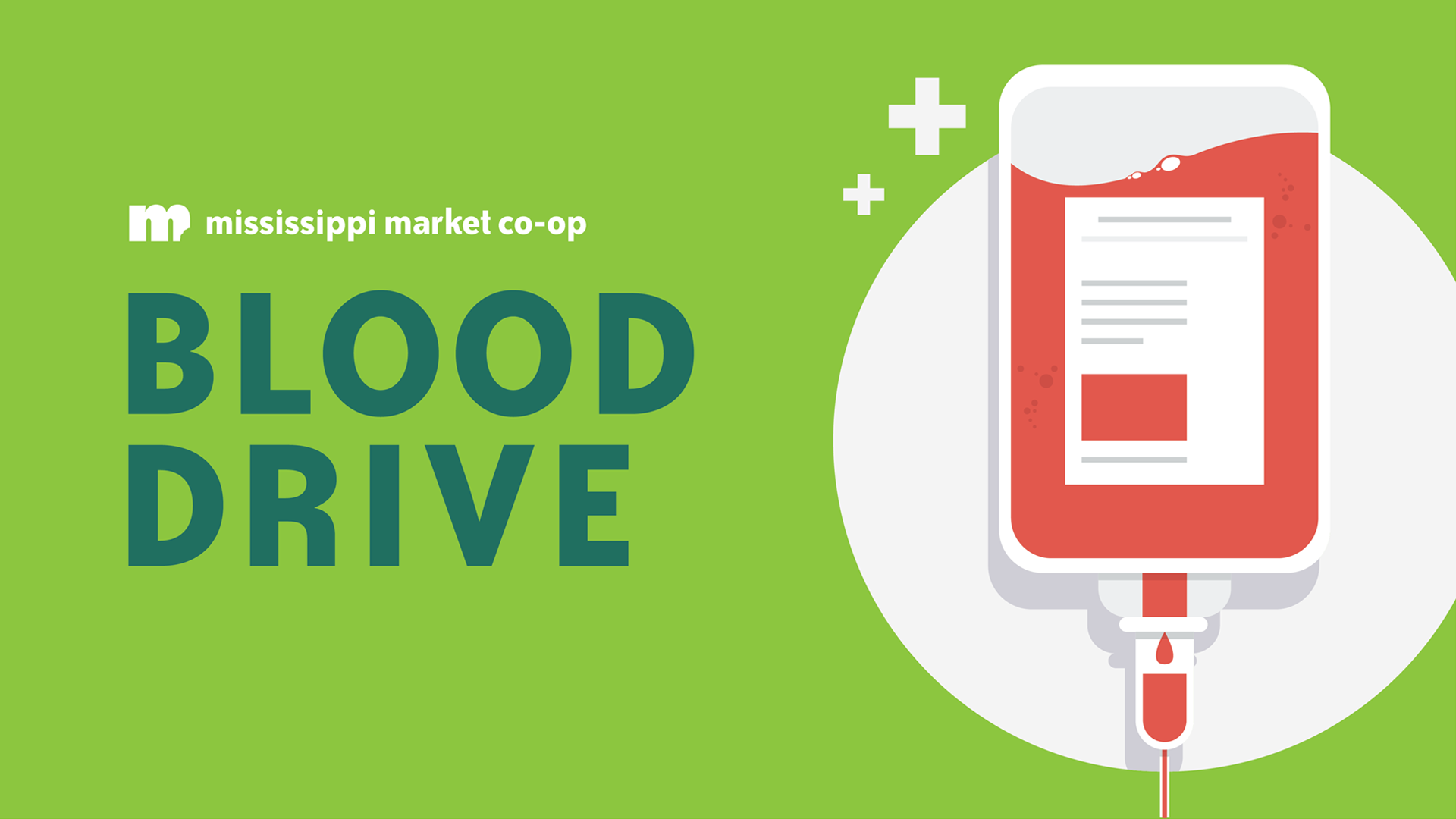 Canceled: West 7th Mississippi Market Blood Drive
September 5th at 10:00am - 4:00pm
Location: West 7th Store
Due to low registration numbers, the Sept. 5th blood drive has been canceled. You can still donate at the Memorial Blood Center in St Paul (737 Pelham Blvd, St Paul, MN 55114.) Please look for future blood drive opportunities in Summer 2024.
The co-op is hosting a blood drive in partnership with Memorial Blood Centers (MBC) this September! MBC will bring a "bloodmobile" donation bus to the parking lot of our West 7th store on Sept. 5. Due to limited space, we are asking donors to please schedule appointments. Walk-in donors may be accommodated based on capacity.
As added bonuses, MBC is giving away discounts for pints of beer at participating breweries and entering all donors into a raffle for a $2,000 cash prize!